Click Here for More Articles on NEW YORK CITY
Photo Coverage: 'Adrift in Macao' @ Barnes and Noble
Composer Peter Melnick and lyricist Christopher Durang joined the original cast of the hit off-Broadway musical ADRIFT IN MACAO at a free event at Barnes & Noble Lincoln Triangle, 1972 Broadway at 66th Street, on Wednesday, May 14th at 6 PM. The cast, including Alan Campbell, Will Swenson, Rachel deBenedet, Orville Mendoza and Kaitlin Hopkins, performed songs from the musical and sign CDs.
ADRIFT IN MACAO made its New York debut with Primary Stages at 59E59 Theaters in 2007 in a limited Off-Broadway run. The Adrift in Macao cast album is produced by
Peter Melnick
and Grammy® and Oscar® winner
Joel Moss
and released by LML Music. The show earned two Drama Desk nominations including one for best music. Adrift in Macao, a madcap musical parody of glamorous films noirs, features the leading lady who can't really sing yet somehow always manages to book a gig, and the mysterious leading man who can't go home for murky reasons he won't explain. From the opium dens of China to seedy bars in New York, this hilarious romp from Durang and composer Melnick takes audiences through the post-WWII years with plenty of intrigue and wit, and a playfully melodic score. In describing the style of this musical parody,
Christopher Durang
stated, "Films noirs makes people think of evil femme fatales like Barbara Stanwyck in Double Indemnity, and brings to mind violence and gangsters. Adrift in Macao doesn't focus on the crime aspects of films noirs, but more on the ambience - the smoky nightclubs, the alluring women, and the mysterious men with shady pasts."
Photos by Peter James Zielinski

Lyricist Christopher Durang and Composer Peter Melnick

Orville Mendoza and Kaitlin Hopkins

Rachel deBenedet, Alan Campbell, and Kaitlin Hopkins

Orville Mendoza

Kaitlin Hopkins

Rachel deBenedet and Alan Campbell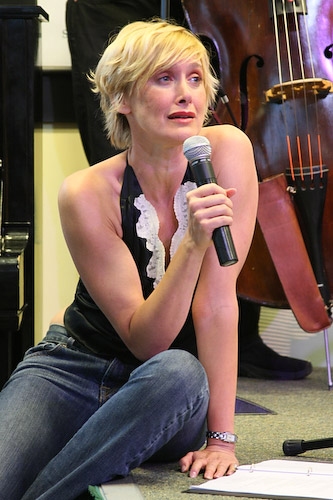 Rachel deBenedet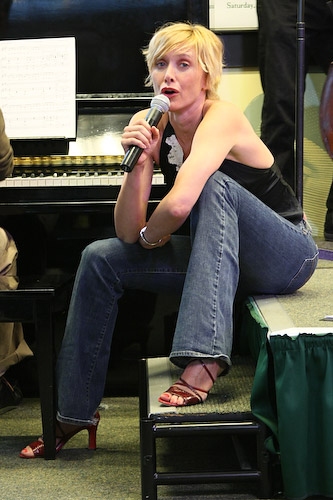 Rachel deBenedet

Will Swenson

Will Swenson

Will Swenson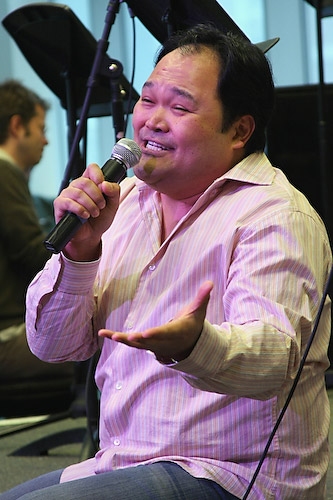 Orville Mendoza

Orville Mendoza

Orville Mendoza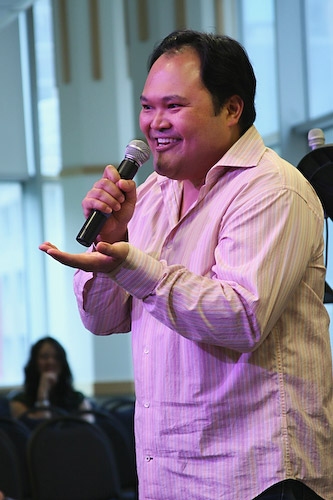 Orville Mendoza

Christopher Durang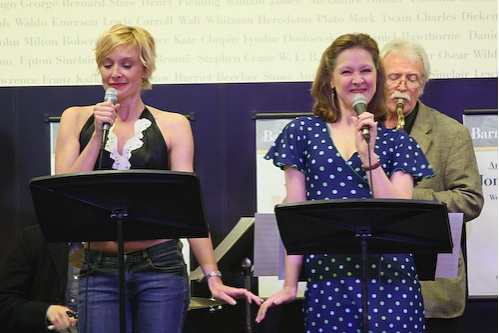 Rachel deBenedet and Kaitlin Hopkins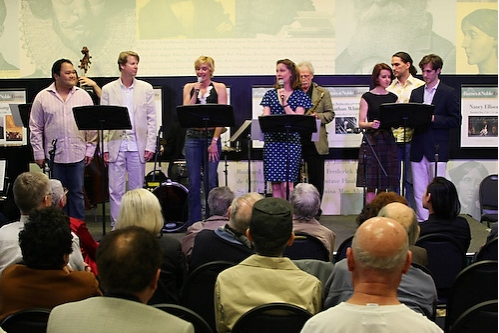 The Cast of 'Adrift in Macao'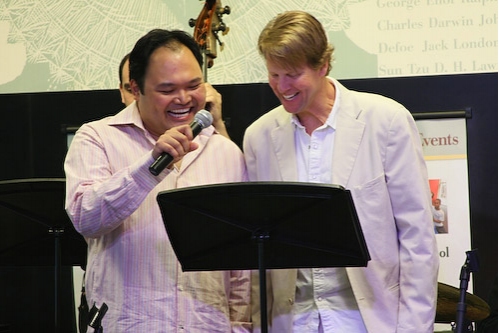 Orville Mendoza and Alan Campbell

Garrett Long, Will Swenson, and Andy Sandberg

Peter Melnick helps with a little audience participation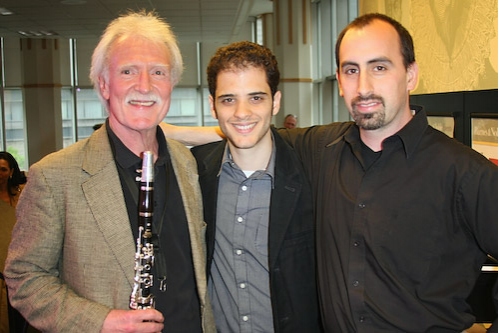 The Band: Chuck Wilson, Joe Nero Jr., and Mark Schmeid

Producer Ina Meibach and Rachel de Benedet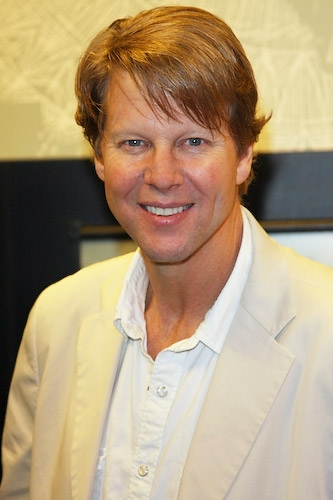 Alan Campbell

Will Swenson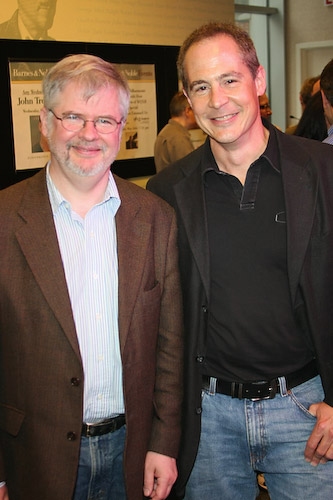 Christopher Durang and Peter Melnick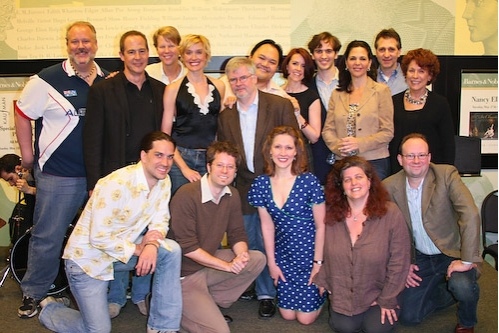 The cast and crew of 'Adrift in Macao'
Related Articles
As an Equity actor, Peter is photographing the industry from the inside out. He has performed in numerous shows regionally, sung a duet with Richard (read more...)