Photo Coverage: ANGELS The Musical Reading
Angels, the new Broadway-bound musical about an Angel who discovers her place and purpose, presented two staged readings (3:30 & 7PM) on Tuesday, December 16th at New World Stages (340 West 50th Street). Written by the new Australian team of Ken Lai (book, music and lyrics) and Marcus Cheong (book and lyrics), the readings featured Robert Cuccioli, Jessica Grové and Nicholas Rodriguez in the leading roles. Direction is by Rich Fowler.
Angels tells the extraordinary story of the ancient war between the Angels and Lucifer's fallen minions. This timeless tale of good versus evil, hope versus despair-angels versus demons- is told through the eyes of Sera, the Angel of Light (Grové). Though she is gifted with the power to control light, she aspires to a more heroic role. Her ambition is manipulated by Lucifer (Cuccioli), which results in tragic consequences to the Angels and the humans they protect. Sera must find the courage and power to defeat her nemesis.
Angels was imagined by two University of Sydney students (Cheong and Lai) in 2002 (the two met in 1997 when they collaborated on their first musical). Cheong, then a 24-year-old architecture graduate, wrote the book and lyrics, and Lai, a budding aeronautical engineer, composed the music. They soon abandoned those fields of study to pursue their theatrical careers (their unique journey is the subject of an Australian public television network documentary currently being filmed).
Angels is produced by Marcus Cheong, Frank Monteleone and Dale Smith. Robert R. Blume (Drama Desk Awards Presenter) is Consulting Producer. The design team is comprised of: Skip Mercier (Scenic & Costume Design), Lightswitch New York/Howard Werner & Charles Foster (Lighting Design & Projection Design), Bernard Fox (Sound Design), TDH Media (Video Projection Content Design), Lynne Hockney (Movement Director & Choreographer), Christopher D. Littlefield (Musical Director), ZFX, Inc. (Flying Effects), Bettie Rogers (Hair Design), and J&M Special Effects (Special Effects). The reading is being staged by Marlyne Afflack.
Additional Angels announcements, Broadway dates and theater will be announced soon.
For further information, go to www.angelsthemusical.com.
Photos by Linda Lenzi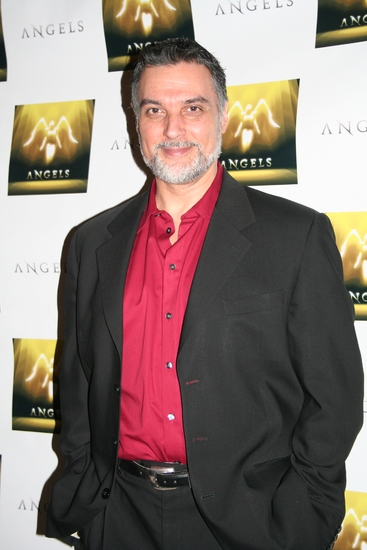 Robert Cuccioli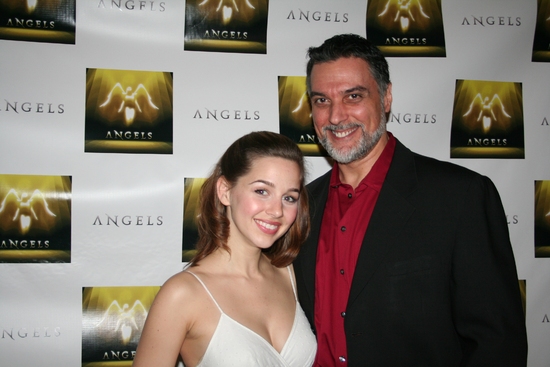 Jessica Grové and Robert Cuccioli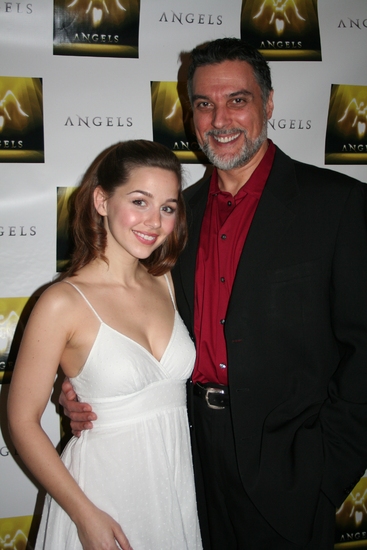 Jessica Grové and Robert Cuccioli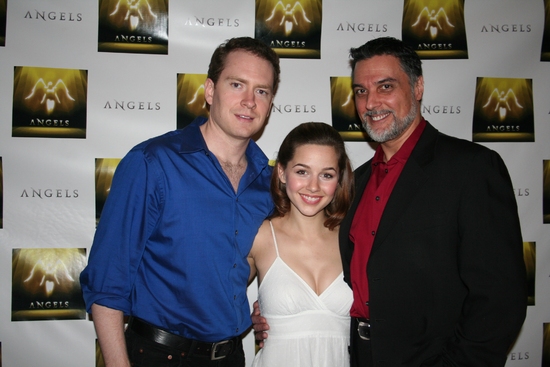 Adam Monley, Jessica Grové and Robert Cuccioli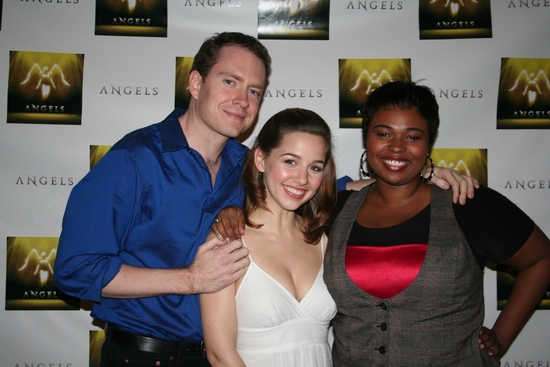 Adam Monley, Jessica Grové and Erica Jacob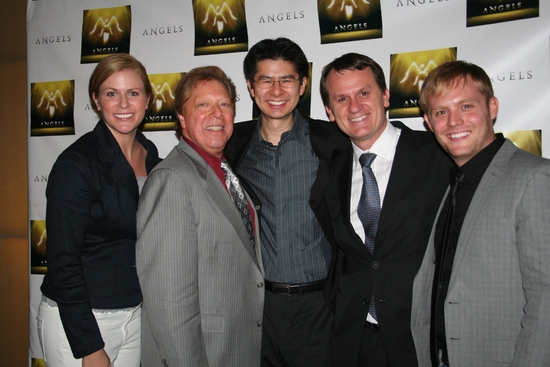 Tamara Lovatt-Smith (Producer), Robert R. Blume (Consulting Producer), Marcus Choeng (Writer/Producer), Dale Smith (Producer) and Frank Monteleone (Producer)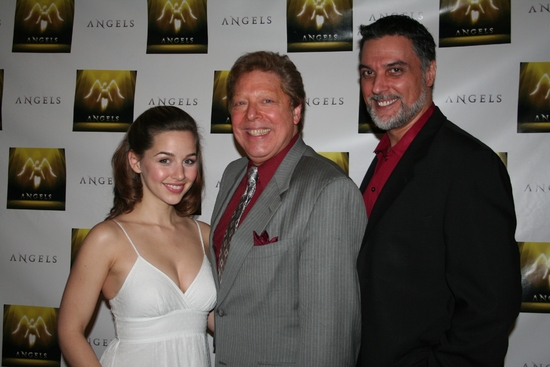 Jessica Grové, Robert R. Blume and Robert Cuccioli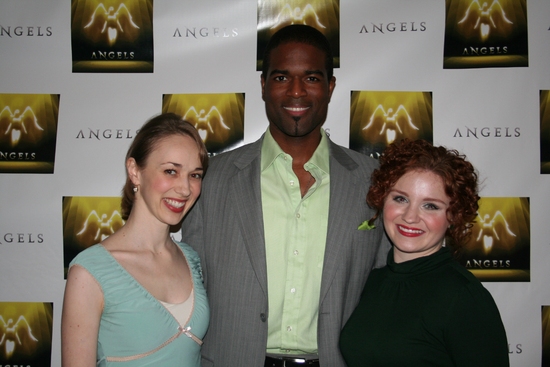 Beth Bright, Derrick Davis and Brittney Lee Hamilton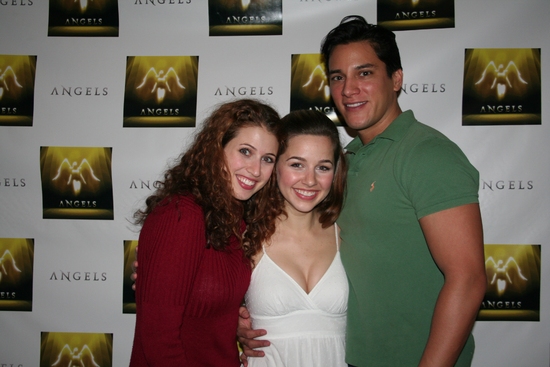 Rena Strober, Jessica Grové and Nicholas Rodriguez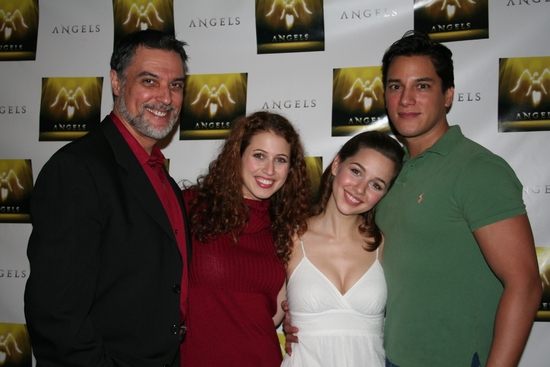 Robert Cuccioli, Rena Strober, Jessica Grové and Nicholas Rodriguez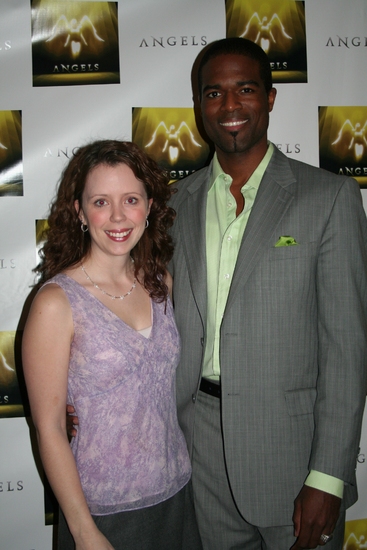 Kelly Strandemo and Derrick Davis

Adam Monley, Kevin T. Collins, Kathleen Monteleone and Randy Blair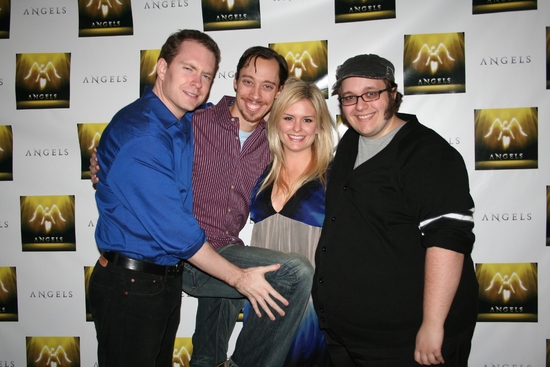 Adam Monley, Kevin T. Collins, Kathleen Monteleone and Randy Blair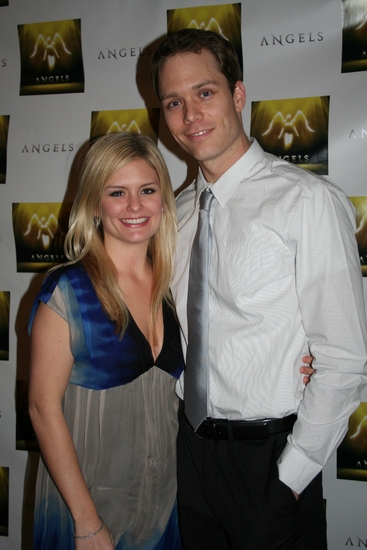 Kathleen Monteleone and Christopher Shenkle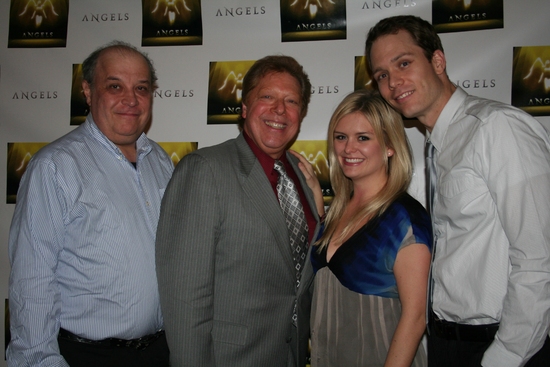 Bernard Fox (Sound Design), Robert R. Blume, Kathleen Monteleone and Christopher Shenkle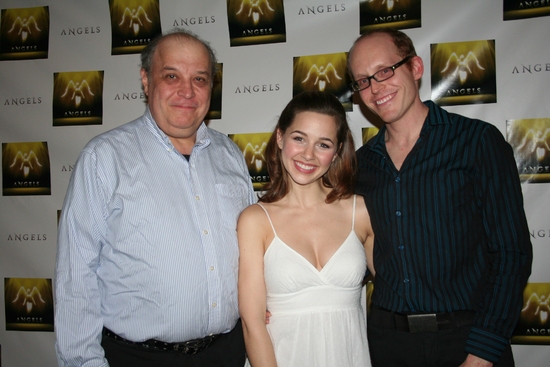 Bernard Fox, Jessica Grové and Christopher D. Littlefield (Musical Director)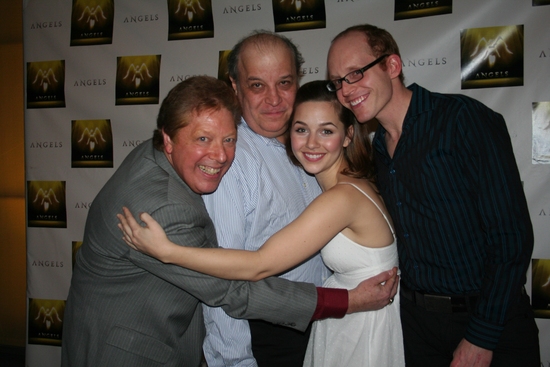 Robert R. Blume, Bernard Fox, Jessica Grové and Christopher D. Littlefield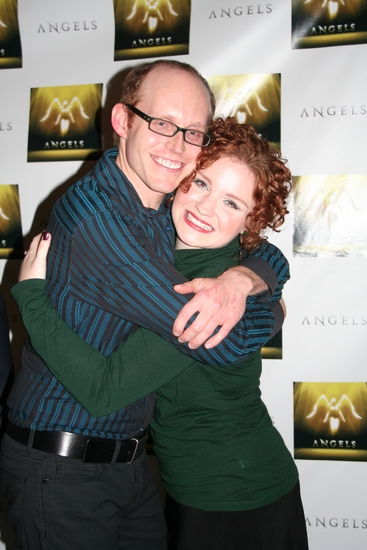 Christopher D. Littlefield and Brittney Lee Hamilton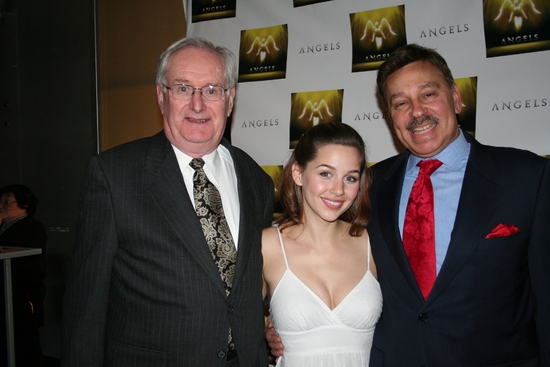 Dick Flavin, Jessica Grové and Paul Bogoshian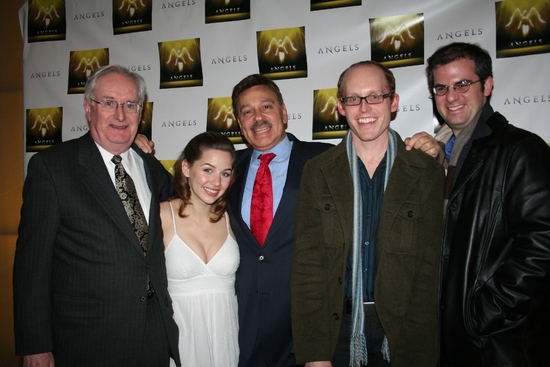 Dick Flavin, Jessica Grové, Paul Bogoshian, Christopher D. Littlefield and Brian Hobbs

Frank Monteleone, Dick Flavin, Paul Bogoshian, Robert R. Blume and Jessica Grové

Frank Monteleone, Dick Flavin, Paul Bogoshian, Robert R. Blume and Jessica Grové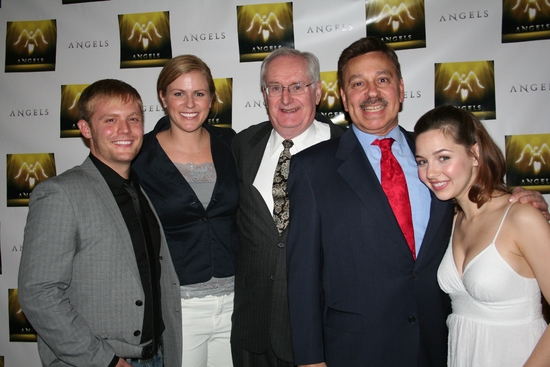 Frank Monteleone, Tamara Lovatt-Smith, Dick Flavin, Paul Bogoshian and Jessica Grové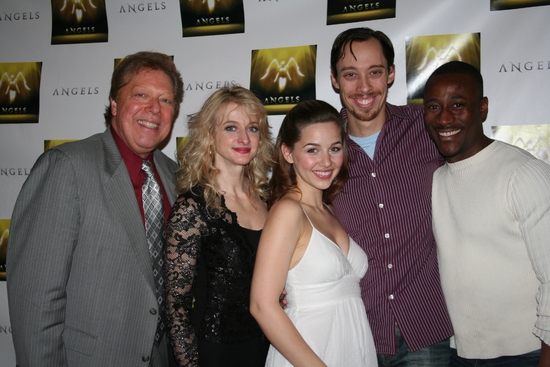 Robert R. Blume, Janice Martin, Jessica Grové, Kevin T. Collins and Tim Hunter

Marcus Cheong, Dale Smith and Frank Monteleone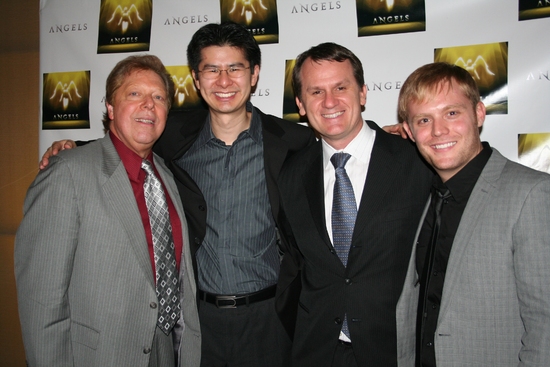 Robert R. Blume, Marcus Cheong, Dale Smith and Frank Monteleone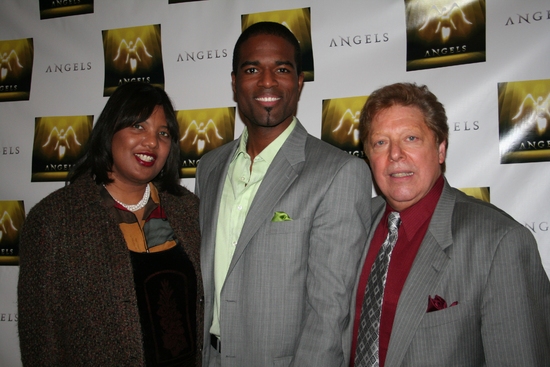 Felicia M. Lopes, Derrick Davis and Robert R. Blume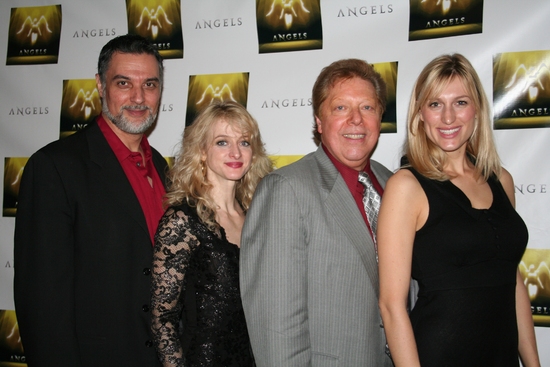 Robert Cuccioli, Janice Martin, Robert R. Blume and K.C. Caldwell