Click Here for More Articles on ANASTASIA
Photo Coverage: ANASTASIA Gets a Royal Welcome on Broadway- Inside the Opening Night Bows!
The hotly anticipated stage adaption of the animated classic, ANASTASIA opened on Broadway just last night at the Broadhurst Theatre. BroadwayWorld was on hand for the big night and we're taking you inside the curtain call below!
From the Tony Award-winning creators of the Broadway musical RAGTIME, the dazzling new musical Anastasia transports us from the twilight of the Russian Empire to the euphoria of Paris in the 1920's, as a brave young woman sets out to discover the mystery of her past. Pursued by a ruthless Soviet officer determined to silence her, Anya enlists the aid of a dashing con man and a lovable ex-aristocrat. Together, they embark on an epic adventure to help her find home, love and family.
The company is led by Christy Altomare, Derek Klena, John Bolton, Ramin Karimloo, Caroline O'Connor, and Mary Beth Peil.
ANASTASIA features a book by celebrated playwright Terrence McNally, and a brand new, original score from Tony Award winners Stephen Flaherty (music) and Lynn Ahrens (lyrics), featuring several of the most beloved songs from the 1997 animated film. Tony Award-winning director Darko Tresnjak directs.
Photo Credit: Walter McBride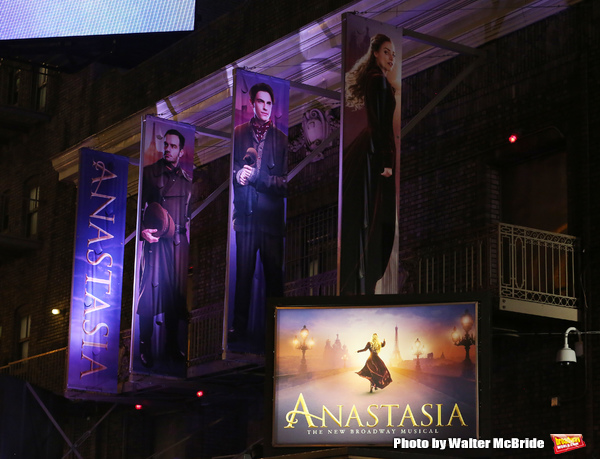 Theatre Marquee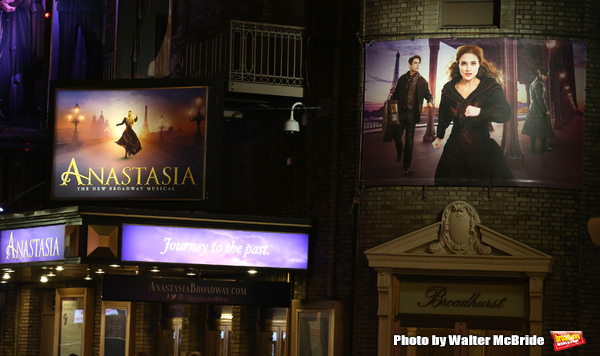 Theatre Marquee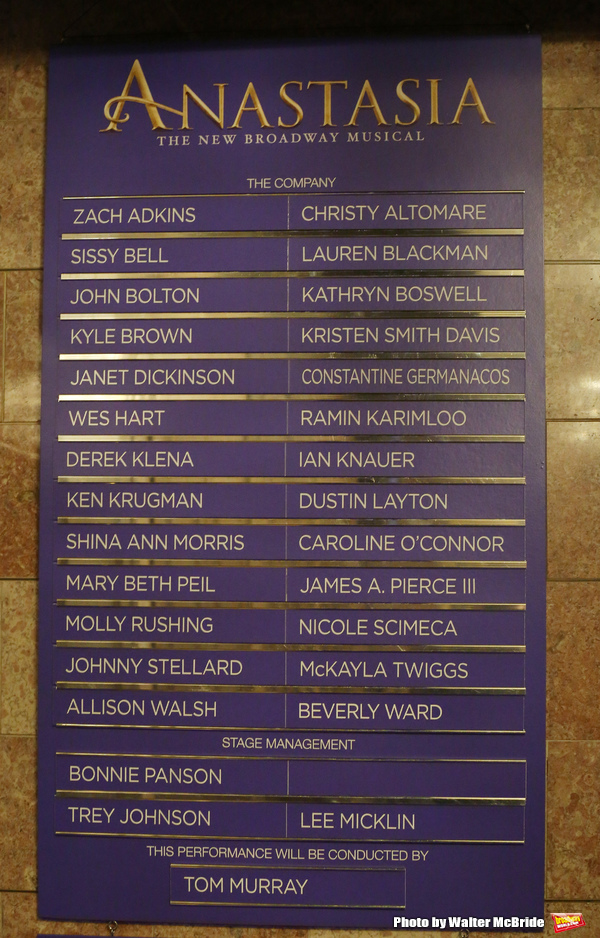 Lobby cast board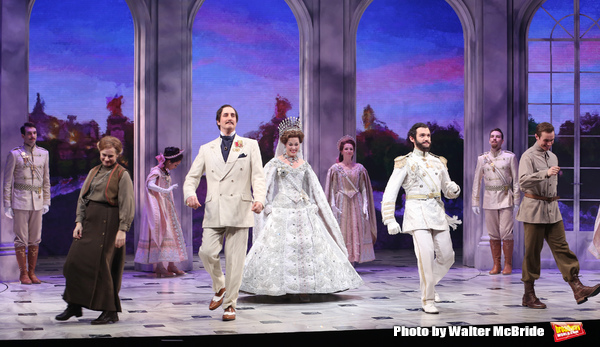 Cast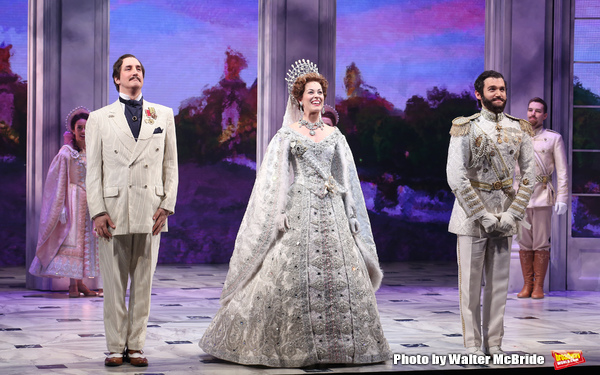 Cast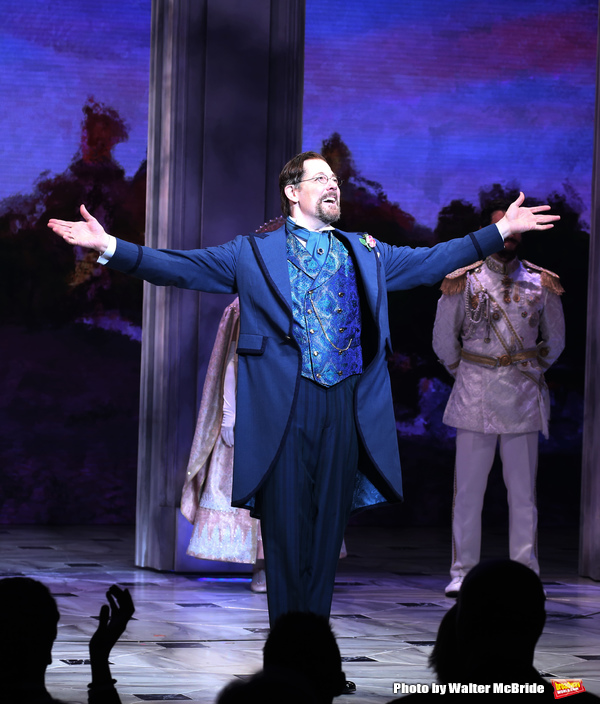 John Bolton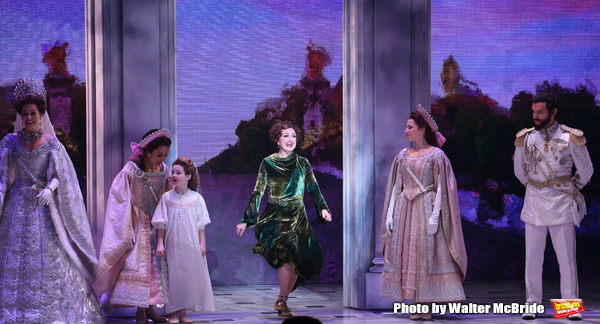 Caroline O'Connor
and cast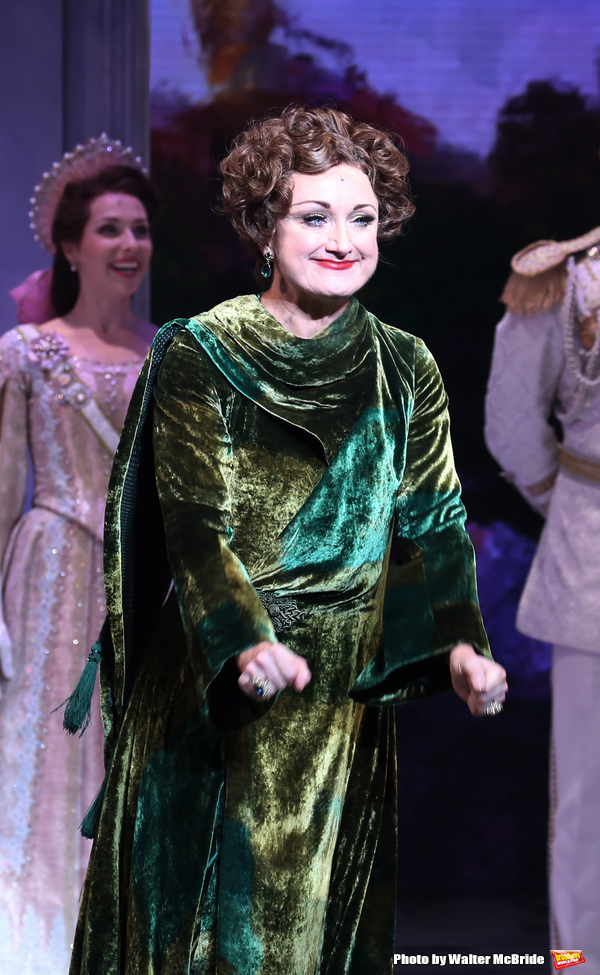 Caroline O'Connor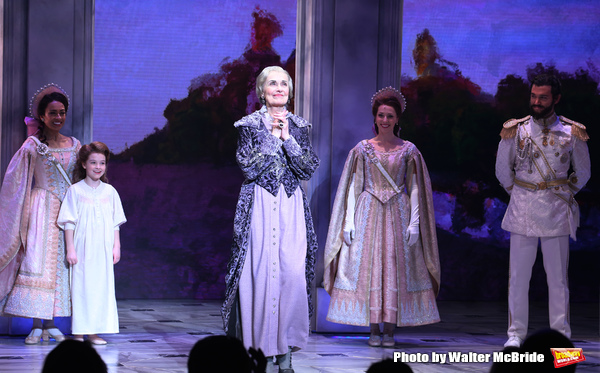 Mary Beth Peil
and cast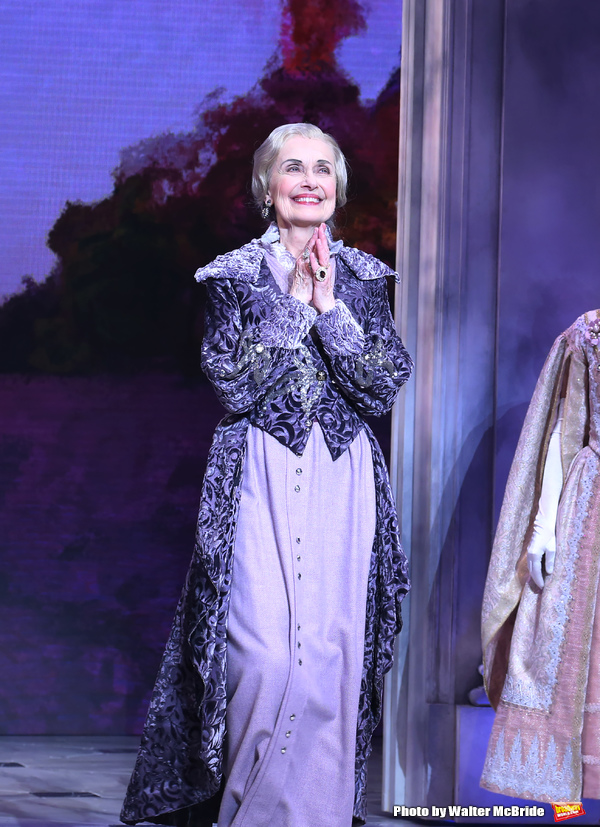 Mary Beth Peil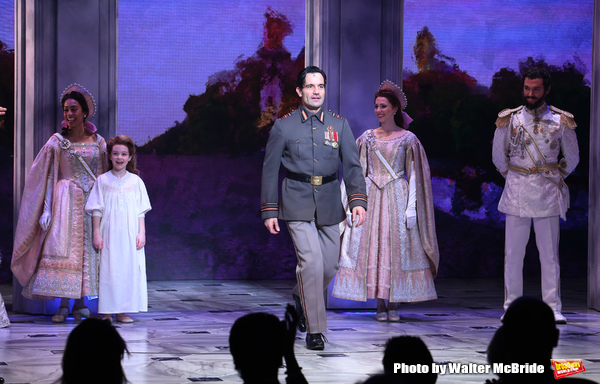 Ramin Karimloo
and cast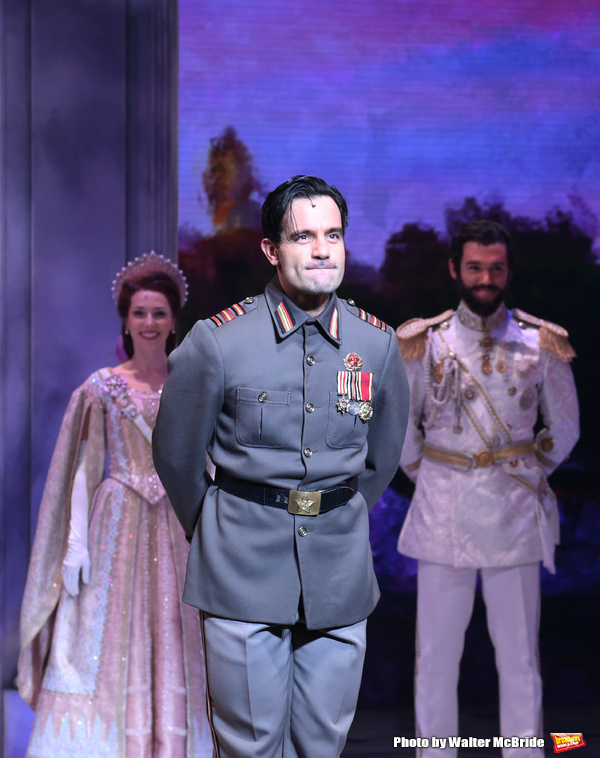 Ramin Karimloo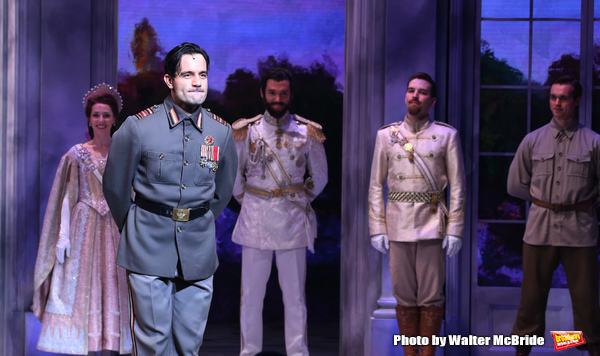 Ramin Karimloo
and cast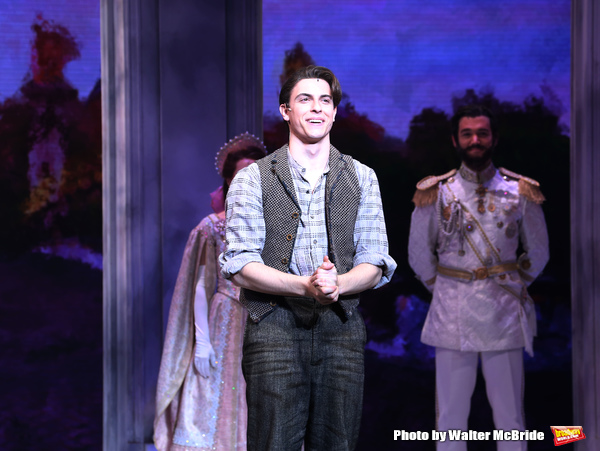 Derek Klena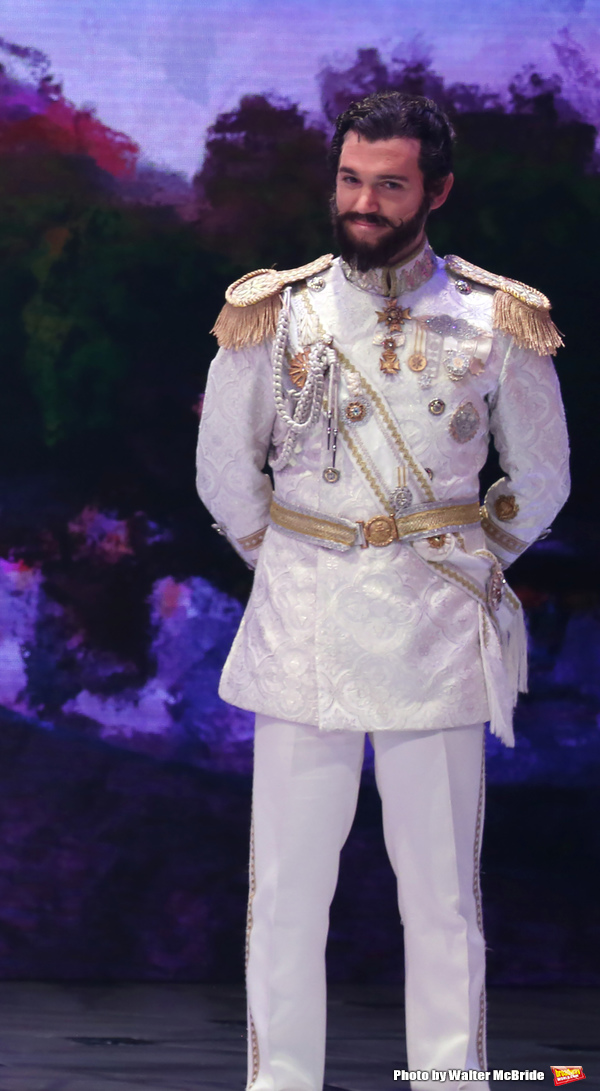 Constantine Germanacos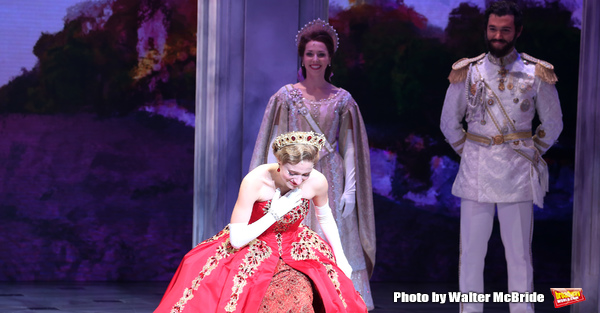 Christy Altomare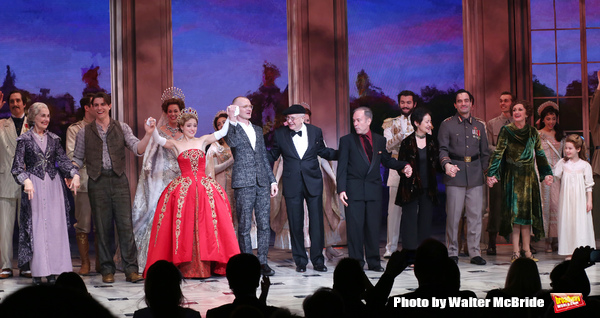 Mary Beth Peil
,
Derek Klena
,
Christy Altomare
,
Darko Tresnjak
,
Terrence McNally
,
Stephen Flaherty
,
Lynn Ahrens
,
Ramin Karimloo
,
Caroline O'Connor
and
Nicole Scimeca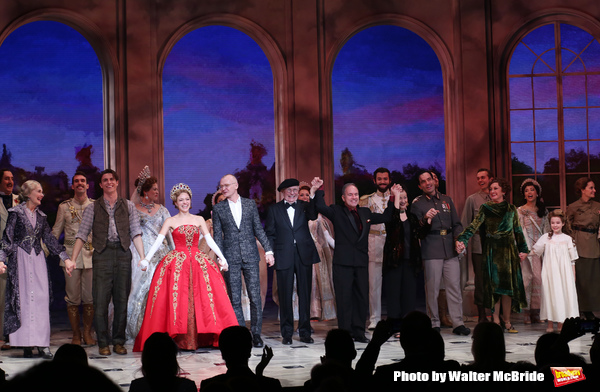 Mary Beth Peil
,
Derek Klena
,
Christy Altomare
,
Darko Tresnjak
,
Terrence McNally
,
Stephen Flaherty
,
Lynn Ahrens
,
Ramin Karimloo
,
Caroline O'Connor
and
Nicole Scimeca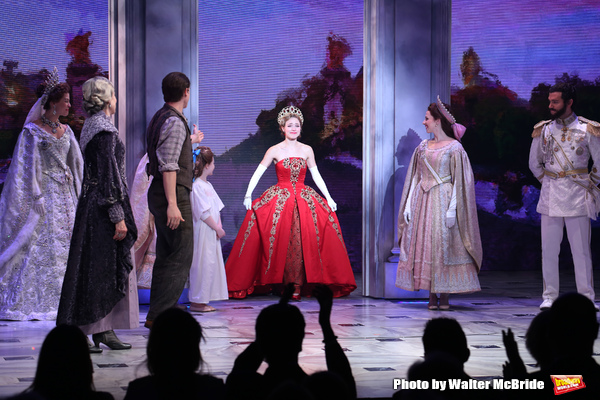 Christy Altomare
and cast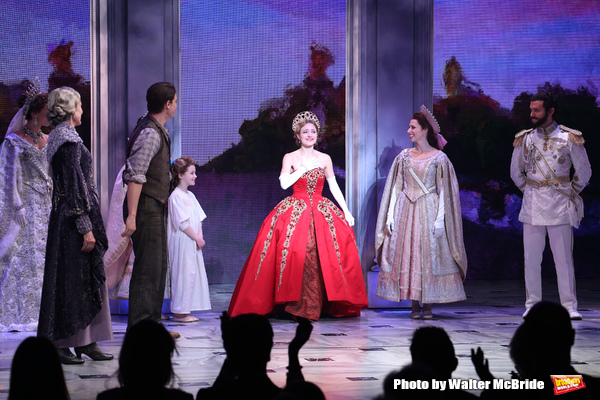 Christy Altomare
and cast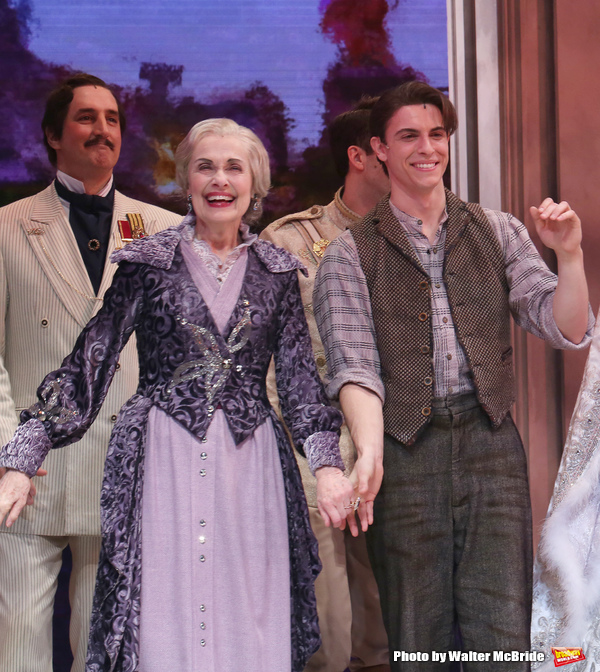 Mary Beth Peil
and
Derek Klena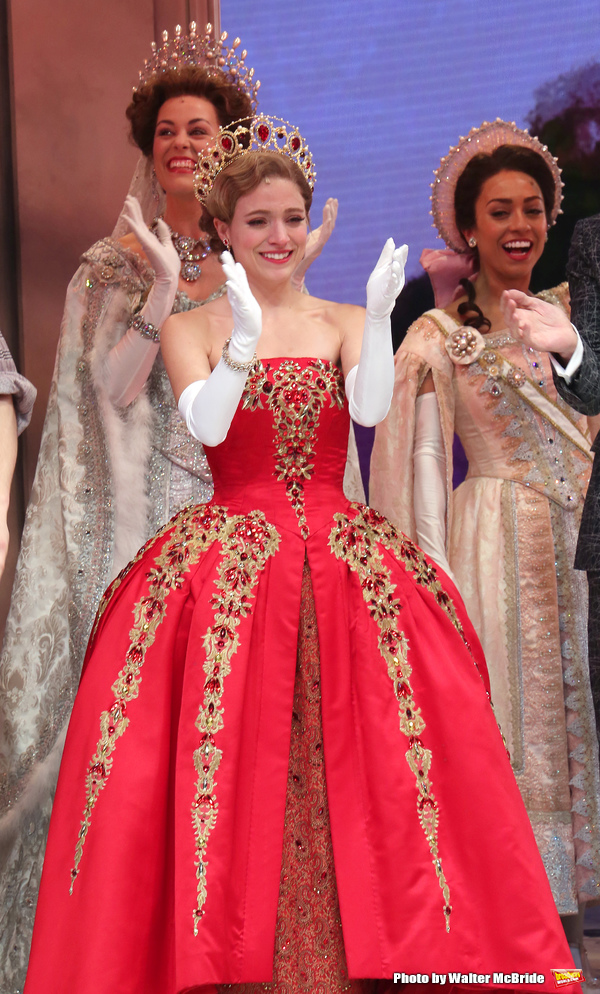 Christy Altomare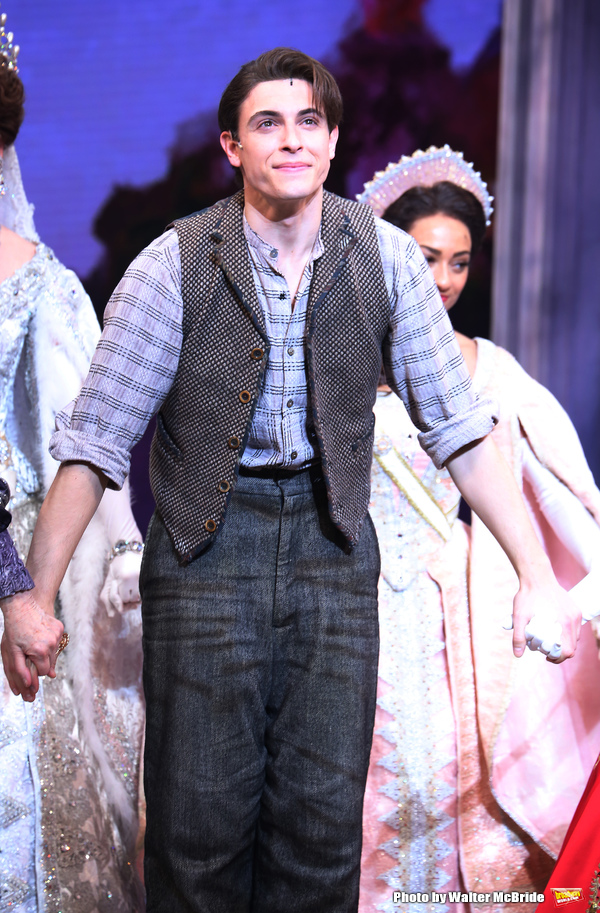 Derek Klena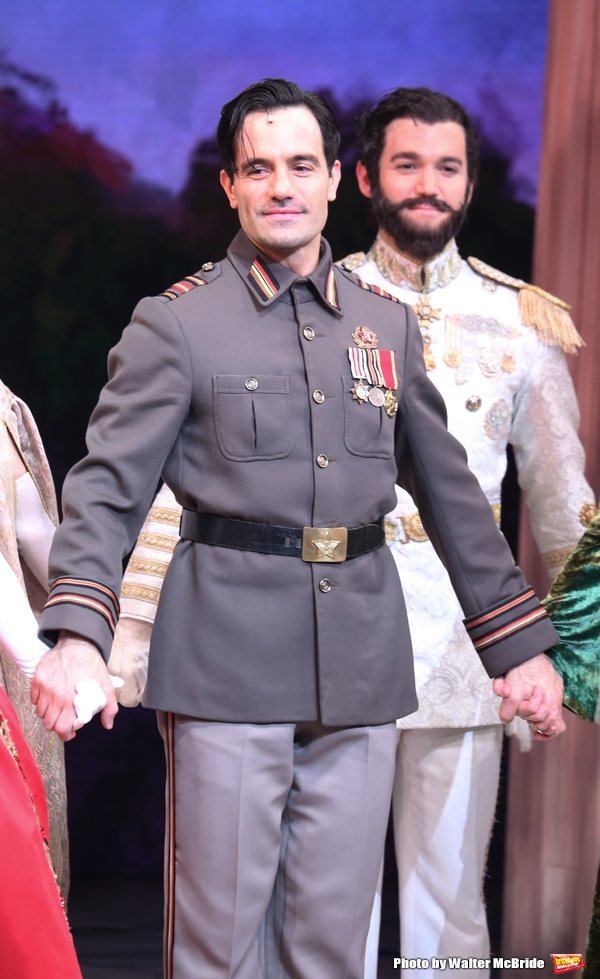 Ramin Karimloo
and
Constantine Germanacos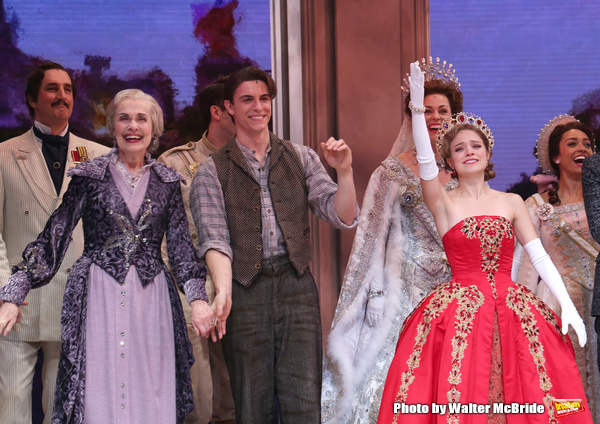 Mary Beth Peil
,
Derek Klena
and
Christy Altomare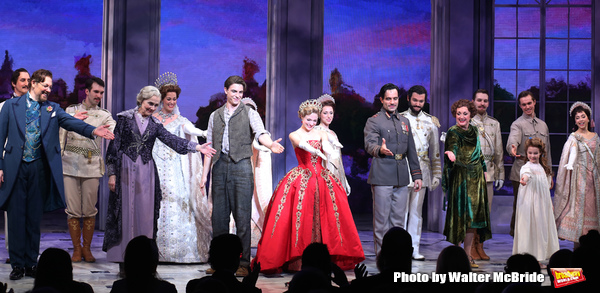 John Bolton
,
Mary Beth Peil
,
Derek Klena
,
Christy Altomare
,
Ramin Karimloo
, Caroline O'Connor and
Nicole Scimeca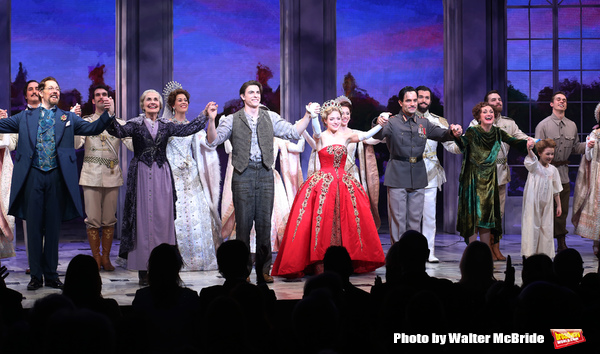 John Bolton
,
Mary Beth Peil
,
Derek Klena
,
Christy Altomare
,
Ramin Karimloo
,
Caroline O'Connor
and
Nicole Scimeca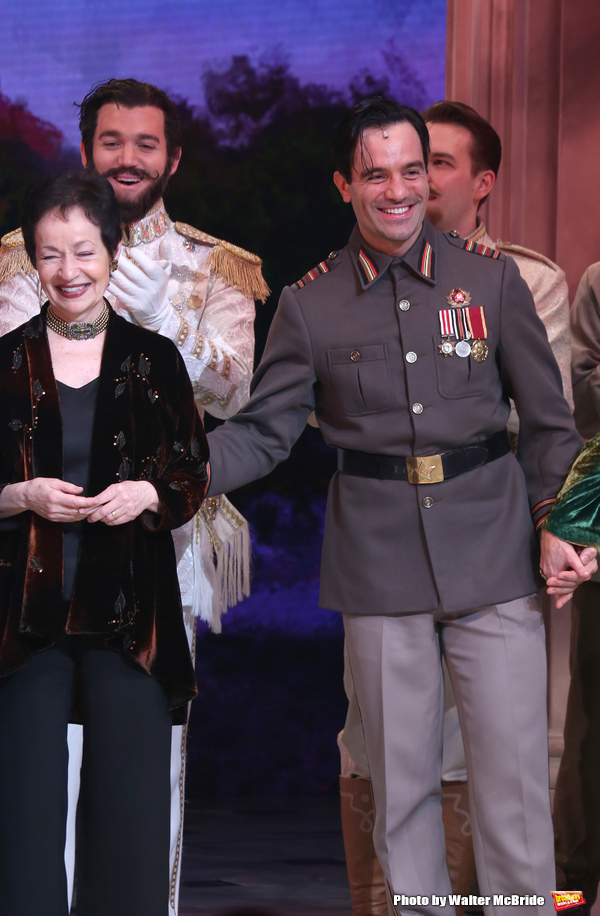 Lynn Ahrens
,
Constantine Germanacos
and
Ramin Karimloo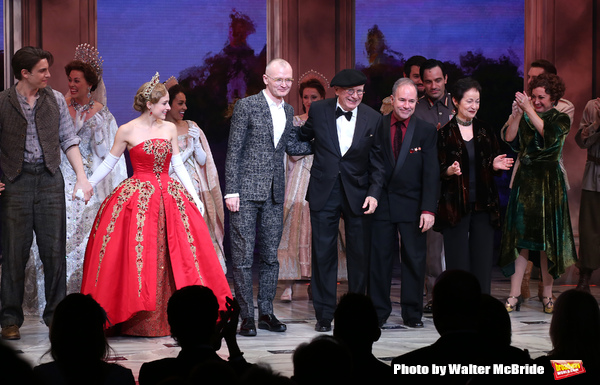 Derek Klena
,
Christy Altomare
,
Darko Tresnjak
,
Terrence McNally
,
Stephen Flaherty
,
Lynn Ahrens
,
Ramin Karimloo
,
Caroline O'Connor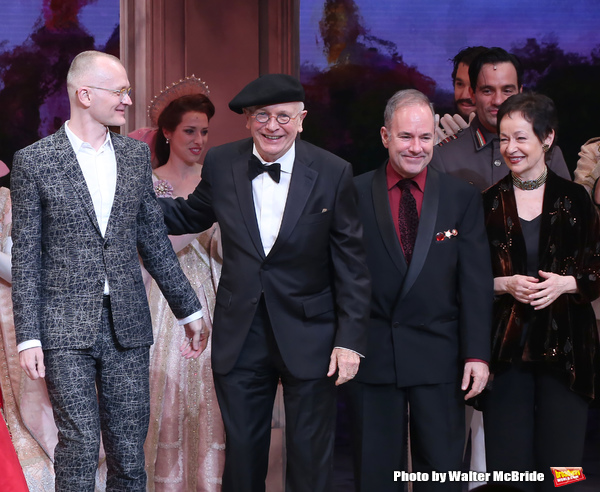 Darko Tresnjak
,
Terrence McNally
,
Stephen Flaherty
,
Lynn Ahrens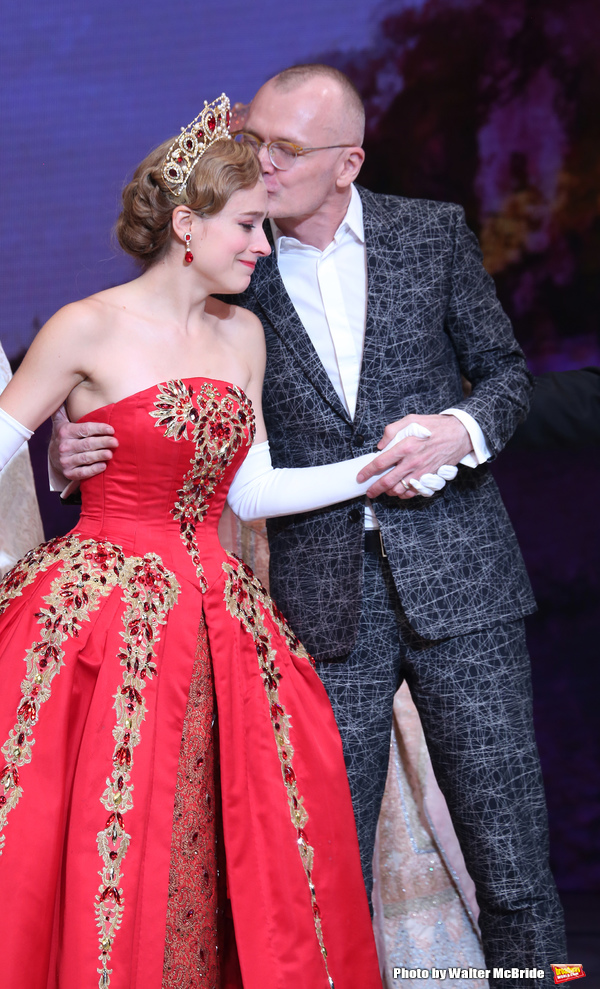 Christy Altomare
and
Darko Tresnjak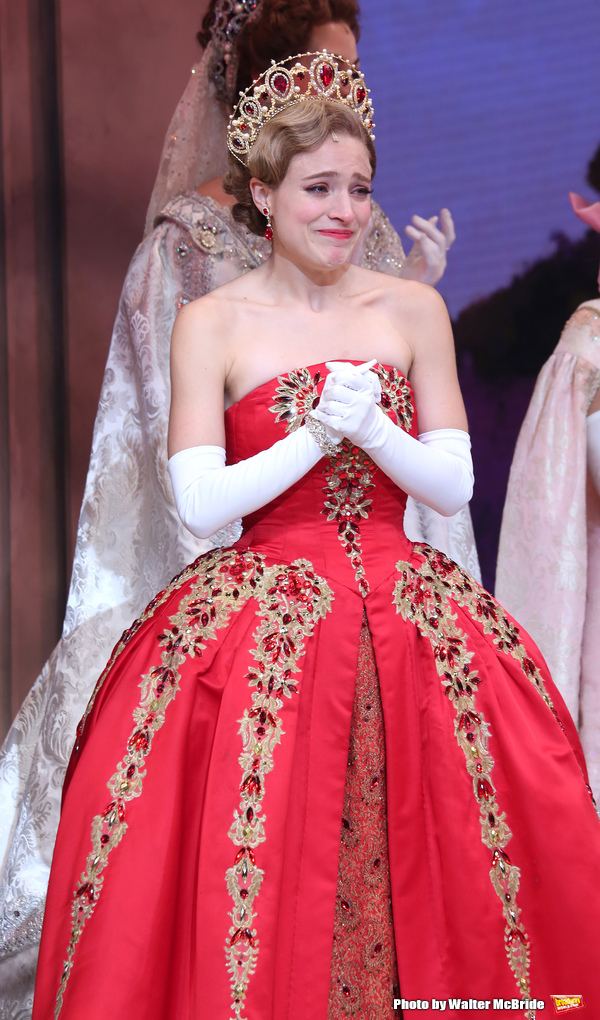 Christy Altomare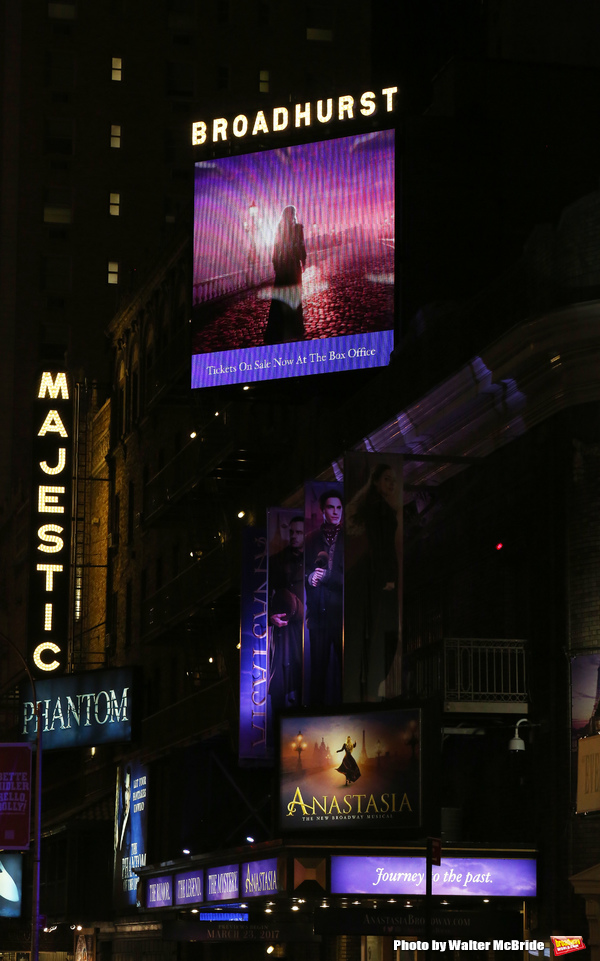 Theatre Marquee
Related Articles