Click Here for More Articles on AVENUE Q
Photo Coverage: A Midsummer Night's Dream Party Arrivals
Presented as the second and final part of Shakespeare in the Park's 'Summer of Love,' The Public Theater's A Midsummer Night's Dream began previews at the Delacorte Theatre in Central Park on Tuesday, August 7th and opened Thursday, August 23rd. Performances continues through September 9th.
The new production of William Shakespeare's classic romantic comedy, directed by Tony Award-winner Daniel Sullivan, stars Martha Plimpton (Helena), Jason Antoon (Snout), Keith David (Oberon), Mireille Enos (Hermia), Jon Michael Hill (Puck), Austin Lysy (Lysander), Tim Blake Nelson (Quince), Daniel Oreskes (Theseus), Laila Robins (Titania), Jay O. Sanders (Bottom), and Elliot Villar (Demetrius), with Chelsea Bacon as First Fairy, Ken Cheeseman as Starveling, Christine Corpuz in the Ensemble, Jesse Tyler Ferguson ("The Class," Spelling Bee) as Flute, Herb Foster (The Rivals, Kiss Me, Kate) as Philostrate, Simon Garratt as a Fairy, Erica Huang as a Fairy, Ben Huber in the Ensemble, Cassidy Leonard as Fairy, George Morfogen (Fortune's Fool, An Inspector Calls) as Egeus, Isis Ashai Mullen-Hansen as a Fairy, Mallory Portnoy in the Ensemble, Lina Silver as a Fairy and Keith Randolph Smith (King Hedley II, Salome) as Snug, and Jack Tartaglia (not to be confused with the Avenue Q star) as a Fairy.
For additional information about Shakespeare in the Park, call (212) 539-8750 or visit The Public Theater website at www.publictheater.org.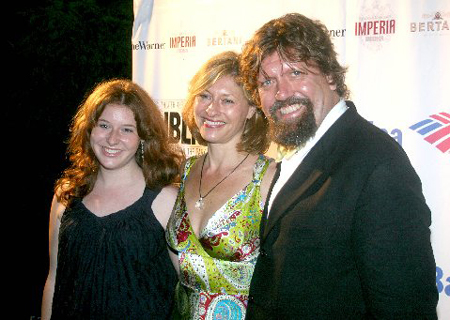 Oskar Eustis and family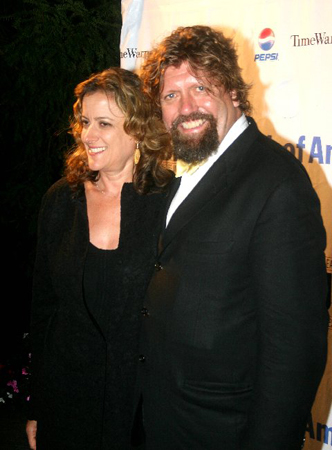 Mara Manuse and Oskar Eustis

Jennifer Ehle, Martha Plimpton and Jason Butler Harner

Jennifer Ehle, Martha Plimpton and Jason Butler Harner

Jennifer Ehle, Martha Plimpton and Jason Butler Harner

Jennifer Ehle, Martha Plimpton and Jason Butler Harner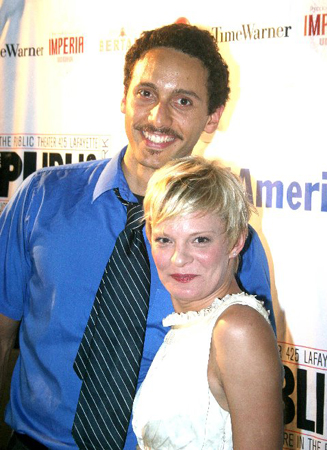 Elliot Villar and Martha Plimpton

Austin Lysy
Related Articles
Mark Rupp, aside from working in the film and modeling industries has been a working photographer for 20+ years. His work has been published in (read more...)