Photo Coverage '9 to 5: The Musical' Opening Night on Broadway Gyspy Robe Ceremony
The new Broadway musical-comedy, 9 To 5: The Musical starring four-time Emmy Award winner and Tony Award nominee Allison Janney, Stephanie J. Block, Megan Hilty, and two-time Tony Award nominee Marc Kudisch began preview performances on Tuesday, April 7, 2009 and opened on Thursday, April 30, 2009, at the Marriott Marquis Theatre (1535 Broadway). 9 To 5: The Musical marks the Broadway debut of seven-time Grammy Award winning singer, songwriter and musician Dolly Parton as composer and lyricist. 
The colorful Gypsy Robe, embellished with mementos from Broadway musicals, is presented to the cast member who has the most Broadway chorus credits. Recent Gypsy Robe honoree, ROCK OF AGES' star Andre Ward passed the special Broadway garment on to Paul Castree backstage before the opening night performance and BroadwayWorld.com was there to cheer him on!
With direction by two-time Tony Award winner Joe Mantello and choreography by Tony Award winner Andy Blankenbuehler 9 To 5: The Musical has a book by Patricia Resnick, based on her original story and screenplay for the smash 1980 film comedy. 9 To 5: The Musical is produced by Robert Greenblatt in association with Richard Levi, John McColgan/Moya Doherty/Edgar Dobie, James L. Nederlander/Terry Allen Kramer,Independent Presenters Network, Jam Theatricals, Bud Martin,Michael Watt, The Weinstein Company/Sonia Friedman/Dede Harris, Center Theatre Group, Norton Herrick/Matthew C. Blank/Joan Stein, Toni Dowgiallo, and GFour Productions.
Press notes describe the story, "When pushed to their boiling point by their boss, Franklin Hart, Jr. (Marc Kudisch), Violet Newstead (Allison Janney), the super efficient office manager, Judy Bernly (Stephanie J. Block), a frazzled divorcee, and the sexy executive secretary Doralee Rhodes (Megan Hilty) turn the tables on him. The trio hatches a plan to get even with the sexist, egotistical, lying, hypocritical, bigot, and that plan quickly spins wildly and hilariously out of control. Ms. Parton's original score for 9 To 5: The Musical includes over twenty new songs as well as the Grammy Award winning, Academy Award nominated, and #1 Billboard title song. 9 To 5: The Musical had its world premiere engagement in Los Angeles at the Center Theatre Group/Ahmanson Theatre".
The production features scenic design by two-time Tony Award winner Scott Pask, costume design by five-time Tony Award winner William Ivey Long, lighting design by Tony Award winners Jules Fisher and Kenneth Posner, sound design by John Shivers, imaging by Peter Nigrini and Peggy Eisenhauer, with music direction by Stephen Oremus.
The 30 member cast of 9 To 5: The Musical features Kathy Fitzgerald, Andy Karl, Ioana Alfonso, Timothy George Anderson, Jennifer Balagna, Justin Bohon, Paul Castree, Daniel Cooney, Jeremy Davis, Gaelen Gilliland, Autumn Guzzardi, Ann Harada, Neil Haskell, Lisa Howard, Van Hughes, Michael X. Martin, Michael Mindlin, Karen Murphy, Mark Myars(Dance captain), Justin Patterson, Jessica Lea Patty, Charlie Pollock, Tory Ross, Wayne Schroder, Maia Nkenge Wilson and Brandi Wooten.
Beginning May 5 the playing schedule is as follows: Tuesday at 7pm; Wednesday thru Saturday at 8pm; Sunday at 3pm; with matinees on Wednesday and Saturday at 2pm. Tickets are available through Ticketmaster.com (212-307-4100) or at the Marriott Marquis Theatre Box Office and range from $126.50 to $66.50.
For more information visit www.9to5themusical.com.
Photos by Walter McBride/Retna Ltd.

Andre Ward

Andre Ward

Andre Ward

Andre Ward and Tory Ross

Andre Ward and Tory Ross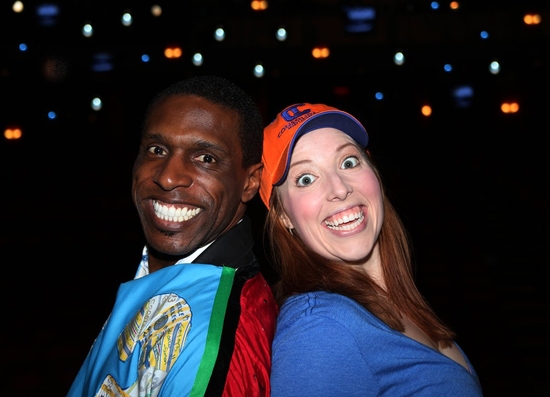 Andre Ward and Tory Ross

Andre Ward

Wayne Schroder, Stephanie J. Block, Allison Janney, Megan Hilty, Kathy Fitzgerald, Jennifer Balagna, Autumn Guzzardi and the cast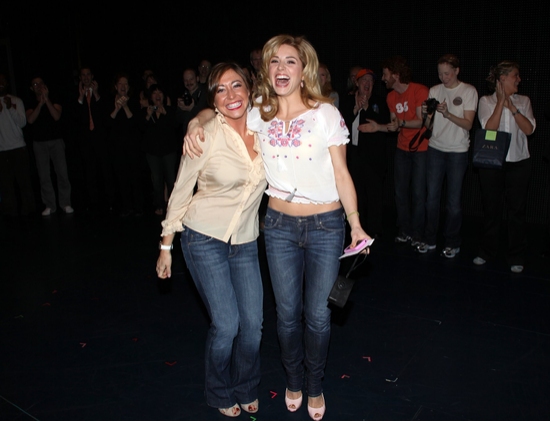 Jennifer Balagna and Autumn Guzzardi both making their Broadway debuts!

Jennifer Balagna and Autumn Guzzardi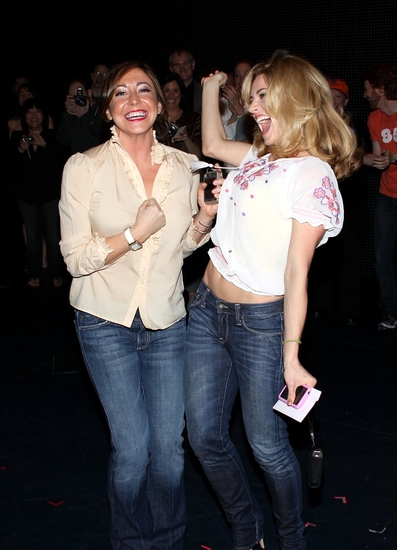 Jennifer Balagna and Autumn Guzzardi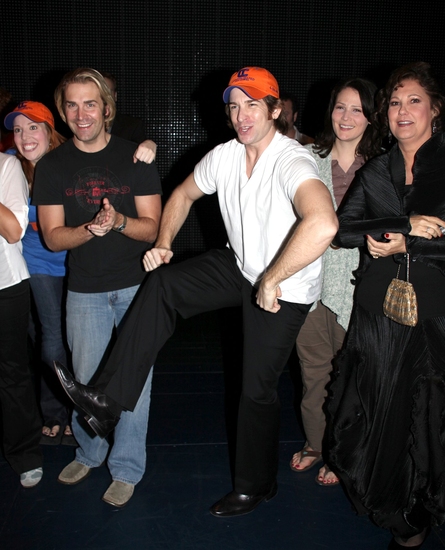 Tory Ross, Charlie Pollock, Andy Karl, Lisa Howard and Patricia Resnick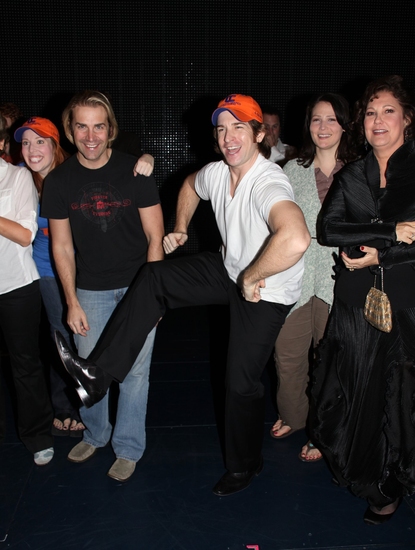 Tory Ross, Charlie Pollock, Andy Karl, Lisa Howard and Patricia Resnick

Stephanie J. Block and Patricia Resnick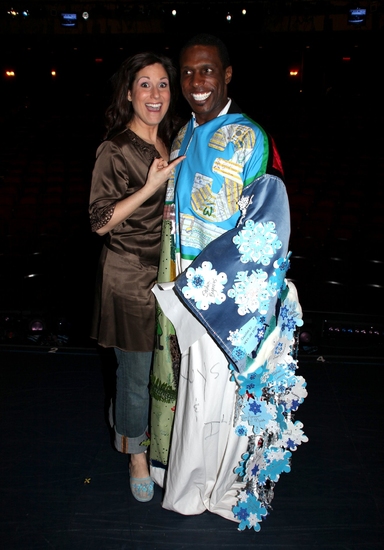 Stephanie J. Block and Andre Ward

Stephanie J. Block and Megan Hilty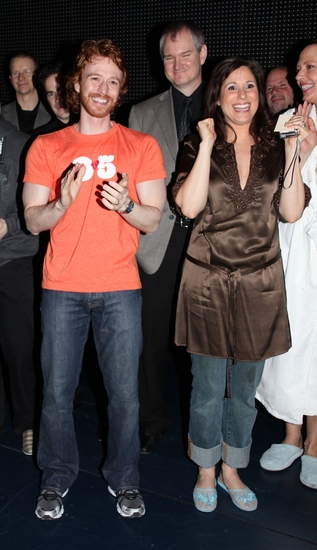 Paul Castree, Wayne Schroder, Stephanie J. Block and Allison Janney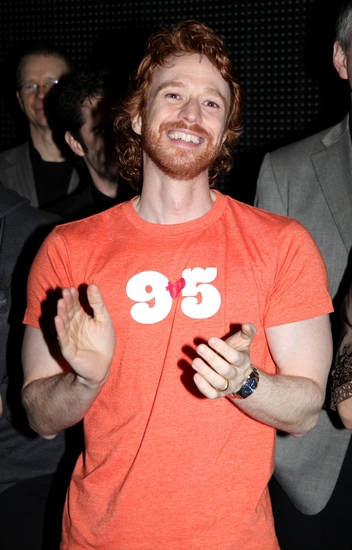 Paul Castree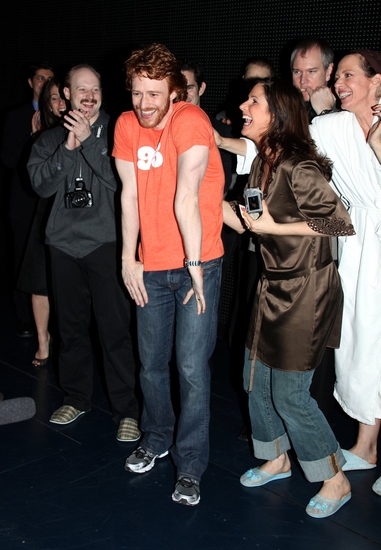 Jeremy Davis, Paul Castree, Wayne Schroder, Stephanie J. Block and Allison Janney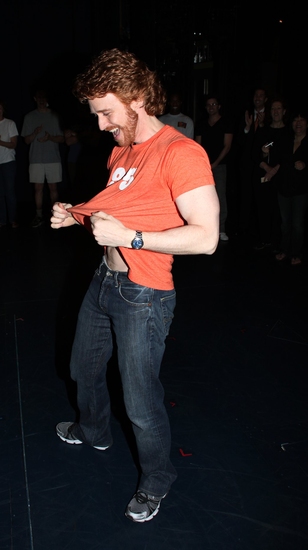 Paul Castree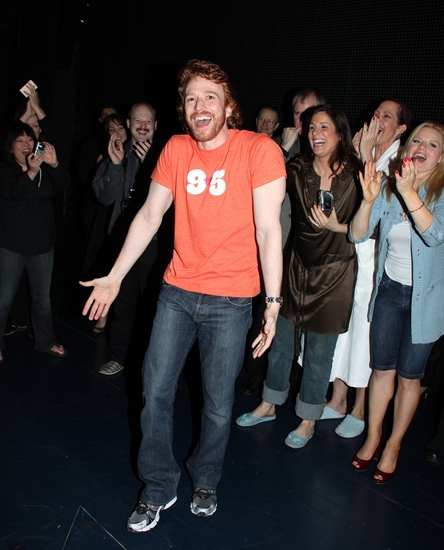 Paul Castree, Stephanie J. Block, Allison Janney and Megan Hilty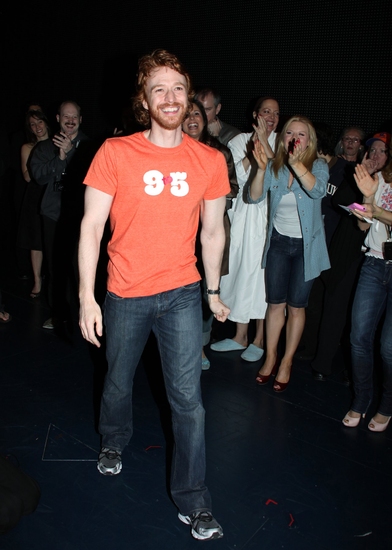 Paul Castree

Paul Castree, David Westphal of Actor's Equity and Andre Ward

Paul Castree and David Westphal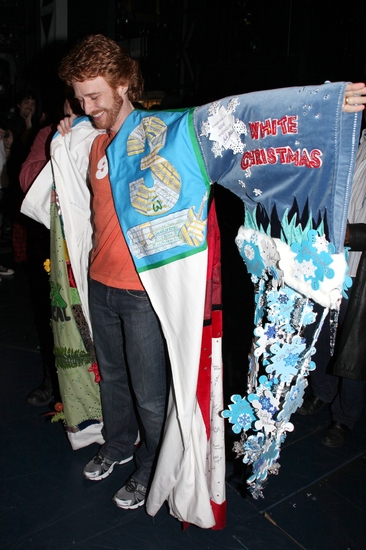 Paul Castree

David Westphal and Paul Castree

Paul Castree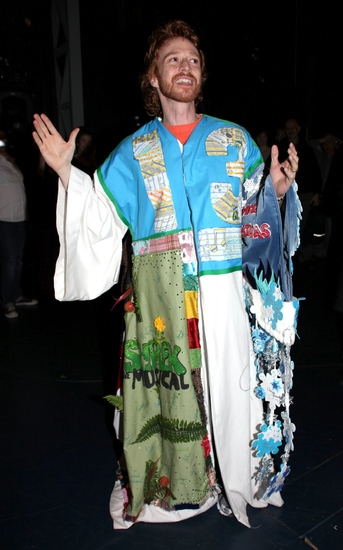 Paul Castree

Wayne Schroder, Stephanie J. Block, Megan Hilty, Allison Janney and the cast cheer on Paul Castree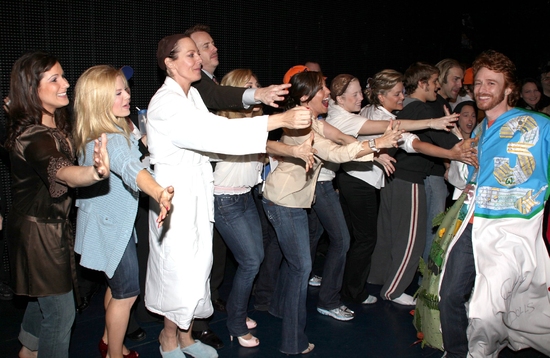 Stephanie J. Block, Megan Hilty, Allison Janney and the cast cheer on Paul Castree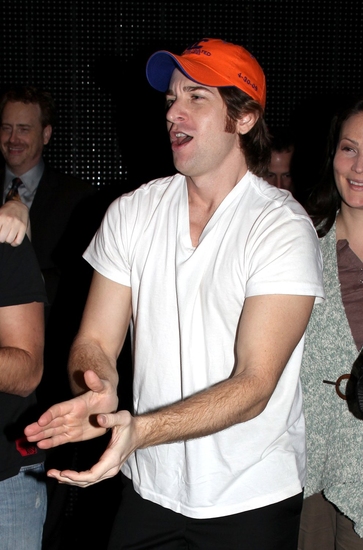 Andy Karl

Stephanie J. Block, Megan Hilty, Allison Janney and the cast cheer on Paul Castree

Stephanie J. Block, Megan Hilty, Allison Janney and Paul Castree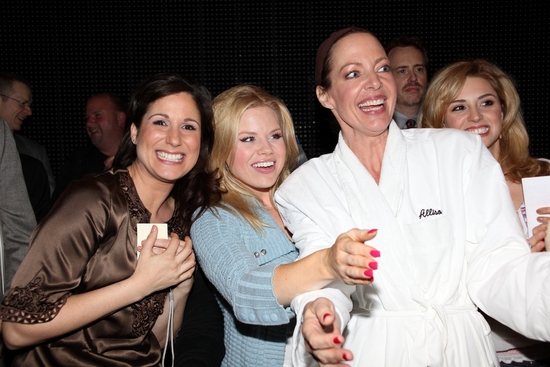 Stephanie J. Block, Megan Hilty and Allison Janney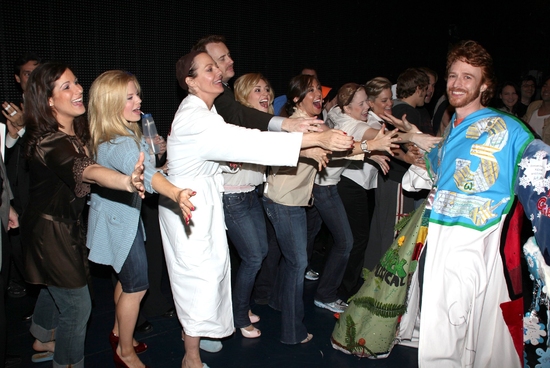 Stephanie J. Block, Megan Hilty, Allison Janney and the cast with winner Paul Castree

Wayne Schroder, Stephanie J. Block, Megan Hilty, Allison Janney and Paul Castree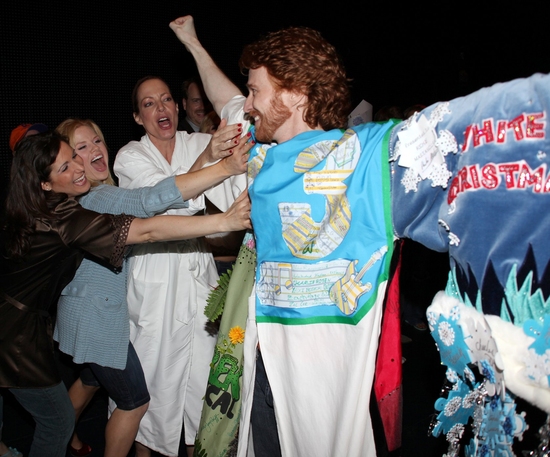 Stephanie J. Block, Megan Hilty, Allison Janney and Paul Castree

Charlie Pollock, Andy Karl and White Christmas Gypsy Robe winner Richie Mastascusa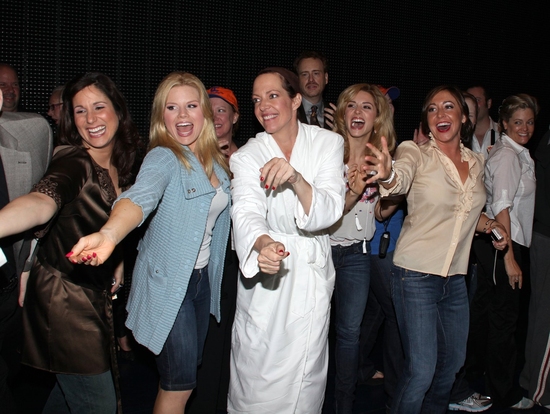 Stephanie J. Block, Allison Janney, Megan Hilty, Kathy Fitzgerald, Jennifer Balagna, Autumn Guzzardi and the cast

Wayne Schroder, Stephanie J. Block, Megan Hilty, Allison Janney, Kathy Fitzgerald and Autumn Guzzardi

Stephanie J. Block, Megan Hilty, Allison Janney and Paul Castree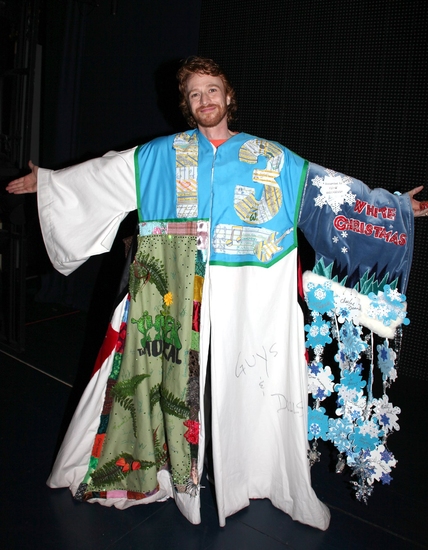 Paul Castree

John P. Connolly and Paul Castree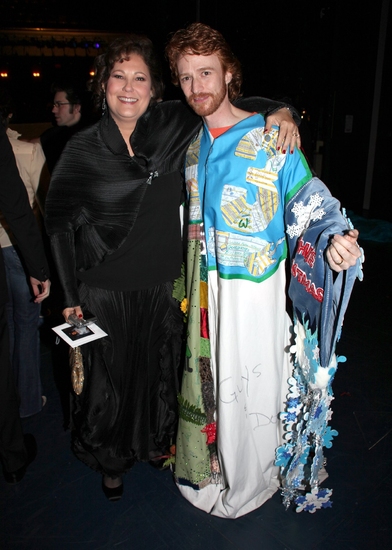 Patricia Resnick and Paul Castree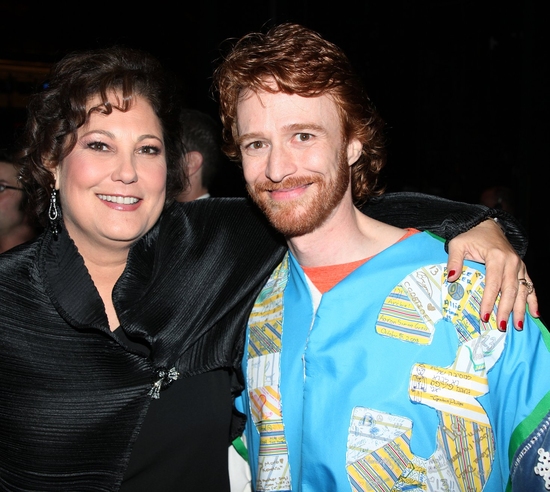 Patricia Resnick and Paul Castree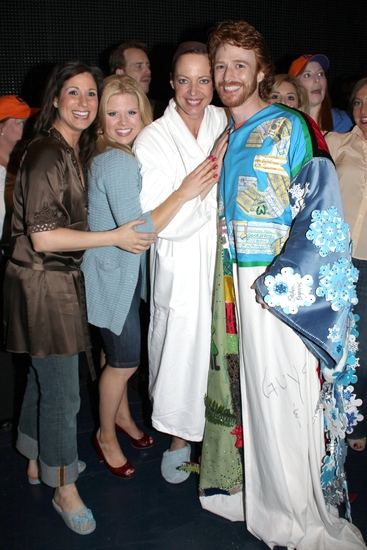 Stephanie J. Block, Megan Hilty, Allison Janney and Paul Castree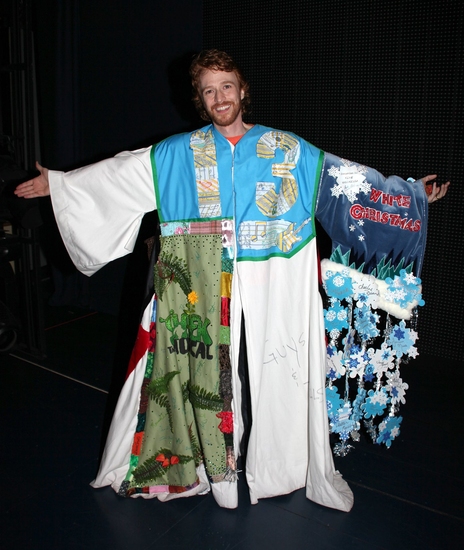 Paul Castree, Gypsy Robe Winner for 9 to 5