Photo Coverage: 60th Anniversary Party for the Actors' Equity Gypsy Robe
Actors Equity held a celebration for the 60th Anniversary of the Gypsy Robe on Monday night, October 25th at Sequoia on Pier 17 at the South Street Seaport where past gypsy robe winners came back to reminisce and to celebrate. 
The Gypsy Robe began in 1950, when Bill Bradley, in the chorus of GENTLEMEN PREFER BLONDES, borrowed a dressing gown from Chorus member Florence Baum and sent it to a friend in CALL ME MADAM on opening night (Oct 12, 1950) saying it was worn by all the Ziegfeld beauties and would "bless" the show. A cabbage rose from Ethel Merman's gown was added and the robe was passed along to next Broadway musical on opening night. The tradition evolved so that the robe is now presented to the "gypsy" who has performed the most Broadway musicals on a chorus contract. Along the way, the robe is decorated, painted, patched, stitched, and signed by everyone in the show, becoming a fanciful patchwork for an entire Broadway season.
Recognizing their cultural and historic value, Gypsy Robes can now be viewed at two of Equity's Offices. The National Headquarters in New York now houses two of the historic Robes. The second floor Audition Center's newly designed case displays the Robe from the 2006-2007 season, which was dedicated by the ACCA to the memory of Patrick Quinn. The 2007-2008 Robe, dedicated to Broadway veteran Adrian Bailey, can be viewed on the fourteenth floor Council lobby.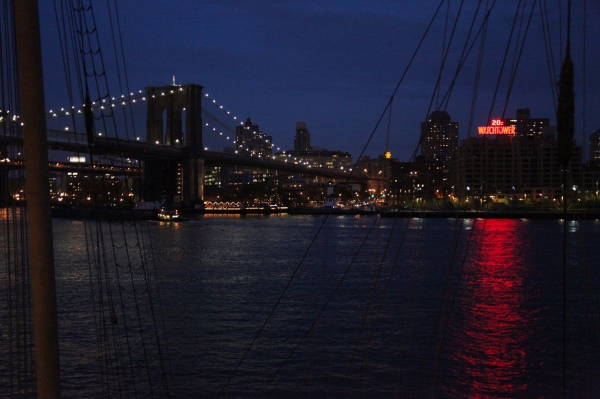 The Evening Atmosphere at South Street Seaport

Melissa Robinette (ACCA)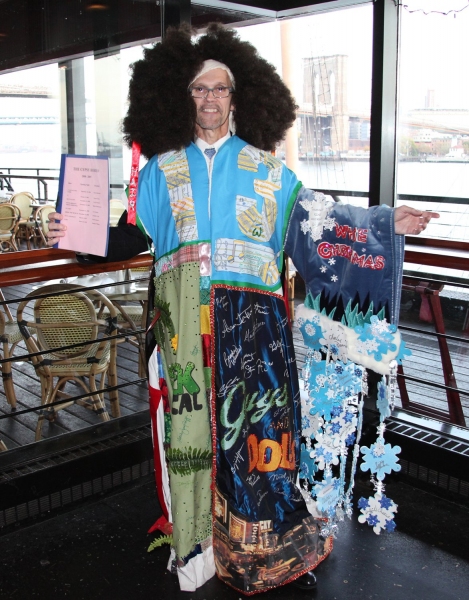 Frank Stancati (Staff)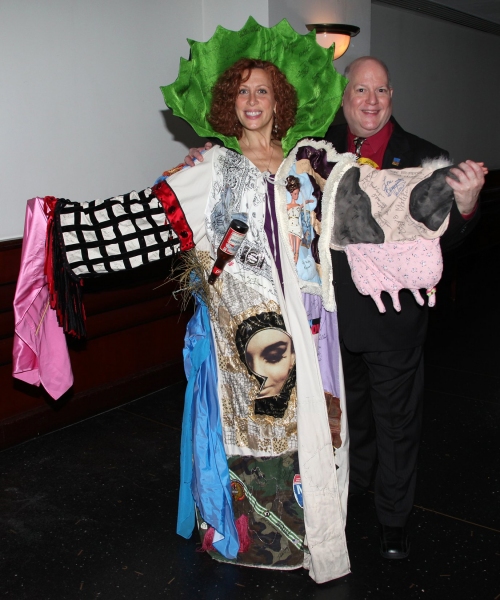 Joanne Borts (ACCA) & David Westphal (Staff)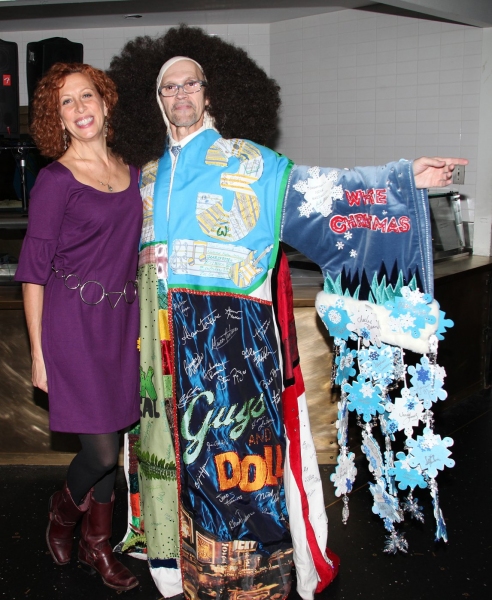 Joanne Borts (ACCA) & Frank Stancati (Staff)

David Lotz (Staff), James Dybas (Gypsy Robe Winner-PACIFIC OVERTURES-1976, THE SCARLET PIMPERNEL-1997), Joanne Borts (ACCA) & David Westphal (Staff)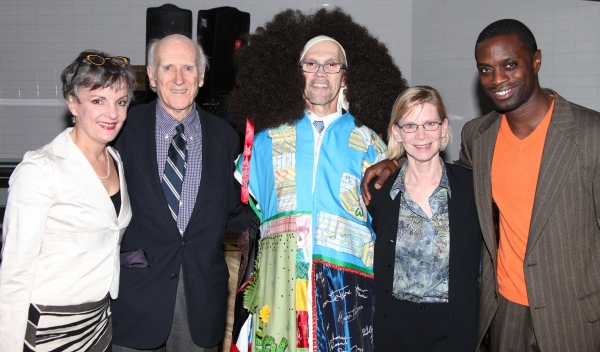 Jennifer Smith (Gypsy Robe Winner-ONCE UPON A MATTRESS-1996, HIGH SOCIETY-1998, THE PRODUCERS-2001), Richard Korthaze (Gypsy Robe Winner- HOW TO SUCCEED...-1961), Carol Estey (Staff), Adesola Osakalumi (Gypsy Robe Winner-FELA-2010)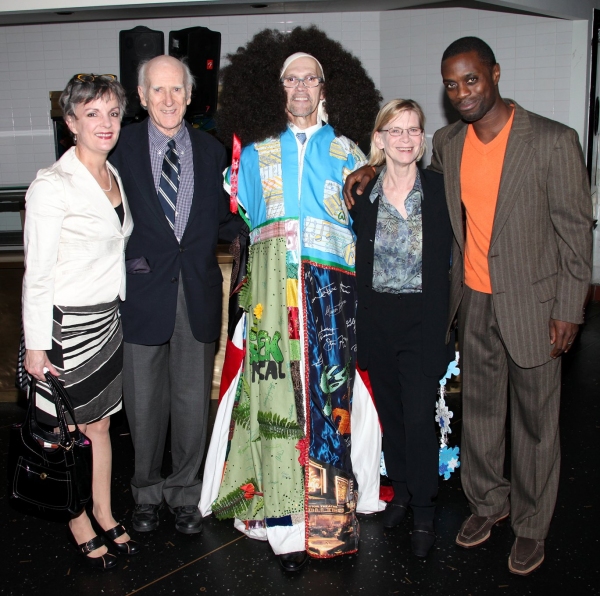 Jennifer Smith (Gypsy Robe Winner-ONCE UPON A MATTRESS-1996, HIGH SOCIETY-1998, THE PRODUCERS-2001), Richard Korthaze (Gypsy Robe Winner- HOW TO SUCCEED...-1961), Carol Estey (Staff), Adesola Osakalumi (Gypsy Robe Winner-FELA-2010)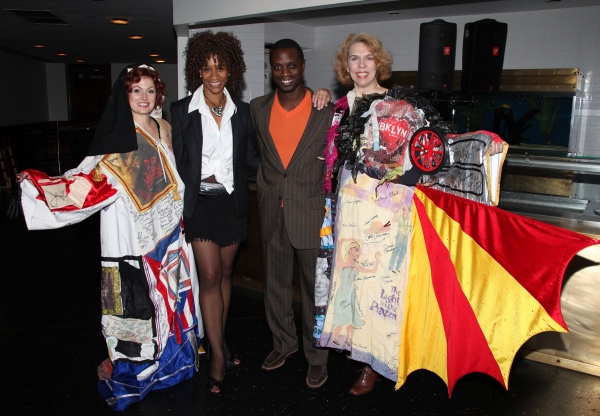 Melissa Robinett (ACCA), Judine Somerville (Gypsy Robe Winner-HAIRSPRAY), Adesola Osakalumi (Gypsy Robe Winner-FELA-2001) & Kristine Nevins (ACCA)

Carmen Ruby Floyd (Gypsy Robe Winner-AVENUE Q-2003), Joanne Borts (Staff) & Erin Quill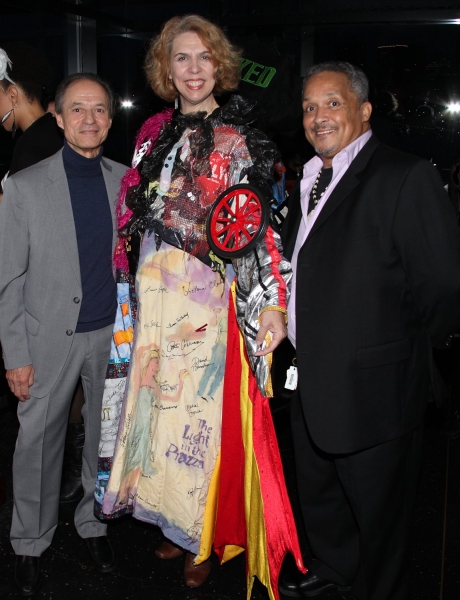 James Dybas (Gypsy Robe Winner-PACIFIC OVERTURES-1976, THE SCARLET PIMPERNEL-1997) & Joanne Borts (Staff) & Martial Roumain (THE WIZ-1984)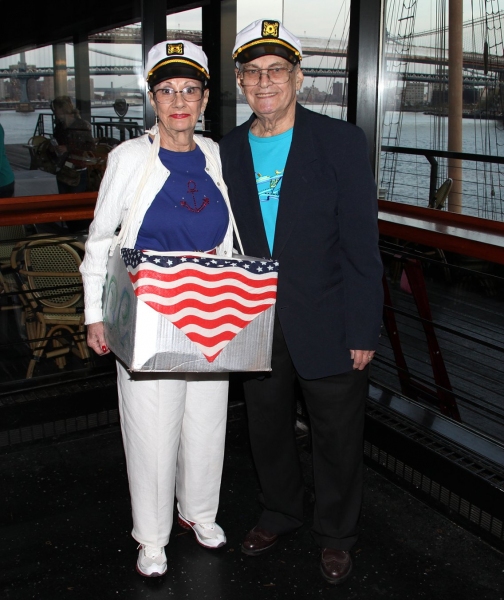 Barbara Newman (Gypsy Robe Winner SMILE - 1986) & husband Billy Brown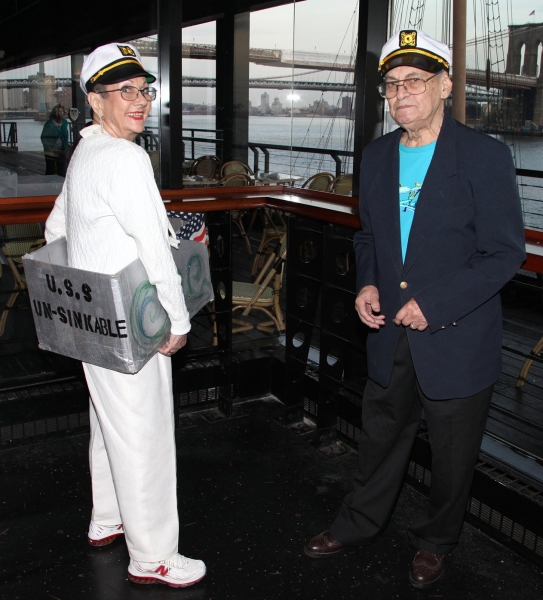 Barbara Newman (Gypsy Robe Winner SMILE - 1986) & husband Billy Brown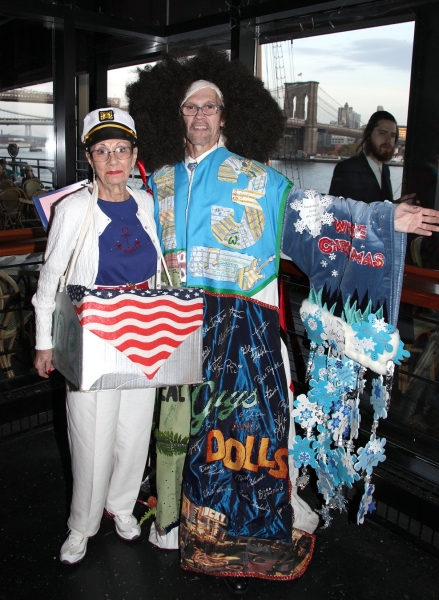 Barbara Newman (Gypsy Robe Winner SMILE - 1986) & Frank Stancati (Staff)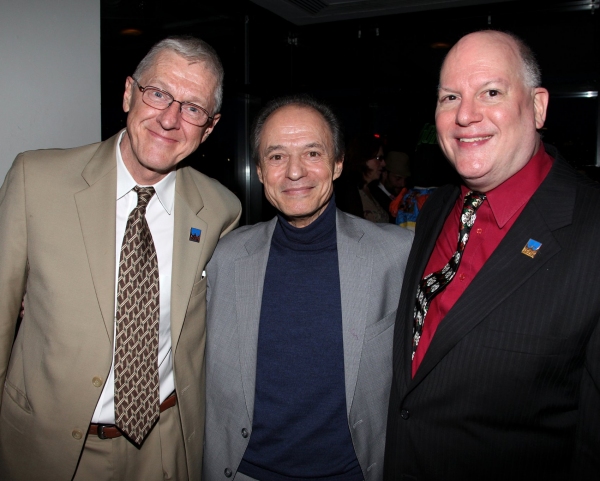 David Lotz (Staff), James Dybas (Gypsy Robe Winner) , David Westphal (Staff)

James Dybas (Gypsy Robe Winner-PACIFIC OVERTURES-1976, THE SCARLET PIMPERNEL-1997) & Joanne Borts (Staff)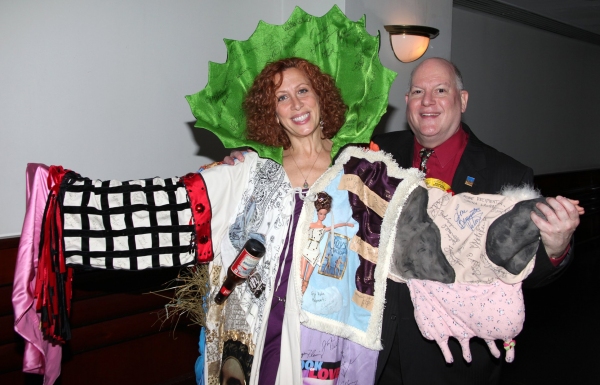 Joanne Borts (ACCA) & David Westphal (Staff)

Nick Wyman (AEA President), Rebecca Kim Jordan (AEA Second V.P.,chair of ACCA), Melissa Robinette (ACCA) & Carol Waaser (AEA Acting E.D.)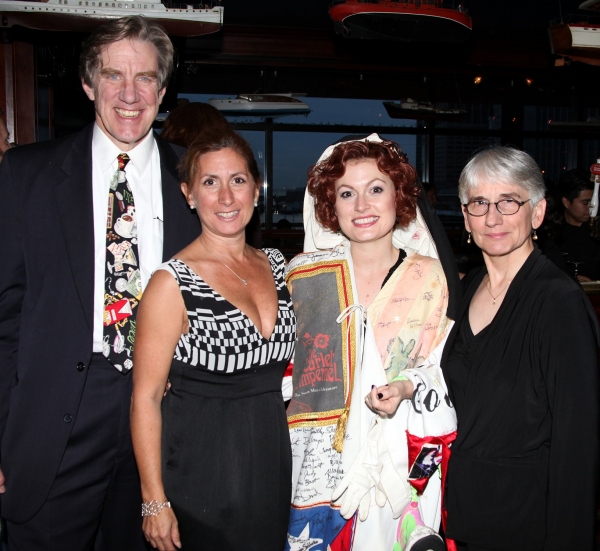 Nick Wyman (AEA President), Rebecca Kim Jordan (AEA Second V.P.,chair of ACCA), Melissa Robinette (ACCA) & Carol Waaser (AEA Acting E.D.)

Tommar Wilson (Gypsy Robe Winner - HAIR - 2009), Nikki Renee Daniels (Gypsy Robe Winner - LES MIZ - 2006), Nick Wyman (AEA President) & Pi Douglass (Gypsy Robe Winner - JESUS CHRIST SUPERSTAR-1971, THE SELLING OF THE PRESIDENT - 1972, THE WIZ - 1975)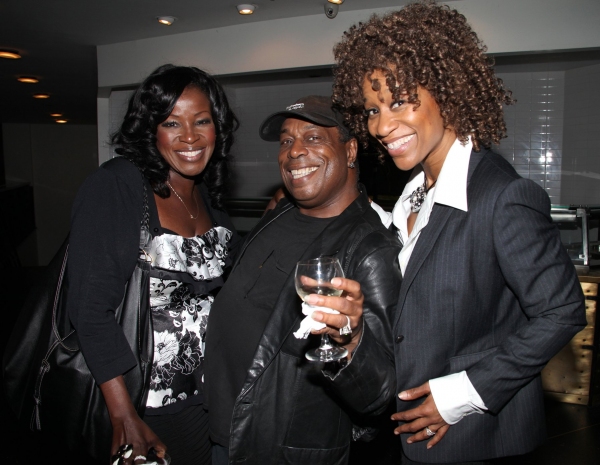 Sharon Wilkins, Pi Douglass (Gypsy Robe Winner- THE WIZ-1975), & Judine Somerville (Gypsy Robe Winner-HAIRSPRAY-2002)

Frank Stancati (Staff), Rebecca Kim Jordan (AEA 2nd V.P. Chair, ACCA) & Kristine Nevins (ACCA)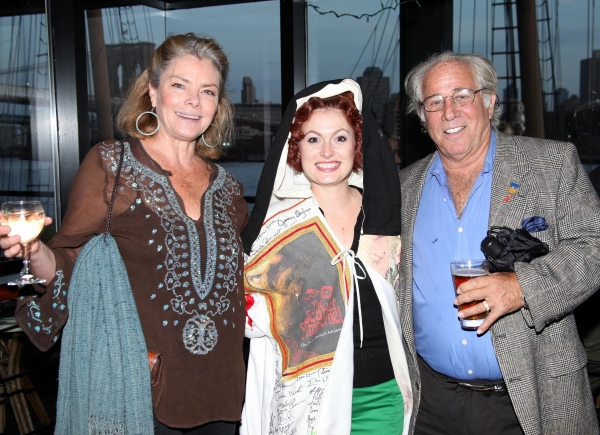 Denise Pence (Guest), Melissa Robinette (ACCA) & Steven Boockvor (Gypsy Robe Winner - "THE FIRST" - 1981)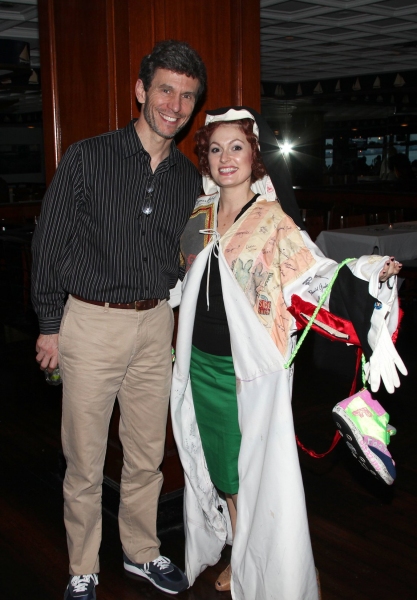 Robin Haynes (Gypsy Winner-BLOOD BROTHERS) & Melissa Robinette (ACCA)

Carmen Ruby Floyd (Gypsy Robe Winner-AVENUE Q-2003),Adesola Osakaluma (Gypsy Robe Winner- FELA-2010), Loretta Abbott (Gypsy Robe Winner-PURLIE-1970) & Judine Somerville (Gypsy Robe Winner-HAIRSPRAY-2002)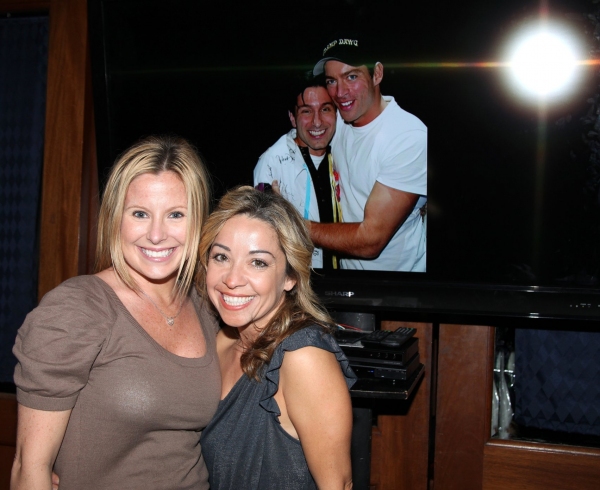 Michelle Kittrell (Gypsy Robe Winner-URBAN COWBOY-2003, ALL SHOOK UP-2005, LEGALLY BLONDE-2007) & Jennifer Cody (Gypsy Robe Winner-URINETOWN-2001, SHREK-2008)

Michelle Kittrell (Gypsy Robe Winner-URBAN COWBOY-2003, ALL SHOOK UP-2005, LEGALLY BLONDE-2007) & Jennifer Cody (Gypsy Robe Winner-URINETOWN-2001, SHREK-2008)

The Gypsy Robe Winners - Alumini Group shot

The Evening Atmosphere at South Street Seaport