NYCDA Foundation's Destiny Rising Event Returns To The Joyce With A Spectacular Evening Of Dance Performance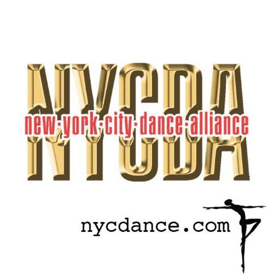 The New York City Dance Alliance Foundation (NYCDAF) returns to The Joyce Theater, March 12, 2018 with Destiny Rising, a yearly fundraising performance benefiting it's college scholarship program. A forward-thinking charity committed to shaping the future lives and training of young dancers, NYCDAF presents a lustrous line-up of dance makers and guest performances-Andy Pellick, BalletNext, led by prima ballerina Michele Wiles, Mark Stuart Dance Theatre, The Chase Brock Experience, and more. Former NYCB principal dancer and TONY nominee, Robert Fairchild will be on hand to present a number of college scholarships in the spirit of the evening's program.
NYCDAF curates the yearly Destiny Rising benefit event to celebrate the organization's mission to inspire, cultivate and provide opportunities for young dancers to continue their training with top university and conservatory programs across the nation. As such, NYCDAF has invited University of Hartford's Hartt Dance and Point Park University's dance company to present works during the program. Also invited to take the stage is Scottsdale Arizona's Plumb Performing Arts, who raised $15,000 towards NYCDAF's scholarship program in 2017.
"Destiny Rising is simply an honest and earnest display of our mission at work," remarks Joe Lanteri, Founder and Executive Director, New York City Dance Alliance Foundation. "As we honor education, talent and commitment to setting goals and working towards achieving them, this program is proof that our investment in the younger generation is truly a bridge to our future."
A post-performance talk back, with some of the evening's guest artists and choreographers, provides audience members the opportunity to discuss the importance of training and education, and the trajectory of a dancer's career and goals.
Since the it's inception in 2010, over 200 talented teenagers have shared in $2 million awarded directly from the Foundation. Awardees can attend the colleges of their choice, providing top dancers in the nation with opportunities to pursue secondary education. Awardees are represented in over 40 prestigious college and conservatory programs.
All proceeds from the 8th annual benefit will go towards advocating education and offering scholarships for secondary and college training.
Destiny Rising will take place for one night only, Monday, March 12, 2018 at 7:30 p.m. Premium seating VIP tickets start at $100 and include an after-party reception at Lasagna Restaurant. Orchestra seating is available for $45, Loge, $25. A post performance talk back with the artists is open to all ticket holders.
All tickets are on sale at http://bit.ly/DestinyRising
The Joyce Theater is located in Manhattan's Chelsea neighborhood at 175 Eighth Avenue and is accessible via the A, C, E, L and 1 trains.
New York City Dance Alliance Foundation (NYCDAF) was founded in 2010 by Joe Lanteri as a 501(c)(3). NYCDAF is committed to broadening performing arts awareness while advocating education and high standards of excellence in dance. NYCDAF is dedicated to investing in the next generation of professional performers by offering scholarships for secondary and college education-awardees can attend the college of conservatory of their choice. Since its inception the foundation has awarded $2 million dollars in college scholarships to over 200 aspiring dancers across more than 40 programs.