MATILDA's Sophia Gennusa Books Recurring Role on New NBC Pilot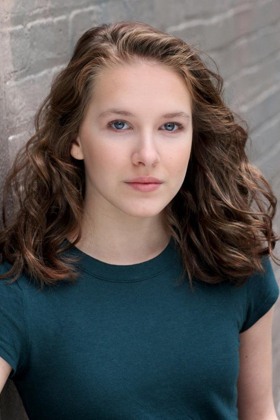 Even if you're little, you can do a lot indeed!!
Proving that popular MATILDA mantra to be true,
Sophia Gennusa
, one of the original breakout stars of the 2013 Broadway blockbuster, has booked a recurring role on the new NBC investigative thriller pilot, THE ENEMY WITHIN. The potential series, from GOTHAM's Ken Woodruff, Universal TV, and NBC's Vernon Sanders, centers around former CIA agent Erica Wolfe (
Jennifer Carpenter
), a wanted woman and notorious traitor, who's dragged out of a federal supermax prison to stop one of the most dangerous acts of espionage threatening the United States. Should the pilot get picked up to series, Gennusa will play Hannah, Wolfe's daughter, a precocious 14-year-old who, in spite of the craziness that comes with Mom's CIA job, maintains a warm, easy relationship with her mother... unaware that she's watching her throughout her day at high school. For her acclaimed performance as the titular bookworm, Gennusa received Tony Honors and a Grammy nomination, the latter for her work on the show's original cast album. A frequent performer in cabarets and benefits throughout New York City, she's also appeared onstage in Broadway's DOCTOR ZHIVAGO, and onscreen in CBS' LIMITLESS (as a young
Jennifer Carpenter
, no less!) and HBO's LAST WEEK TONIGHT WITH
John Oliver
. Additionally, she can currently be heard on
Sesame Street
, among the voices who sing the show's new theme song. Gennusa is represented by CESD and Mara Entertainment.
Photo Credit: Nathan Yungerberg
Matt Smith is a writer and theatre enthusiast based in New York. For more information or further inquiry, including additional writing samples, please visit mattsmiththeatre.com.
Related Articles

Matt Smith is a writer and theatre enthusiast based in New York. For more information, including additional writing samples, he encourages you to visit www.mattsmiththeatre.com. (read more...)