Click Here for More Articles on LIZA MINNELLI
Liza Minnelli Saves the Day at Michael Feinstein Concert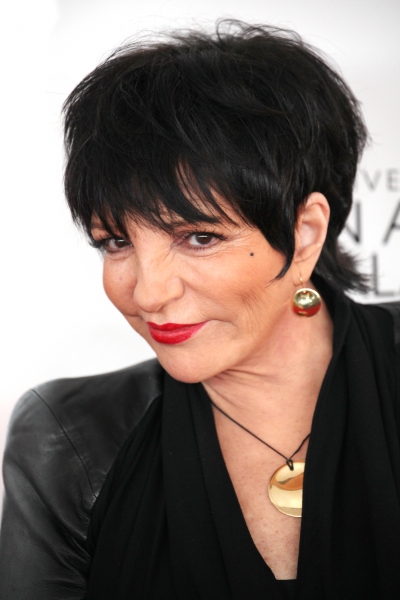 Michael Feinstein found himself in a troublesome situation during his concert at the Pasadena Pops at LA County Arboretum and Botanic Garden Saturday evening. Lucky for him, his good pal Liza Minnelli was in the wings, ready to save the day!
According to Page Six of the New York Post, Feinstein was in the middle of conducting the concert which featured a set list of Cole Porter tunes, when his baton "went to pieces." With no other alternative, the maestro was forced to improvise, starting the number over and using his finger to lead the orchestra.
Following the piece, Feinstein was relieved to see who he thought was a stagehand approaching him with a new implement, but to his great surprise, he realized it was Ms. Minneli herself who arrived with baton in hand. Following "rapturous applause" from the audience, the Tony winner joked, "I was in the neighborhood and thought you might need this!"
Feinstein later took to Facebook to thank his friend, posting:
A Tony and Oscar winning Broadway, film and TV star, Liza Minnelli has appeared on Broadway in Flora, The Red Menace -- for which she won the 1965 Tony Award for Best Actress in a Musical -- Liza, Chicago, The Act (another Tony win in 1978), The Rink, Victor / Victoria, Minnelli on Minnelli and Liza's at the Palace. She also received a special Tony Award in 1978 She has appeared as herself on TV in Smash, The Voice UK, So You Think You Can Dance, The Apprentice and more, and she is also known for her portrayal of Lucille Austero in the now-Netflix-based comedy series Arrested Development.
Photo Credit: Walter McBride / WM Photos