Legendary Ben Vereen Brings Special Concert and Dinner to The Cutting Room 12/1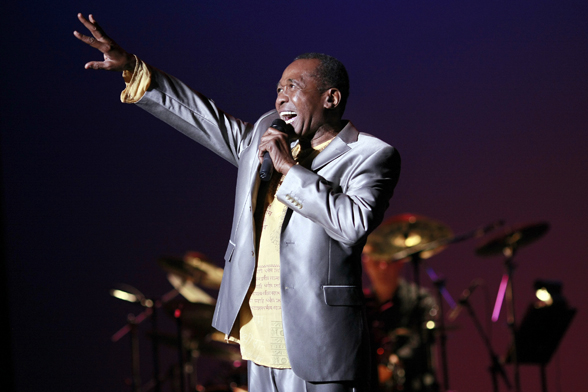 Join us at The Cutting Room for a special concert and dinner on December 1 with legendary Tony Award-winning actor Ben Vereen.
"Steppin' Out with Ben Vereen" is a showstopping evening of song and dance mixed with stories of his life, seasoned with insight and humor. He performs signature numbers such as: 'Magic To Do' from Pippin 'Wait For It' from Hamilton, 'Defying Gravity' from Wicked, 'Hair,' 'Jesus Christ Superstar,' Elton John's 'Your Song' and Bob Marley's 'Get Up, Stand Up,' including a tribute to Sammy Davis Jr. and Frank Sinatra. The evening will leave you inspired...
In addition to his award-winning turn in Pippin, Vereen's Broadway career is studded with starring roles in Chicago, Fosse, Jesus Christ Superstar, Wicked, Hair, I'm Not Rappaport, Jelly's Last Jam, Sweet Charity, Chicago, A Christmas Carol To name a few. He has appeared in many feature films, co-starring with Chris Rock in Top Five, Richard Gere in Time Out of Mind, and Laverne Cox in The Rocky Horror Picture Show. Vereen also appeared in Funny Lady, All That Jazz, Idlewild, Why Do Fools Fall in Love, and others.
His memorable television roles include Chicken George in "ROOTS" and Louis Armstrong in "Louis Armstrong - Chicago Style." He has also made guest appearances on "Hot In Cleveland," "How I Met Your Mother," "Grey's Anatomy," "NCIS," and "Law and Order: Criminal Intent."
Ben can currently be seen in season 1 and 2 of Amazon's hit TV series SNEAKY PETE. He recently guest starred on both the new MAGNUM P.I. on CBS, and is recurring on STAR on FOX.
Purchase tickets to see Ben Vereen at The Cutting Room here: https://tickets.thecuttingroomnyc.com/event/1776891