Kirk Douglas Dies at 103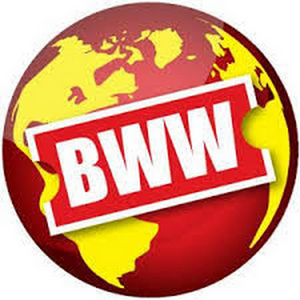 BroadwayWorld is saddened to report on the passing of the legendary Kirk Douglas, who died today at age 103.
The actor is survived by his wife, Anne Buydens, and three children - including actor Michael Douglas.
Douglas is known for roles in films like "Spartacus," "Town Without Pity," "Ace in the Hole," "The Vikings," and "20,000 Leagues Under the Sea." His most recent role was in the TV movie "Empire State Building Murders" in 2008.
He also starred on Broadway, playing McMurphy in "One Flew Over the Cuckoo's Next" in 1963. Other stage roles include work in "Woman Bites Dog," "The Wind is Ninety," "Alice in Arms," "Kiss and Tell," and "The Three Sisters."
Douglas was nominated for three Academy Awards and took home an Oscar for Lifetime Achievement. He is No. 17 on the American Film Institute's list of the greatest male screen legends of classic Hollywood cinema.
Hollywood colleagues and friends share their reactions to the star's passing below:
Kirk Douglas was a beautiful actor, a force and presence on the screen. A Kirk Douglas film was always worth our attention and so much more. We don't have a present day personality who even comes close. My best wishes to his family. They can be beautifully proud. In sincere appreciation and respect of his career and life.
- Academy Award winner, George Chakiris
A giant has fallen. He left us a legacy of extraordinary performances. He walked a path of glory indeed.
- Loretta Swit (M.A.S.H.)
The iconicÂactor and his beautiful wife, Anne, founded the Anne Douglas Center in downtown Los Angeles for homeless women to get off the street, rehabilitate their lives and find employment. I was part of the Celebrity Action Council with Linda Gray, Donna Mills, Mary Frann and Diahanne Carroll. Mr. and Mrs. Douglas were there for every event, inspiring us all with his signature class and generosity.
- Joan Van Ark (Knots Landing)
Kirk Douglas is probably the last of the great super stars to pass at 103 - He had an incredible life that ranks up there with the greats. He made some extraordinary movies. My personal favorite was "A Lust For Life" playing Vincent Van Gosh.
- Rich Little (Impersonator/Actor/Author)
"Im Spartacus," is one of the most powerful and important moments in film history. Not only was Kirk Douglas' sense of justice reflected in the movie itself, but in his billing of Dalton Trumbo as screenwriter after Trumbo had been blacklisted. A brilliant actor and producer, his impact on film will last for generations to come.
-Ilene Graff (TV/Broadway/Grammy Nominee)
Kirk Douglas left all of us women tongue-tied and starstruck. Ever since I was a young girl I admired his talent. I was definitely a fan. My heart goes out to his family. What an amazing life and extraordinary career he had. A true Hollywood star in every sense
-Dawn Wells (Gilligan's Island)
When I was a teenager I was in the audience for An Evening with Mel Blanc at Pepperdine in Malibu, which was introduced by Mr. Kirk Douglas. After the show I introduced myself to Mr. Douglas and told him I wanted to one day voice Porky Pig. He winked at me and said, "My neighbor Mel Blanc is Porky Pig. Those are pretty big hoofs to fill. But I wish ya luck, kid." Several years later I met him at a charity function. I introduced myself as a voice actor. Before I could remind him of where we first met he said, "Hey, did ya fill those hoofs?" I was amazed at his memory, and his charm. And I am so grateful for his contribution to this industry.
-Bob Bergen (Voice of Porky Pig)
"Growing up and watching the movies of my rather famous aunt, Barbara Rush, I was privileged to be exposed to so many of the films of Kurt Douglas. The cleft chin and that crooked smile made it a very difficult choice while watching him alongside pal Burt Lancaster, to know exactly where to place my schoolgirl crush. He was an icon, a legend and fortunately we still get to have him with us for the rest of our lives. Spartacus, you are now free."
-Carolyn Hennesy (GH/Jessie/True Blood)
Kirk Douglas is an inspiration that will continue for future generations.
-Anson Williams (Happy Days)
"Kirk Douglas was a great movie star who courageously helped break the 1950s black list."
- Barry Livingston (My Three Sons)
It is with great sadness and respect that I reflect upon the passing of Kirk Douglas. When we worked together on the feature film EDDIE MACON's RUN, it was a joyful and humbling experience to see Kirk, already the icon of icons for decades, come bounding onto the set each day brimming over with enthusiasm and energy. He set a fine example for everyone from cast to crew to execs. I have a lovely note he sent me just a couple of months ago on my office wall visible as I write this that I will always treasure. Bon Voyage, Kirk, you are a true mensch. My deepest condolences to Anne, Michael and the rest of the family.
- Kirk Douglas Co-Star, Lee Purcell