Industry Interview: The New Kids on the Block- Meet the Minds Behind Broadway's Newest Advertising Agency, RPM
August 2017 marked the official launch of RPM, a new full-service entertainment advertising and marketing agency dedicated to Broadway and other live entertainment arts & culture clients.
RPM offers a fully integrated array of services that includes media strategy and planning, creative development and execution, marketing research and data analysis, sales and ticketing strategy, social media marketing, and sponsorships and promotions. Making waves around the industry, the company has also introduced a commission-free billing model and has invested in a suite of state of the art research and analytics tools to guide strategy and decision making.
The company opened with a roster of clients that includes the Broadway and Touring productions of Chicago, Hamilton and Waitress as well as American Ballet Theatre and Second Stage Theater.
Below, Managing Partners Nick Pramik, Pete Milano and Ilene Rosen give us the scoop on all the happenings at RPM...
---
What made you want to start your own agency?
Ilene: Well, this has always been a dream of Pete's to start an ad agency.
Pete: Yeah, a long time. I started a company back in 2008 and that taught me a lot about building a business. It was secretly just a ploy to start an ad agency and that took nine years!
Ilene: For me, and our other partner Nick, we spent a lot of time over the last five years listening to clients and general managers who have had their share of frustrations in the industry. We really wanted to create something to address these concerns. We just thought there was a way to do something different in the agency space. We had a vision for really having clients feel like we were in the boat with them- that it was a true partnership. So, we had some ideas around how to create a new agency model to address that... and that's what we built.
Is that something you were actively thinking about while you were working at another agency?
Ilene: My entire time at SpotCo was dealing with change... phasing out the founders there and helping to move the company forward. There were always changes we wanted to continue to see happen and in the end it just made more sense to just do that on our own.
Pete: I don't think any of us would've done this together if it wasn't different. None of us wanted to come together to do the same thing. Every day we work on doing that. It's not easy and we don't always succeed but we're trying.
Ilene: I think for us, for Pete and Nick and I, we have so much fun working together. We laugh way more than we do anything else together. As anyone knows that works in this business, we're all working way too hard and spending too many hours away from our dogs, our cats, our loved ones, our families. We just knew we would have an amazing time working together. But, we all have very similar philosophies about how we want to be working with clients, and just how we think a business should be run. That was something that really excited all of us.
Nick: Ilene touched on this a little bit earlier, but I want to expand a bit on something. . . For me, this business, and these services we provide, begin first and foremost with one person: Our client, the producer. One thing I have learned from the many years of working in this business is this: If we are servicing the client to the very best of our ability - If we are working hard every day for our shows' best chance of success, then everything else falls into place - Employees take pride in their work, clients are satisfied, and we all come together knowing that we are in the ring together, fighting for every ticket sale. We take this work to our pillows at night, and we all sleep better knowing we did everything we could do to ensure our clients' success.
How did you all first meet each other?
Ilene: Pete and I go way back to 2003, when we were first working together at SpotCo. Pete was an intern and I was an account manager. We became great friends through an awesome working relationship together and then we did a lot of cool things together with Avenue Q in Vegas, launching it out there. I'm the connector for Pete and Nick, because they never actually got to work together.
Pete left in 2009 to start Creative Goods and Nick came to SpotCo in 2010, and we had a pretty immediate working chemistry. We just loved working together, so when we started dreaming up this idea, Nick and I always knew that we wanted to continue working together. Nick and I really know how to run the day to day work inside and out. What we don't know is how to start a business and make sure we don't run out of money, and that's what [Pete] knows.
Pete: I've been out of the agency business for nine years, so the amount of stuff that has changed in that period of time is shocking. For me this is like a learning experience in that way too. But, the good news is that I'm not involved in the strategy of the day to day. That's what they do and they do it so well. My job is to support them and to support the clients, but in an auxiliary type of role. I'm more behind the scenes and I couldn't be prouder of the work we've already done...and it's only been five months!
Nick: Everything Pete and Ilene say is true. One detail that they are leaving out is that for years before meeting Pete, I was told by producers, General Mangers, and colleagues, that I reminded them of Pete and vice versa. One theatre owner even told me that I am the "gay Pete Milano." I like calling Pete the "straight Nick Pramik." As for Ilene...while running the risk of sounding cliché, Ilene is the yin to my yang. We agree on almost everything yet we couldn't be more different in terms of temperament, work styles, and personality traits. Where we are totally aligned and similar, is that we recognize each other's strengths and weaknesses and make sure that we balance those out for each other as much as humanly possible.
I love who Pete and Ilene are as people - they are amazing leaders at work but they also lead incredibly fulfilled lives outside of this business. Ilene is a bad ass power mom to two young kids and has the coolest, most supportive husband. Pete is about to become a first time dad and has an amazing, talented wife. I do not take it for granted that I get to be partners with two of the most solid, well-rounded, people in this business.
Who have you signed with already in the past five months?
Ilene: We are working with Hamilton, Chicago, Waitress, The Cher Show, American Ballet Theatre, Second Stage Theatre, we were just awarded a creative project with Blue Man Group, and the business is growing.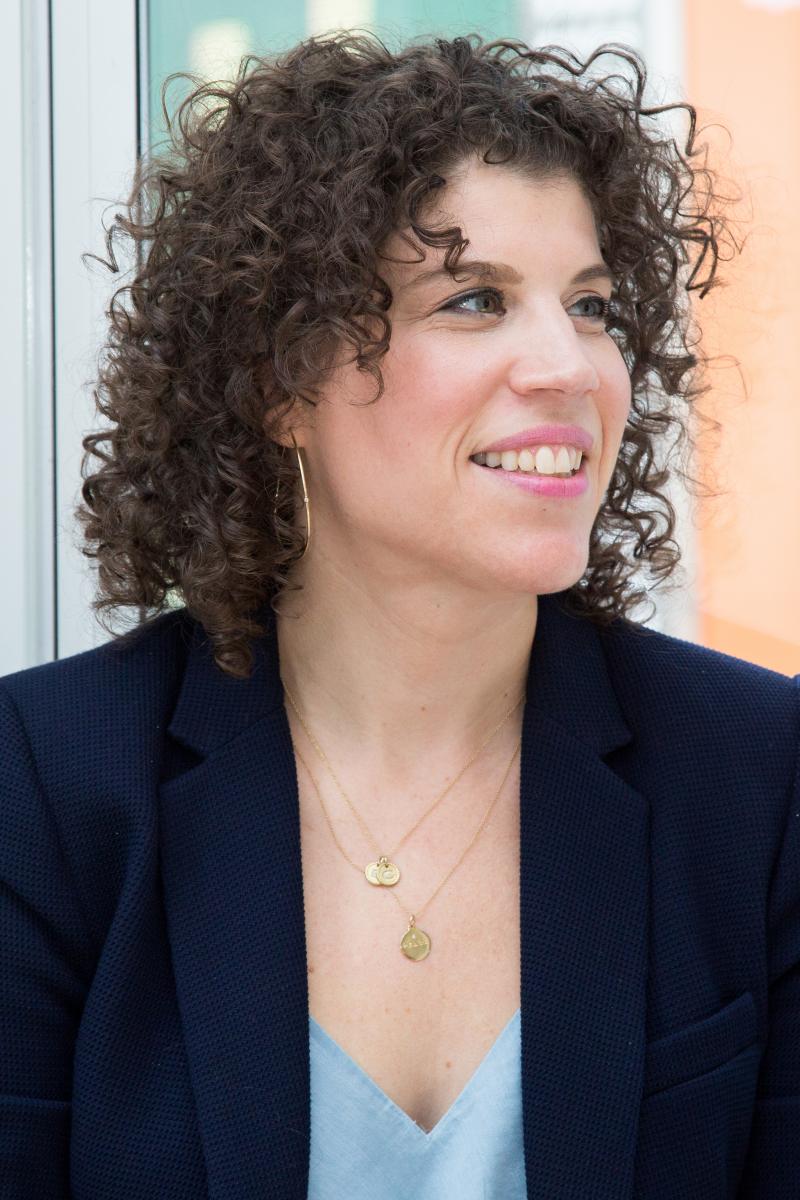 What makes you guys different than the other agencies out there?
Ilene: There's a couple key things that we very purposely try to do differently. Our mission is for clients to always feel that we are fighting for their best possible chance for success. The end goal is for them to really feel like we're their partners in the boat with them. That's been something that we've heard - clients have started to feel like agencies are more of a resource and less of a partner. Everything we're doing is trying to achieve those goals.
The first thing that we're doing differently is transparency in our billing. We have moved away from commissions and markups and we are charging on a retainer model. What that allows for is when a client or general manager gets our bills, it's very easy and clear to see what's a media cost, what's a hard cost for them, what's a hard cost for the agency, what's the revenue to us. We thought it was really important that we built transparency into how we were doing things. It's not that I think the other agencies aren't trying to be transparent - of course they are - but the construct by which they are charging doesn't allow for that kind of transparency very easily.
Another way that we're different is in the way that our organization is structured. We wanted to create an intimate working experience for our clients. We didn't want them to have to walk into an advertising or marketing meeting and have 30 people in the room. We wanted to figure out a way to create a more integrated and efficient structure, so we will never have verticals here for marketing and partnership, social, digital, there will never be teams defined by the types of work people are doing. Teams will be defined by a group of people that work on a show together.
Pete: It's interesting too, Ilene touched on the billing model, which she was the mastermind behind, but I execute. I spent the last nine years building the other business and the way that we are approaching the billing through transparency is not just; usually finance runs in its own little pod outside of business. Here, we're integrating finance in with the team. Since I come from an accounts background and understand how that all works, I want that department to understand that as well. We have a go-between between accounts and finance that speaks directly with the client, and it just creates clarity that I don't think was ever there before.
Ilene: We're using the Google Suite so clients have immediate access to their media plans in a way that, in the past when I worked with clients, they didn't. We can share documents with them and we're working on documents together. Simple digital software like that makes a massive difference in the client-agency relationship.
There's a couple of other things that are different too. We very purposefully chose an executive creative director with a background and passion for digital technology. Steven Tartick, prior to working with us, was the digital creative director at SpotCo. He leads a creative team internally and also very purposefully works with external art directors as well to create campaigns for our clients. It isn't just one size fits all. We can find an art director from the fashion world or from Hollywood, whatever makes the most sense for that show's strategy. Then he's really responsible for leading how that campaign executes into an advertising world that really moves and is mobile and is digital more than anything else.
If you're doing more work for somebody, does the billing increase if you're doing more work...is it based on that?
Ilene: It's a weekly retainer that scales up. The cool thing about it is that at a certain point is doesn't scale up exponentially, so there's a certain point where we say, yes we're doing more work, yes we're spending more money. Then there's a certain point where we say we think there's been a saturation point in how much more work we're doing, so when a client is spending a lot of meaningful money, chasing a Tony award, chasing sales, there are savings with us, which we liked. It goes back to that place of us wanting them to feel like we're in the boat with them.
You mentioned a few of the other agencies. Was there any trepidation about entering? Is the market big enough for 5 agencies?
Ilene: Time will tell. We just have such unwavering conviction in our vision and what we want to do. As we started to talk to people in the business about this idea there was such a tremendous and immediate support for the idea that it just bolstered our courage to do it. In the end, I hope there's enough business for everyone. Some of the agencies are working outside of Broadway and getting clients outside of Broadway, which is great. I think there is a business model and room for all of us.
Nick: I totally agree with Ilene. But to answer you bluntly - there was not really any trepidation. We all believed a change needed to be made to this side of the industry, and we all wanted to be a part of that change.
Are you interested in going outside of the Broadway world as well?
Ilene: Yeah! We are very passionate and feel strongly about any live experience, anything that someone experiences in person. We love Broadway, we will always care about Broadway, we will always have Broadway clients, but also working with institutions... I was the marketing director at The Public Theatre and I've done consulting work with American Ballet Theatre. I started at a non-profit theatre company, so we love the idea of working with institutions.
Pete: We want it to be the right fit too. There is a point where I think we need to be smart about our business. We can only worry about what we choose to do and how we run our business. We need to make the right decisions to operate efficiently.
Ilene: I've heard over the years a lot of clients say "oh I think this show is really right for that shop," and the days of, back in the late 90s and early 2000s, that was a time when clients were particularly loyal to one shop or another, and some of that still exists. But, there are a lot of producers who really like finding the right agency that's the right fit for the right show. Having started this venture, I support that idea now. I think it makes a lot of sense and I think there will be clients that we make a lot of sense for and clients that we don't.
It feels like a lot of people have bounced around between agencies on the staff end more in the past few years than prior to that. How are you keeping them engaged and excited, to make this a place that they want to stay at?
Ilene: First of all, I'm very passionate about this subject in particular. I love developing talent, it's one of my favorite things to do, to work with people and to see them grow in their career. I want team members to grow their careers with me when I invest in someone, but I also support them growing their careers wherever they want to grow them. Our business, when we take young people under our wings, or we hire them, we are giving them a specific set of skills for a specific business. I want to support them being happy and developing their careers wherever they want to do that. I'm very public about that with my staff, so saying that to them and having them feel like we want you here, we want to invest in you, we want to invest in your career, whether that's here or somewhere else. That's sort of immediate employment contract, if you will. The contract is: "Invest in us, we'll invest in you, and we'll support you in whatever you want."
Pete: This job should be fun. One of the main draws of the arts is not financial stability. A lot of kids come into the arts because they have a dream. They might start as an actor or whatever and that doesn't work out. I was an example of that, I didn't want to be an actor. I always wanted to do marketing, but I was an intern, worked for $200 a week, and 15 years later I'm here now. Ilene worked her way up as did Nick. As founders of this company, we're examples of what those millennials now can become if they put in the work in this industry, because it's an exciting place to work. It's a lot of fun here, and you can grow a lot, and you can be successful. That's a cool feeling to have.
Ilene: I think also the team structures we have built really gives people a lot of responsibility and autonomy and very clear accountability for what their jobs are, and that's really empowering for them. I've seen that. Our staff feels incredibly empowered. There aren't layers of people above them who are dictating or directing them, that's been exciting to see.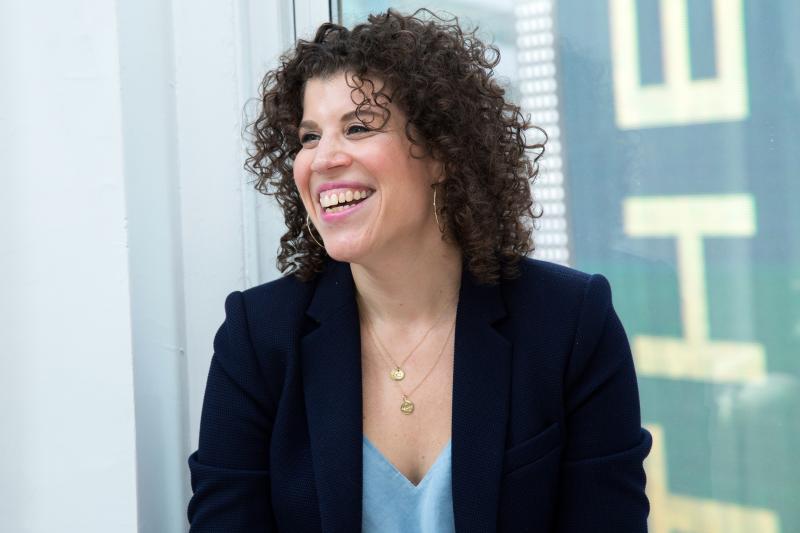 This definitely is a business where I think a lot of people started wanting to be performers, then realizing it didn't work out. When you're looking at people who maybe are just out of college studying voice or acting, and grew either quickly frustrated or quickly self-aware, how do you know that they're the right fit to enter this side of the business and make sure they are relatively stable and all that?
Ilene: 'Stable' we can sniff out pretty quickly. We can all smell crazy when we see it. What's really important to us is that there's a specific role and a specific set of personality traits that are going to thrive in that role, and there's a specific set of skills that are required for that role. Then there's a specific culture match between that person and our culture. So, for me, and us, it's just about aligning all of those things up with someone. When we interview people, we have a specific set of questions that we ask to sort of dig at those answers. What we're looking for is someone who is really passionate about learning about that specific set of skills for that job, whether they have some experience with it, or if it's an entry-level position and we can grow them. You can see passion for something when you're talking to someone and as long as they show a hunger and a passion for learning then we're happy to have them.
We also want people in those roles who want to do those jobs. I think it's great if people have past performance experience, there's a lot of skills that you develop as a performer, particularly with teamwork and collaborating and I love those skills. I love people who have past performance experience. I want to make sure that they're very passionate about wanting to be in the advertising and marketing space.
So what else are you excited about going into the new Broadway season?
Nick: Every Broadway season unfolds in its own unique and often oddball way. . . I am excited for us to be the newbie agency in our first full season. I also really like the pitch process, so while pitching is a ton of work, I am excited to show prospective clients what we are made out of and how we are different. The major life lesson I have learned in setting up this company is that you can't really plan anything. As soon as you plan for something, life has a way of shuffling it all around and making you start from scratch. I really struggled with that early on, but there is something liberating about it now. It's makes every day exciting.
Ilene: We're just hungry, in general. We're hungry and excited and exhilarated. This has been really the most thrilling thing I've ever done in my life.
Pete: Building a business is so fun. That's a huge part of it for me. Being able to do it in a space that I want to do it is great. We're lucky that we were able to come in and win some clients and stabilize ourselves early and we can really focus on building the best business possible to service our clients down the line. It's a long road and we're thrilled to have just won a pitch for an upcoming show we can't tell you about yet. The show is a while out but you have to think a year and a half, two years ahead at this point. The beauty of that is that it gives us the next nine months to really make sure everything we want to do is set up. That's a ton of work, that's a full time job on top of servicing clients. So, I'm excited about that portion of it. What excites me for the next period, is just the internal structure of what we're building and how we're going to put that forward.
Ilene: And just seeing our staff really soar. It's really exciting to see people doing what they do best and what they love to do and there's a lot of trust and respect amongst our team. It's really just genuinely fun coming to work everyday.
Last and most important question, how did you come up with the order of the initials in RPM?
Ilene: First name in, and last name out in our exploration of names.
Pete: We came up with RPM day one, and then we were like 3,000 other things, and then we were like "that works."
Ilene: You know, revolutions per minute. So, that was how.
Pete: It's a nice play on words.
Ilene: There is no PMR or MPR...
Pete: I wanted to call the company Mr. P but everyone else was against it. [Laughs]
Nick: For Mr. Pramik? I like that!
Photo Credit: Jennifer Broski