Click Here for More Articles on Moana
FIRST LISTEN - New Lin-Manuel Miranda Song 'How Far I'll Go' from Disney's MOANA!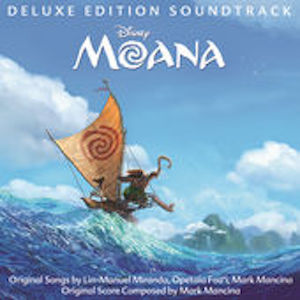 Disney has released new music from Tony Award winner and HAMILTON creator Lin-Manuel Miranda from the highly-anticipated animated film MOANA. Titled 'How Far I'll Go' and performed by Alessia Cara, the tune is one of seven original songs on the film's soundtrack, dropping November 18th.
"How Far I'll Go" will appear twice in MOANA, first performed during the film by young star Auli'i Cravalho who voices the title character, and again during the end credits, performed by Cara. Check out the song below!
MOANA sails into U.S. theaters on Nov. 23, 2016.
Three thousand years ago, the greatest sailors in the world voyaged across the vast South Pacific, discovering the many islands of Oceania. But then, for a millennium, their voyages stopped - and no one today knows why. From Walt DisneyAnimation Studios comes "Moana," a sweeping, CG-animated adventure about a spirited teenager who sails out on a daring mission to prove herself a master wayfinder and fulfill her ancestors' unfinished quest.
During her journey, Moana (voice of Auli'i Cravalho) meets the once-mighty demi-god Maui (voice of Dwayne Johnson), and together, they traverse the open ocean on an action-packed voyage, encountering enormous fiery creatures and impossible odds. Directed by the renowned filmmaking team of Ron Clements and John Musker ("The Little Mermaid," "Aladdin," "The Princess & the Frog"), and produced by Osnat Shurer ("Lifted," "One Man Band"), "Moana" sails into U.S. theaters on Nov. 23, 2016.
Related Articles