Charly Clive and Nikki MacCallum Join AS SEEN ON Podcast
AS SEEN ON is an anthology narrative podcast about tropes and literature in film, available on iTunes & Spotify.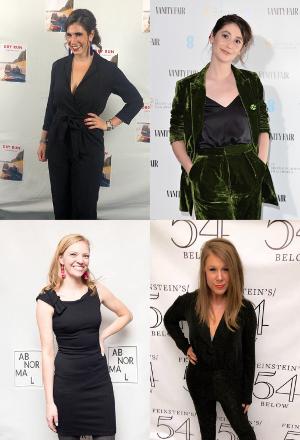 Television star Charly Clive (Pure) and Author Nikki MacCallum (Dry Run) join the cast of the Grace Day penned podcast, AS SEEN ON.
Produced by Tessa Faye Talent, AS SEEN ON is an anthology narrative podcast about tropes and literature in film, available on iTunes & Spotify. From creator Grace Day, "we want people to give stereotypes and tropes in entertainment a second-thought. While some episodes might make you cry and others will make you laugh, we hope that all of them will create a conversation, even if it starts with "I don't get it."
AS SEEN ON stars Grace Day and features the talents of Sophie Sumner, Bryan Mittelstadt, Brianna Cala, Dina Laura, David Lambert, Lizzie Kehoe, Matt Vita, James Jelkin, Sarah Faye Beard, Harrison Collmus, Chelsea Stavis, Pierce LoPachin, Alana Smith, Christy Hall, David LaMorte, Laura Cantwell, Derek Nicoletto, Haley Rice, Genvieve Johnson, Rosie Kreider, Dani Nelson, Patrick Elliott, Sam Morales, Erin Dahl, Aimee Sophie, Michael Corcoran, Sean Harrison Jones, Giuditta Lattanzi, Katie Lugo, Alexis Sims, Abby Knipp, Ricky DeRosa, Sam Franco, Sophia Grasso, Tom Berklund, Khalia Davis, Parker Drown, and Emily Best. Filmmaker Mark Duplass makes a guest cameo.
Link to podcast on iTunes: https://podcasts.apple.com/us/podcast/as-seen-on/id1512281886
Link to podcast on Spotify: https://open.spotify.com/show/2Rkm0wKOb7ae6HpYWXjsml?si=kJs8ItkHRwmU7EGP-lVqqw

Related Stories
More Hot Stories For You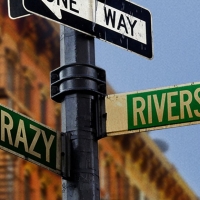 Meet the Cast of BETWEEN RIVERSIDE AND CRAZY, Beginning Previews on Broadway Tonight!

November 30, 2022

Second Stage Theater's Broadway production of Stephen Adly Guirgis' play, Between Riverside and Crazy, directed by Austin Pendleton begins previews  tonight, Wednesday, November 30th. Meet the cast here!
---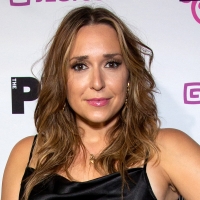 Jessica Vosk To Lead GET HAPPY: A JUDY GARLAND CENTENNIAL CELEBRATION At Carnegie Hall

November 29, 2022

On Monday, December 12 at 8:00 p.m., Carnegie Hall presents Get Happy: A Judy Garland Centennial Celebration featuring Broadway stars Jessica Vosk alongside Andy Karl. Written by Robert Cary and Jonathan Tolins, and directed by Michael Arden with Music Director Mary-Mitchell Campbell, Get Happy celebrates the life and artistry of the legendary Judy Garland.
---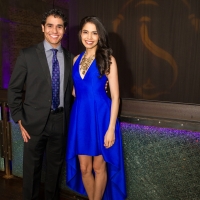 Arielle Jacobs, Adam Jacobs, Patti Murin, Mandy Gonzalez & More to Star in DISNEY ON BROADWAY Concert Series at EPCOT

November 29, 2022

The full performer line-up for Disney on Broadway at the 2023 EPCOT International Festival of the Arts has been announced!
---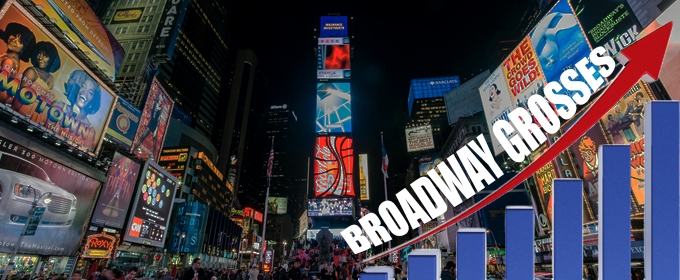 Broadway Grosses: Week Ending 11/27/22

November 29, 2022

Grosses for all the Broadway shows for the week ending 11/27/2022.
---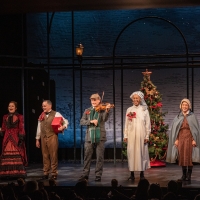 Photos: Go Inside Opening Night of A SHERLOCK CAROL at New World Stages

November 29, 2022

See photos from opening night of A SHERLOCK CAROL at New World Stages, now in a limited holiday engagement through January 1, 2023.
---