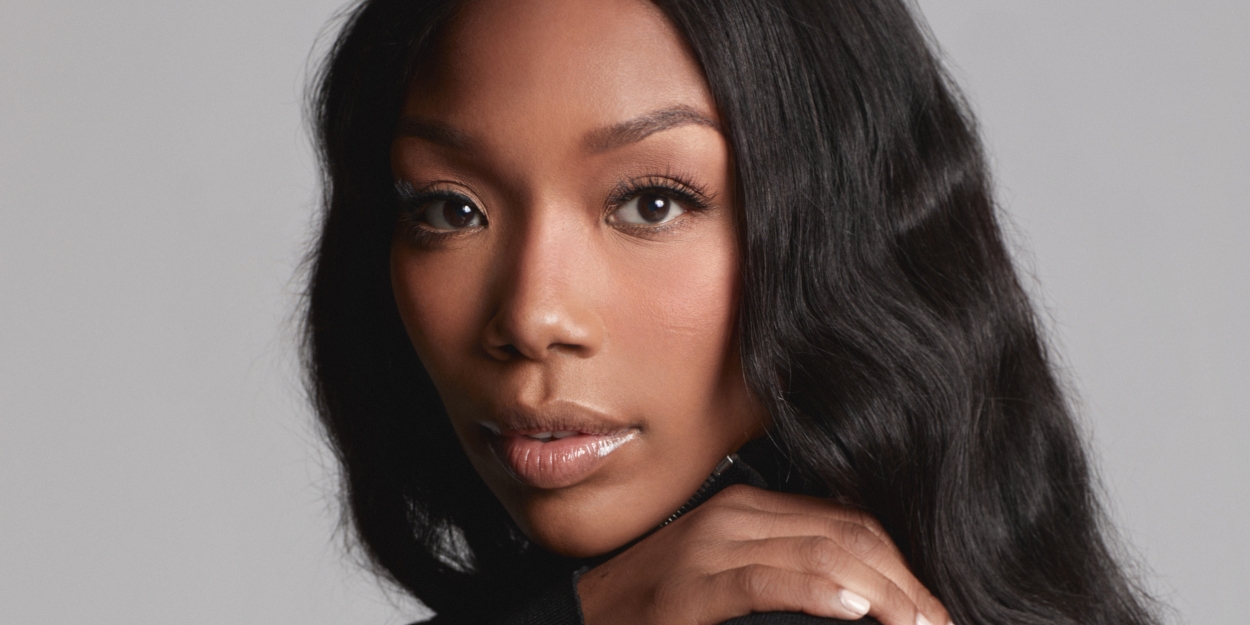 Brandy Will Play Cinderella Again in New DESCENDANTS Installment
The new film, also starring Rita Ora, is currently titled "The Pocketwatch." 
Brandy Norwood will return to the role of Cinderella, which she first played in Disney Television's iconic 1997 version of "Rodgers and Hammerstein's Cinderella," in a new installment to the Descendants musical franchise on Disney+.
The new film will also feature Morgan Dudley, who recently starred in "Jagged Little Pill" on Broadway.
Brandy will join Rita Ora for a journey to the fantastical kingdom of Auradon in the new film, which is currently titled "The Pocketwatch." Ora will portray the villainous Queen of Hearts of "Alice in Wonderland" fame.
Ora and Brandy join previously announced cast members China Anne McClain (Disney's "Descendants 2" and "Descendants 3"), Kylie Cantrall (Disney's "Gabby Duran and the Unsittables") and Dara Reneé (Disney's "High School Musical: The Musical: the Series").
Also being added to the talented cast are Malia Baker ("The Babysitter's Club"), Ruby Rose Turner (Disney's "Coop and Cami Ask the World"), and Joshua Colley ("Senior Year"). In addition, fan favorite Melanie Paxson ("Dealbreakers") will reprise her role as Fairy Godmother from the previous "Descendants" movies.
The "Descendants" movies unfurled an imaginative mythology of two new lands, idyllic Auradon and the ragtag Isle of the Lost, home to the teenage progeny of Disney's most iconic characters and notably, its most notorious villains. The bold new story of "The Pocketwatch" returns to these lands and also takes audiences through the rabbit hole to the hostile unincorporated territory of Wonderland, a magical, mysterious place made famous in "Alice in Wonderland."
The expansive new story finds polar opposites Red and Chloe crossing paths at a momentous celebration in Auradon when unexpected chaos breaks out. In order to prevent an impending coup, they must join forces to travel back in time, via a magical pocket watch created by the Mad Hatter's son, to stop an event that would lead to grave consequences.
Lauded filmmaker Jennifer Phang ("Advantageous," "Half-Life," "Foundation," "The Flight Attendant") is the director and co-executive producer of "The Pocketwatch," and the script was written by Dan Frey and Russell Sommer ("Magic: The Gathering"). Returning to the franchise is production designer Mark Hofeling ("Descendants," "Zombies," "High School Musical"). Suzanne Todd ("Noelle") and Gary Marsh are executive producers and the casting directors are Alexis Frank Koczara and Christine Smith Shevchenko ("The MIghty Ducks: Game Changers").
Brandy appeared in Disney's Cinderella film alongside Whitney Houston, Whoopie Goldberg, Bernadette Peters, Victor Garber, and more.
Photo: Blair Caldwell

Related Stories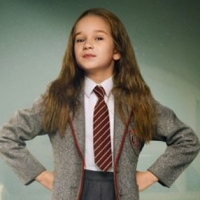 Broadway Streaming Guide: December 2022 - Where to Watch MATILDA THE MUSICAL & More New Releases!

December 3, 2022

2022 is going out with a bang with new movies, series, and concerts to keep Broadway fans entertained all month long! From the new film adaptation of Matilda the Musical to Idina Menzel's new documentary on Disney+, December's streaming guide has something for everyone!
---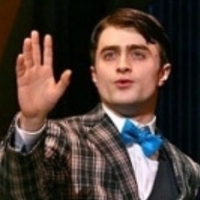 HARRY POTTER Stars Who Have Appeared on Broadway

December 3, 2022

To celebrate Daniel Radcliffe's return to theatre in the Off-Broadway revival of Merrily We Roll Along, we are taking a look back at the stage careers of he and his fellow Harry Potter film cast members. Keep reading to find out times you may have seen Rupert Grint, Alan Rickman, Maggie Smith, Ralph Fiennes, Imelda Staunton, and more onstage!
---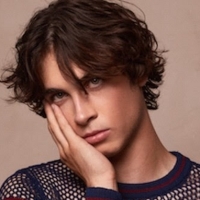 VIDEO: Aidan Bissett Shares Video for 'I Can't Be Your Friend'

December 2, 2022

Aidan Bissett writes the book on the notion of being "just friends" with someone you're attracted to in the official video for "I Can't Be Your Friend," which is out now. Directed by Brooke James (Troye Sivan), the clip finds Bissett and the object of his affection (played by Faith Hines) going in circles and moving in for a kiss that never comes.
---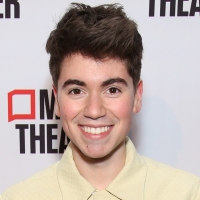 Noah Galvin to Star In Meet Cute's Holiday Rom-Com Series

December 2, 2022

Noah Galvin will star in Meet Cute's December series, "Christmasuzannukkah." Noah Galvin is best known for playing Dr. Asher Wolke in the TV series The Good Doctor, Kenny O'Neal in the ABC sitcom The Real O'Neals and for taking the lead role in the Broadway musical Dear Evan Hansen.
---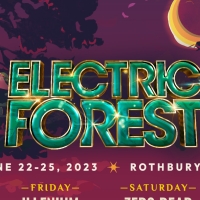 Electric Forest Announces 2023 Initial Lineup

December 2, 2022

Electric Forest announces the much anticipated 2023 Initial Lineup for the adored music, camping, and arts festival in Rothbury, MI from June 22 - 25, 2023. After the reunion of a lifetime in 2022, Electric Forest returns with an impressive lineup of Electric Forest favorites, acclaimed headliners, and innovative emerging artists.
---