BWW TV: Broadway Beat at LOST IN THE STARS in Rehearsal!
Chuck Cooper, Daniel Breaker, Patina Miller, Sharon Washington,Daniel Gerroll, John Douglas Thompson and Sherry Boone will star in in Lost in the Stars, the second Encores! production of the New York City Center season, running February 3 - 6 at City Center. Lost in the Stars has music by Kurt Weill and book and lyrics by Maxwell Anderson. It will be directed by Gary Griffin and choreographed by Chase Brock, with music direction by Rob Berman. Broadway Beat went behind the scenes in rehearsal to capture a first look! 
Lost in the Stars, the second and final collaboration between Kurt Weill and Maxwell Anderson, was billed as a "musical tragedy" when it opened on Broadway in 1949. Based on Alan Paton's novel Cry, the Beloved Country, the show provides an uncompromising social indictment of apartheid South Africa through the story of two aging men, one black, one white, brought together by a shared grief. The score, one of Weill's most polystylistic, contains operatic arias, chorales, blues, folk music, and pop tunes, and makes abundant use of the chorus (representing the blacks and whites of Johannesburg) to comment upon the action and propel the story forward. It includes "Stay Well", "Trouble Man," and the haunting title song.
Lost in the Stars is the last work Weill completed before his death in 1950. It opened at the Music Box Theater on October 30, 1949, and played 281 performances. A Broadway revival in 1972 ran for 39 performances. This is the second production of Lost in the Stars to be staged at 
City Center
: A 1958 City Opera production featured 
Shirley Verrett
 and 
Louis Gossett
, Jr.Weill and Anderson's collaborations are being celebrated in New York City this winter. In addition to the 
City Center
 production of Lost in the Stars, their 1938 musical comedy Knickerbocker Holiday, which introduced the famous "September Song," will be given a semi-staged production by Collegiate Chorale at Alice Tully Hall on January 25 and 26.A symposium entitled "
Kurt Weill
 + 
Maxwell Anderson
: Collaboration in Musical Theatre" will be held on February 4, 2011, at 5 pm at the 
Martin E. Segal
 Theatre Center, 365 Fifth Avenue (at 34th Street), presented by CUNY Graduate Center in association with the 
Kurt Weill
 Foundation for Music. Stephen Hinton, Elmar Juchem and Kim H. Kowalke will serve as panelists; David Savran will moderate. Admission is free and open to the public. The cast of Lost in the Stars features: 
Sherry Boone
, 
Daniel Breaker
, 
Kieran Campion
, 
Chuck Cooper
, 
Quentin Earl Darrington
, 
Clifton Duncan
, Mark Eland, 
Daniel Gerroll
, 
Jeremy Gumbs
, 
Chike Johnson
, 
Stephen Kunken
, 
Patina Miller
, 
James Rebhorn
, 
Ted Sutherland
, 
John Douglas
 Thompson and 
Sharon Washington
, with 
Adam Alexander
, 
Andre Garner
, 
Rosena Hill
, 
Mary Illes
, 
Amy Justman
, 
Joy 
Lynn Matthews
, Andrew McRae, 
Patricia Phillips
, 
Devin Richards
, Lindsay Roberts,
Nathaniel Stampley
, 
Eric van Hoven
, 
Kevin Vortmann
, 
J.D. Webster
 and Jorell Williams.
Tickets for Lost in the Stars are available at the New York City Center Box Office (West 55th Street between 6th and 7th avenues), through CityTix® at 212-581-1212, or online at www.NYCityCenter.org. Tickets for the Orchestra, Grand Tier and Mid-Mezzanine are $100; tickets for the Rear Mezzanine and Front Gallery are $50; tickets for the Rear Gallery are $25.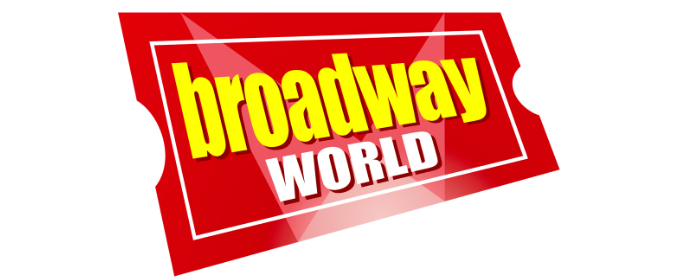 Click Here to Play the Video!