BWW Review: CORIGLIANO @ 80 at National Sawdust
Having your artistic brain-children paraded before you in celebration of your life must be a surreal experience - one that John Corigliano is, now, very familiar with. National Sawdust recently hosted his 80th birthday celebration and packed the evening with his compositional gems, peppering the program with videos from colleagues and friends. It was such an honor and treasure to be present - if you still haven't gotten to National Sawdust, you're doing it wrong.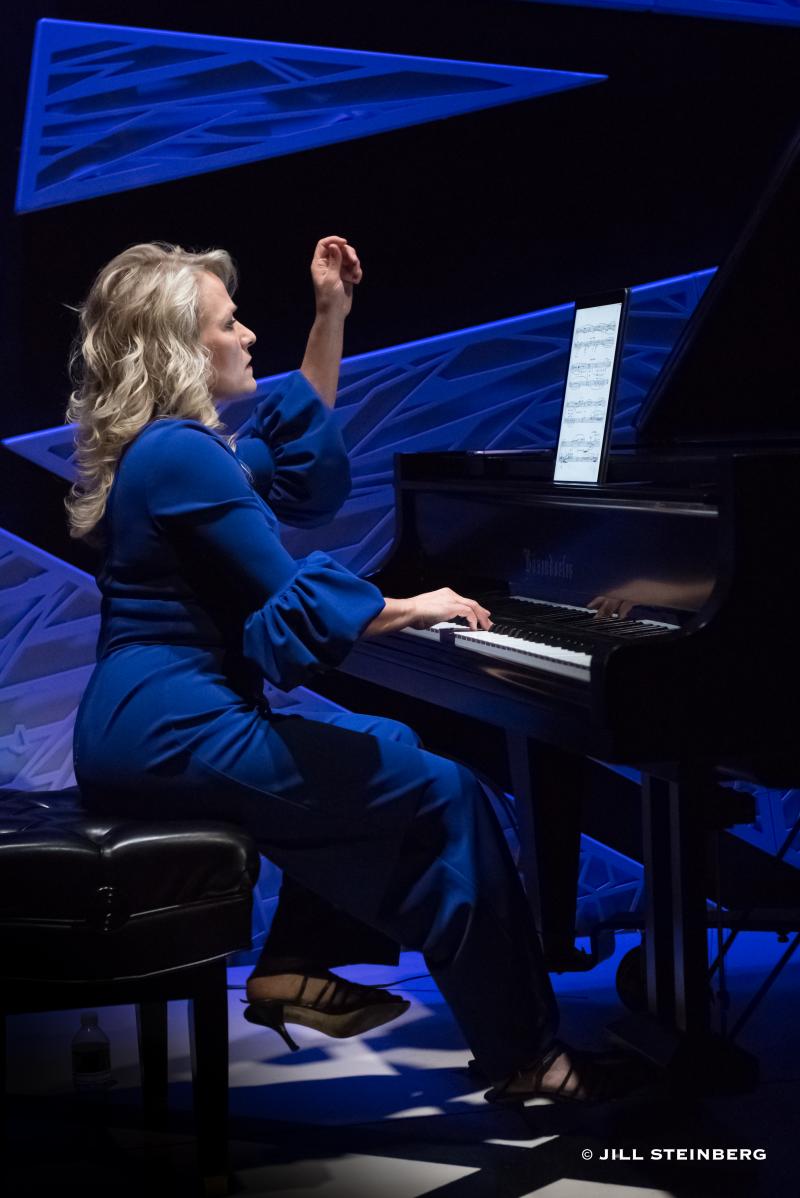 The first performance of the evening featured Corigliano's Winging It with Molly Morkoski commanding the ever-loving life out of that piano. This woman proved her existence as a sheer force of nature as she grabbed the reigns and guided us through the composition's fiendishly treacherous, winding pitfalls. The exacting precision she employed while executing the countless wing-span-length leaps was something to behold. Their magnitude was majestic and she handled them with such courage and grace. The rest of her playing was clean and effortlessly married the masculinity and femininity imbedded in humanity with shocking awareness. She imbued every inch of her playing with effortless dynamic coloring - oscillating between extremes with astounding technique. Brava!
Corigliano's End of the Line, sung by the delightful Lindsay Kesselman, gave the audience a window into his pointed understanding of today's culture. In a world where certain generations can't seem to manage a simple text, much less print a word document, Corigliano perfectly captured modern technological sensibility. I felt like I was experiencing a Saturday with an old friend. It was playful, fun and poignant in its message - a joy.
Ms. Morkoski returned to close out the first act with Etude Fantasy, where she slayed the house down. She played with strong power and sensitivity, taking us on a journey through a piece naked and raw with unapologetic melancholy and extreme emotional manifestation. She sucked the audience into a vortex of psychological complexity and left us scrambling for the bar by intermission in desperate need of liquid healing.
The second half of the program featured Mr. Tambourine Man: Seven Poems of Bob Dylan conducted with commanding presence by the exquisite David Bloom. After Dylan's somewhat contentious Nobel Prize, this was the portion of the evening I was most looking forward to. I wanted to see if his poetry held up when set by another musician - and, all in all, it did. Though, Corigliano's compositional language helped by infusing additional gravitas throughout. He aided certain texts by providing linear structure to their narrative, or drenching them with such dense atmospheric tone, you could feel the humidity in the air. He employed a compositional language laden with discordant darkness to paint ominous fatality, and others with violent wrath that transformed the themes of guns and killing into bone-chillingly relevant calls to action - particularly in today's political climate.
In the end, we were left with the lyric, 'forever young' haunting the air as we celebrated this astoundingly prolific composer. It was a solemn embrace of our human mortality, yes, yet I couldn't help but feel the reference ran deeper. With gay culture honoring and celebrating the idea of youth, the text, when set by a gay composer, felt wrenchingly personal. It was intimate and piercingly revealing, giving the listener a voyeuristic glimpse into this man's beautiful soul. As we all grow older, I hope we can learn to celebrate a part of us that will stay forever young. I hope we can fight against the media, our friends, ourselves, and realize that it's possible we "...may stay forever young."
Happy Birthday, Mr. Corigliano.
Photo Credit: Jill Steinberg