Review: 20TH CENTURY. THE BALL at Moscow Art Theatre - Amazing Dancing Through Decades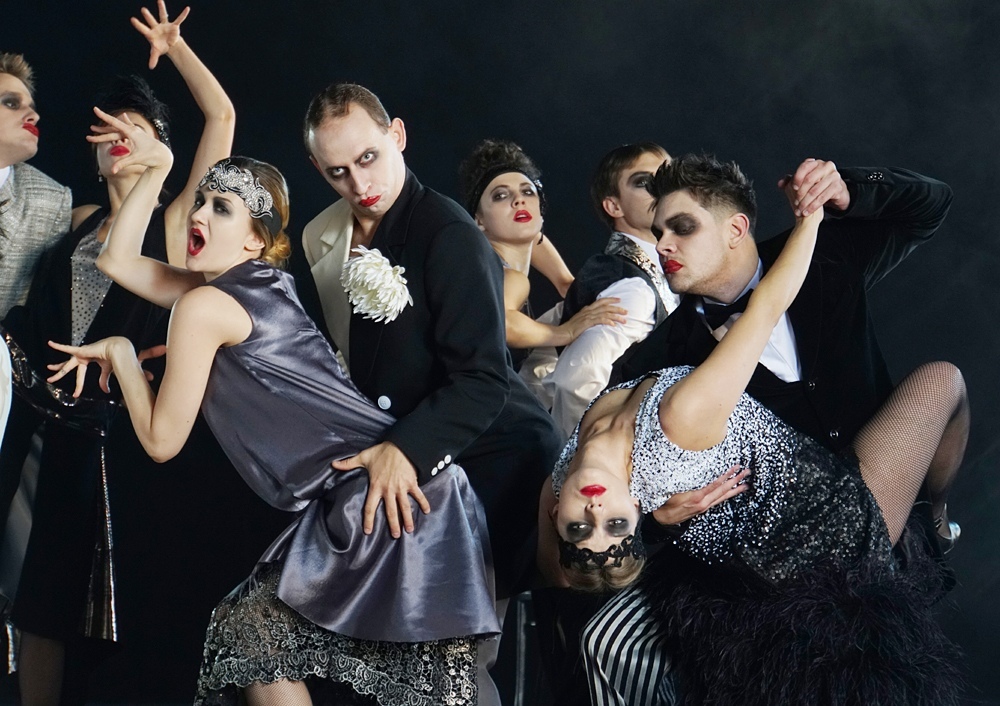 This play, which is described by the theatre as "the reflections of a memory" tells the story of Russia in the last century, beginning with Imperial Russia, moving to the USSR and ending as the Russian Federation - all in 100 years. The Ball was directed by a choreographer Alla Sigalova with the cooperation of a media manager Konstantin Ernst. It premiered last month, on 5th of December.
The large-scale project consists of more than 40 actors, different scenes dedicated to a certain period of time, different characters, stories behind them and their features. For example, at the beginning of the century, we can see poets belonging to Silver Age of Russian Poetry dancing. As the time flies by, we witness Revolution, Red Terror, Stalin, Eastern Front of the Second World War, Khrushchev Thaw, 1980 Summer Olympics, Boris Yeltsin's resignation, etc. The general location for it is a railway station where the 3D train approaches the audience through the screen - and we get the same feeling as the first viewers of Arrival of a Train at La Ciotat.
Decades vary by costumes, dances, music, a portrayal of different films and TV shows. After the revolution sailors perform Yablochko (a type of dance), the 60s end with hippies and the protagonist of Alexander Vampilov's Duck Hunting, 80s consist of footage of Olympics narrated by Vladimir Vysotsky's Hamlet monologue.
The first act has almost no words - only the history, music and actors are present. I even thought of advising foreigners who are interested in Russian culture to watch this play - and I still would say that, although the second part consists of a couple of dialogues and poems which may be not exactly clear to non-Russian speakers. But you would still get the idea of what is going on and probably obtain more knowledge of Russian culture.
The set design is magnificent - the use of digital screens, the ease of the station's construction, the lightning. I also imagine how hard it must be for actors because their roles change every 10 minutes. They have to perform all sorts of dances - from folk songs to Michael Jackson's Moonwalk.
I would say that this play is perfect for people who feel nostalgic for their youth in the USSR or for someone who is willing to learn more about the image of the whole 20th century. You will attend the ball where everything will be changing radically quickly - just how it is in real life.
---
Shop BroadwayWorld

Shop this season's new musicals! Get dressed up for a night at the theatre, or just a night at home, with merch from some of Broadway's biggest hits including SOME LIKE IT HOT, KIMBERLY AKIMBO, and more!
---
Related Stories