BWW Interview - DWTS' Maks Chmerkovskiy Talks Season 23, Return to Broadway & More
Fan favorite champion ballroom dancer, choreographer and fitness guru Maksim Chmerkovskiy returned to ABC's DANCING WITH THE STARS for the show's 23rd Season. Chmerkovskiy partners with model and actress Amber Rose as he attempts to reclaim the coveted mirror ball trophy. In addition, Maks is expecting a son with fiancee and fellow "Dancing With The Stars" pro Peta Murgatroyd.
The talented star has appeared on Broadway in hit productions of BURN THE FLOOR and FOREVER TANGO. Today, he speaks with BWW about the show's current season and explains why he has a "soft spot for Broadway."
What was it that made you decide to return to DANCING WITH THE STARS after taking a break for a few years?
Well I had just come back from doing the tour with my brother over the summer. The process of doing the tour put me in good shape, I felt stronger, I felt good, I felt ready to do stuff, and I was kind of sitting and thinking, what else would keep me in shape and give me the opportunity to flex a creative muscle. And to be honest with you, the next project that I'll be doing did not conflict with the season, so I decided that I just wanted to have fun.
It's a different production, a different show, although some elements are still the same, some of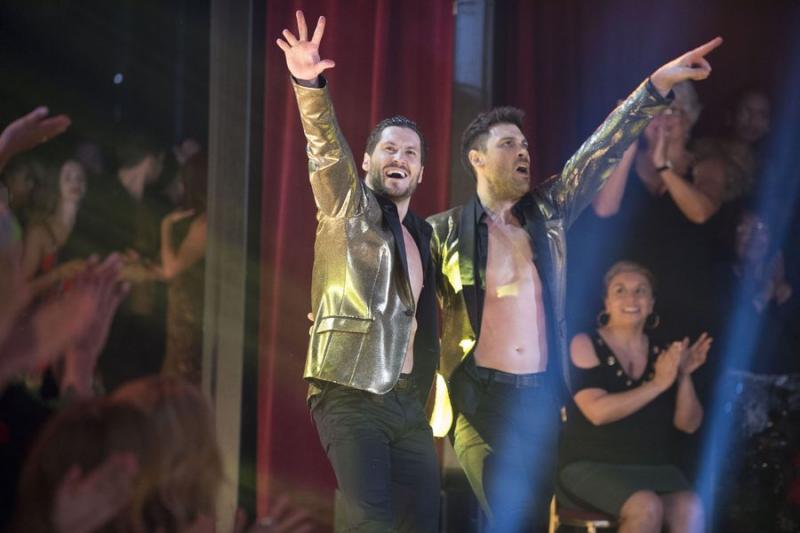 the funny things and hearing some strange judge's comments and having to answer questions and talk about stuff, that all hasn't changed. But the positivity in the room is different and I feel like Tuesday night's performance with my brother Val, for example, was exactly the reason that I came back. (check out the show-stopping number below!) I came back for opportunities like that and doing something on the big stage with people you love, and my mom's watching and grandma's watching, nieces and nephews. What else can you want out of life, right?
You're obviously very close with your brother Val, but do you view each other as the competition once the season is underway?
No, we don't look at each other as competitors. We never had that kind of relationship growing up, and we certainly don't have one like that now. You know I tend to let things fly off the cuff, he tends to sit and think and then do, so in that way we are very different. But to be honest with you, we grew up in a household where it always comes back to family, so it's never a competition when everyone's working for the same goal. And I think our having been together this close certainly did not hinder or slow down our individuality. If anything it let us feel secure that while I'm figuring stuff out, he's working, while he's figuring stuff out, I'm working, and we are always supportive of one another and help one another rather than competing against one another.
And honestly, I would love to see people stop comparing DANCING WITH THE STARS to a competition, because we're not competing, it's not about us, it's no longer win or lose. I've won the show, I just wanted to win it once, and anything else is a bonus. And my partner Amber Rose is a bonus. So I'm glad I came back because I got to meet her and I got to be friends with her. It's been amazing to get to know her, and to see her transform so far and I can't wait to see her transformation even further. And we're not going anywhere. I don't think we're in jeopardy, I think we're fine and we're going to stick around for a long time.
Speaking of Amber, was the chemistry there immediately between the two of you?
Yeah, she's amazing, she's an awesome chick and has a lot of amazing things going for her. I just want to help her with this experience, and I have seen in the past that this experience has led to a lot of beautiful things for a lot of people who have been on the show. Some people walk out having re-ignited their careers, some people walk away adding a brand new experience for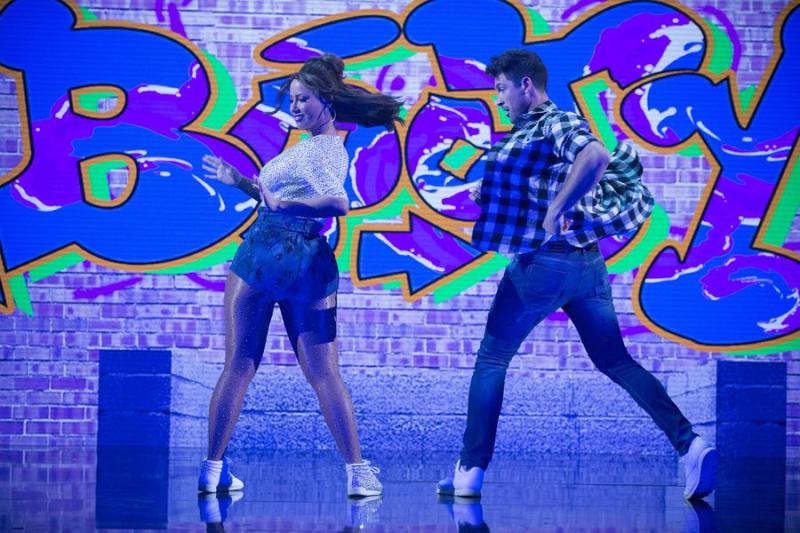 themselves, some people walk away with a new belief in themselves and a new-found confidence. And of course it does great things for their bodies, because of the grueling schedule and the fitness that you get.
You've been known to have a rocky relationship with the judges in the past. How do you think things are going so far this season?
You know Tuesday night the comment we got was that our salsa was uncomfortable to watch. What exactly do I take out of that? 'Hey Amber, today we're going to start our next dance that's Argentine Tango, and based on the judge's comments last week, let's make this one comfortable for them to watch!' [laughing] It's funny because the show wanted me to be back in this position and now that I'm back, they're sort of like, 'is he going to be the same Maks as before?' Well absolutely I am! I'm the same person. And am I going to say the same things that I've said in the past? Not really, because I know there's no point. Now, I conserve my energy so to speak, not everything needs to be said. You gotta know your audience.
Congratulations on you and Peta expecting your first child. How do you anticipate that is going to change things in your life?
It's going to be a life-changing situation because what I understand from everything being said by people who have kids is that you no longer belong to yourself anymore. As a parent you always have to worry about somebody else. But I was always brought up to always look out for the next person, you know we weren't brought up in selfish terms, so for me this is probably more than anything what I was supposed to do, to be a parent. I'm going to try to do my best. You know I've been teaching things to people all of my life, whether it's dance or whether it's life lessons, so I can't wait to have a person who I can influence to be better than me, to be anything they want to be, to achieve greatness in their own way. My parents didn't have too much to give, but they gave us everything they could. I am lucky enough to have a lot to give, and I'm a testament to how well my parents did, so I want to give this child everything that I got, so they can to be even better than I was. I think that's the simple formula by which we were created. We were made to parent, to nurture, to raise and then to see them go and do their own thing .
I know that you are very passionate about fitness, health and nutrition and recently became a brand ambassador for LivOn Labs.
Well a couple of years ago I met a doctor, he was very smart and he had alternative ways of thinking, not based on some cosmic theories of what's right or wrong, but he specialized in the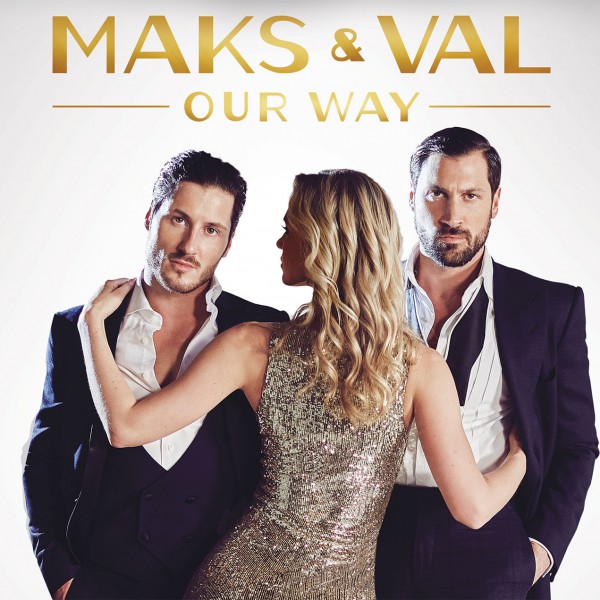 molecule and how we are constructed. And I learned from him that you must follow the very simple ideas of what not to eat, what not to put in your mouth and how to supplement things that you miss out on. For example, almost everyone is deficient in certain vitamins and minerals. So I start each morning with three supplements that I believe are the foundation for good health. And I've learned that most supplements aren't absorbed well by the body, but the LivOn supplements have a special delivery system that lets them reach the cells more quickly and efficiently. You know I would never endorse any product if I didn't 100 percent believe in it. That's just not who I am. But these supplements make a difference. And I believe so strongly in them that I have introduced them to my entire family and those close to me.
Well with this renewed energy, do you think you would like to return to Broadway one day?
Yes, we have plans for sure. Broadway's my soft spot, I'm in love with that place! Coming from far and not having grown up in New York City, Broadway was a pinnacle, and it still is. And my hat's off to people who preserve theater and live productions.
In many ways I think DANCING WITH THE STARS is probably one of the main reasons why dancing has become so much more relevant today than it was ten years ago. We started the movement that then turned into many other TV shows and then helped catapult that into other things like motion pictures. You have movies coming out with massive stars, like LA LA LAND with Emma Stone and Ryan Gosling for example. It's a musical, and choreographed by the way by Mandy Moore, who choreographs all of our group opening numbers, but it's amazing to see the transformation and how far dance has come and is now more relevant than ever before.
And we can make dance sexy, we can make it cool. Look at what HAMILTON is doing for the planet. Look how it completely transformed the idea of Broadway and musicals. We tried to do that with the Maks and Val tour this summer , we wanted to be for ballroom what HAMILTON was for Broadway and for Shakespeare. And I think that we live in an amazing time where we have all this innovation, all this ability to entertain on a much larger scale, and we need to start doing that on television as well. So I'll do my best, as one of the people whose job it is to entertain in that medium, I want to perfect it.
So yes, I love Broadway and I've been fortunate to start my Broadway career with BURN THE FLOOR back in the day, then I did FOREVER TANGO a couple of times, so I've been very fortunate. I look forward to expanding my career a little bit. I want to see what else there is. So we're going to be creative and we're going to be smart and we're going to do our best to keep dance on television. I promise you that!
Below, watch Val and Maks Chmerkovskiy dance to "Shout" by the Isley Brothers on 'Dancing with the Stars'
About Maks Chmerkovskiy: "The Bad Boy of the Ballroom" joined DANCING WITH THE STARS in Season 2, competing with partner Tia Carrere. Maks has come close to winning the mirror ball four times. He made it to the finals with boxing champ Laila Ali in Season 4, finished in second place in Season 5 with Mel B, in season 10 a close third with Erin Andrews and ended in second place with Kirstie Alley in season 12. In season 18, Maks and partner Meryl Davis emerged as champions of the coveted trophy.
Maks is a big part of the DWTS family. He toured in the national production and is part of the DWTS: Cardio Dance DVD. He starred on ABC's sports competition show The Superstars and played himself in an episode of All My Children.
Outside of DWTS, Maks choreographed for famed director Franco Dragone's Le Reve, and performed in the Broadway show Burn the Floor.
Currently a board member for the non-profit organization DanceTeamUSA, Maks is dedicated to inspiring American kids to get involved in DanceSport. He started the Rising Stars Dance Academy, which is the premier youth ballroom dance school in the United States. He also organizes performances all over the world through his company Maksim Chmerkovskiy Productions.
ABC/Eric McCandless
Forever Tango photo: Jennifer Broski
Maks & Val Tour photo courtesy of maksandvaltour.com