BWW Exclusive: Idina Menzel Gives Us the Scoop on BroaderWay's Upcoming Broadway Battle- Karaoke-Style on May 21!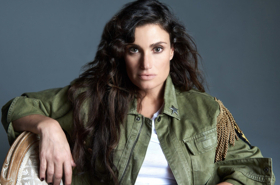 On Monday, May 21 (7:30pm), Broadway will battle it out at the 6th Annual Karaoke Benefit- a spectacular show of unpredictable karaoke to support A BroaderWay Foundation, founded by Idina Menzel.
New to the event this year, cast members from The Lion King, Frozen, SpongeBob SquarePants and Hello, Dolly! will compete to be crowned "A BroaderWay Karaoke Champion 2018". The show will take place at the PlayStation Theatre (1515 Broadway). For tickets, CLICK HERE!
As Broadway's best gear up for the big night, we're chatting with Menzel herself to get the scoop on this year's event!
---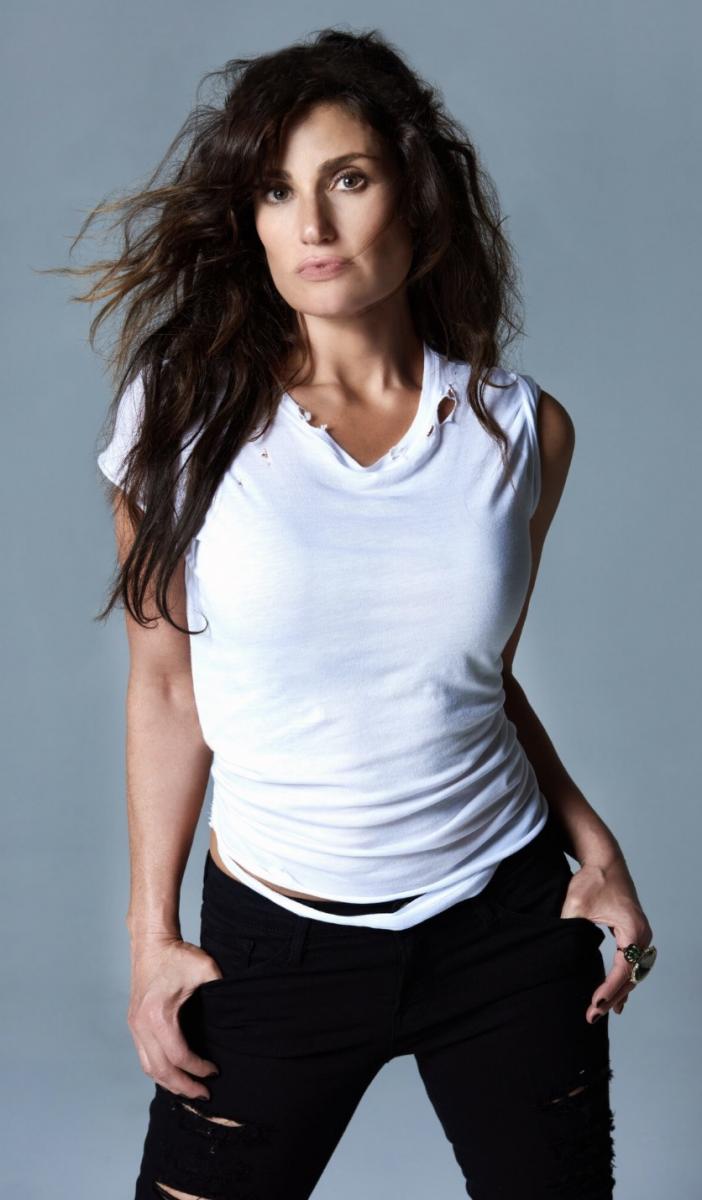 How did the idea of doing a karaoke benefit come about? Are you a secret karaoke fan?
There are so many fundraisers all the time, and quite often they're a little stodgy. I think people want to be there, they want to give and be generous, but they can be kind of boring. So, we were just trying to come up with something that's a little bit more laid back and fun. Everybody can just chill out and be loose. It's really worked. The audience just has a great time and they get really involved. They can make song requests!
They can bid...
Yeah, they can bid on the songs and then in the back we're all like, "Who knows this by Guns and Roses?" And then we get up and give it a go.
Like you said, as opposed to being something really stodgy, it's super relaxed, and laid back, and really just about a BroaderWay to raise money?
Exactly. I think the people that have been coming from the beginning are donors and everyone is so invested in helping us spread the word. They bring back people each year. It's grown into a wonderful family. The girls are always there - they perform and give a moving account of their experiences at camp. Now, some of them are getting older and they actually help produce the show. I love that cyclical nature of the organization.
Which leads me into my next question about ABroaderWay... How has the organization evolved?
We started with 30 girls and now have four different age groups. Our graduates return as counselors-in-training and mentor the younger girls. We're seeing them go off to college. We have year-round programming. We really want to keep tabs on these girls. We love them so much and we want to stay invested in every aspect of their lives. The more invested we are, obviously, the more money that takes and the more contributions we need in order to really fulfill our commitment and our dreams to how we want this to look, even 10 years from now.
What is your favorite day at camp each year?
I have so many favorite days. I really cherish my time in class, working with the girls on a song or journal entry that they're working on as a monologue. I love watching them come out of their shell, finding their voices literally and figuratively
Well, Monday is going to be a special evening, for sure.
A lot of people are being very generous with their time. I can't thank them enough.
---
A BroaderWay Foundation (ABW)...created in 2010 by Idina Menzel is dedicated to offering girls from urban communities an outlet for self-expression and creativity through arts-centered programs. The emphasis is on building self-esteem, developing leadership qualities and striving for personal and social achievement.
The ABW program is a way of looking at the world, a widening of individual horizons. Through CampBroaderWay, and its arts-related activities, the girls learn to empower themselves by training their voices to be heard, not just on the stage of a theater, but throughout the world. Our programs aim to cultivate imaginations to visualize new pathways to fulfill aspirations and become leaders in the community at large.
For additional information, visit: https://abroaderway.org