BWW Exclusive: Counting Down to Jennifer Ashley Tepper's THE UNTOLD STORIES OF BROADWAY, VOLUME 3 - The Schoenfeld Theatre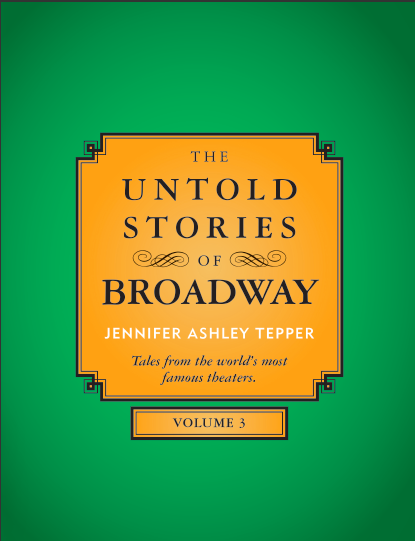 Have you ever wanted to spend time with Stephen Sondheim in the lobby during one of his shows? Did you know that Patti LuPone once had a Broadway ghostly encounter? Have you wondered what it was like to be in the landmark Broadway premiere of Angels in America?
From opening nights to closing nights. From secret passageways to ghostly encounters. From Broadway debuts to landmark productions. Score a front row seat to read hundreds of stories about the most important stages in the world, seen through the eyes of the producers, actors, stagehands, writers, musicians, company managers, dressers, designers, directors, ushers, and door men who bring The Great White Way to life each night. You'll never look at Broadway the same way again.
DRESS CIRCLE PUBLISHING will release THE UNTOLD STORIES OF BROADWAY, VOLUME 3, the latest in a series by acclaimed historian and producer Jennifer Ashley Tepper on Tuesday, November 15. To pre-order the book, please visit www.dresscirclepublishing.com.
This is the third book in a series that will tell the stories of all of the Broadway theaters. Volume 3 includes the Broadhurst, the Belasco, the Edison, the Lyric, the Majestic, the Schoenfeld, the St. James and the Walter Kerr: eight Broadway theaters that light up New York City.
Below, BroadwayWorld is excited to give you a sneak peek of the new book, with a look at: The Schoenfeld Theatre...
---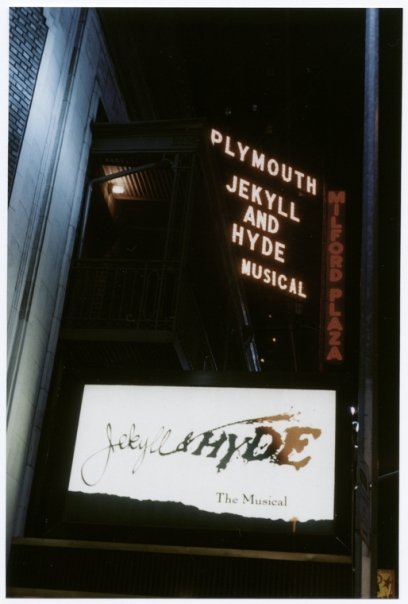 The Schoenfeld Theatre
Did You Know:
American Psycho was a pioneer in the manner in which they used programmed music on Broadway?
Charlie Rosen, Orchestrator/Writer/Musical Director/Musician
American Psycho is unlike any other Broadway show in that the programmed music isn't just part of the orchestration-it is the orchestration. Other scores sometimes have electronic elements, including the synthesizer, play-back, and pre-recorded music, but you usually don't hear that until the sitzprobe. With this show, we needed to utilize technology from day one of rehearsal, as opposed to just having a rehearsal pianist in the room. American Psycho had its fully produced electronic score on day one of rehearsal. We were there with what was basically the cast album, minus vocals, triggering and programming moments through Ableton on the computer.
Ableton is known in the music world as the program that DJs and electronic musicians use to create and record music and live trigger elements on the fly. The program allows you to create in the moment without stopping what's already playing. You can remix and change and isolate and warp different musical elements in real time. Ableton makes the computer an instrument. I was at rehearsals from day one, triggering and programming Ableton as we went, according to what American Psycho needed.
Most people don't realize that Ableton is really great for theatre. It's the only computer music program that allows you to easily build in vamps, safetys, and quick moments as you go.
Did You Know:
The first two shows at the Schoenfeld were written by women-in the 1910s!
The first two shows to play the Plymouth were both written by women-in the 1910s! The Plymouth opened with A Successful Calamity by Clare Kummer. Kummer was a rare female on the Broadway writing scene of the early 20th century. The same year that Calamity came out, a profile in the New York Times wrote: "Clare Kummer is not an empty name behind which some clever person of the theatre is hiding. It is the pen-name of a very real woman, a gentle, almost fragile, intensely feminine little woman, whose mind turns over with the ease and speed of a twin-six motor."[1]
In 1917, the Times expected the public to be shocked that a real live woman was writing great plays. Kummer expressed annoyance at the implication that she would do anything else. Explaining that her ancestors included Harriet Beecher Stowe and Henry Ward Beecher, as well as many other significant writers, Kummer asserted that not only would she write for theatre, she would write both words and music.
"You don't know what it means to have finally accomplished what I set out to do, and to have done it against all prophecy. It is the difference between spiritual life and death... I am going to do something big and fine and noble with whatever money I make from these plays. I am going to make a lot of people happy, people who are in no way related to me. I am going to pay my bills. Aside from that arduous task, I intend to rest for the present and I promise you I won't write another play before the middle of next week."5
Did You Know:
The Odd Couple worried its press agent as much as anyone else?
Harvey Sabinson, Press Agent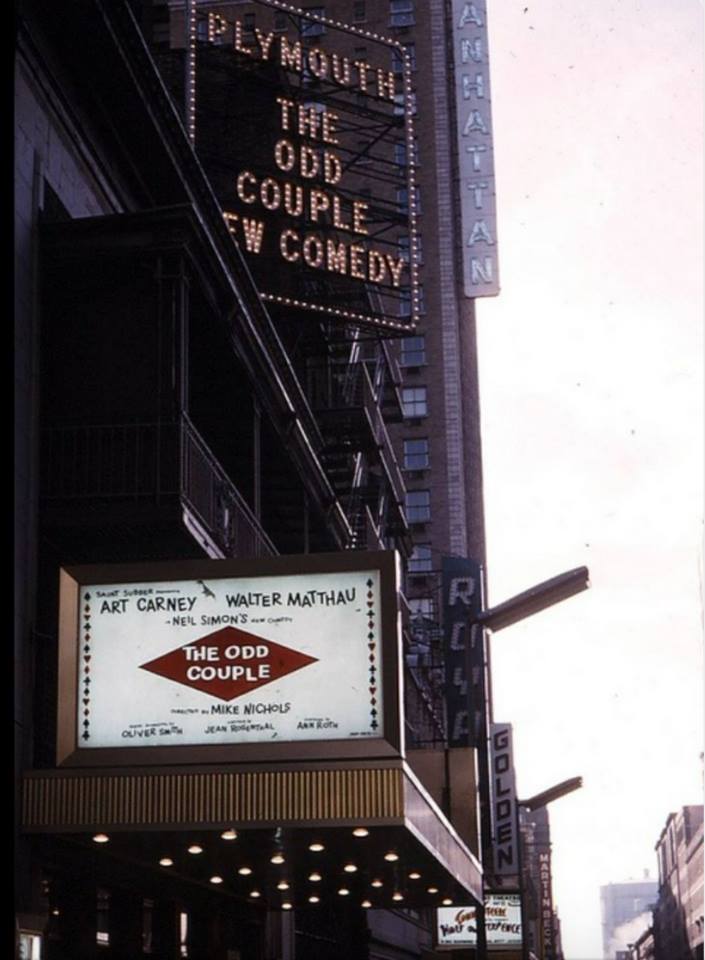 There were shows that I knew should be hits, so I went crazy on opening night, scared to death that critics would not see what I saw. That was always really scary. I remember standing in the back of the house on the opening night of The Odd Couple at the Plymouth Theatre, pacing back and forth. I knew The Odd Couple was just a huge hit and absolutely hilarious, one of Neil Simon's best plays.
I was pacing back and forth, and suddenly somebody put his arm around me and said, "Hey! Cut it out, it's only show business!"
It was Neil Simon himself!
5 "Clare Kummer's Story," New York Times, February 11, 1917, page XX3.
---
To pre-order the book, please visit www.dresscirclepublishing.com.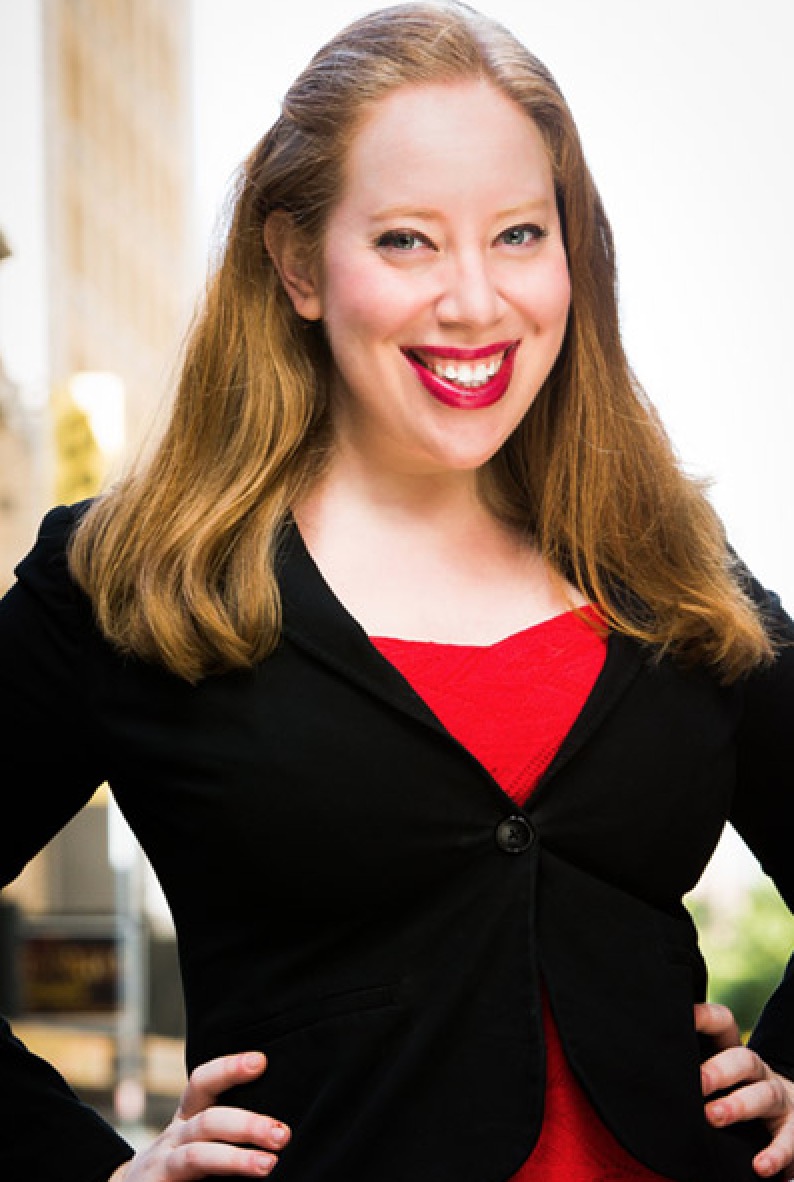 Jennifer Ashley Tepper is the Director of Programming at Feinstein's/ 54 Below, and the author of The Untold Stories of Broadway book series. As the leader of Feinstein's/ 54 Below's creative team, Tepper has curated or produced over 1500 shows, ranging from musicals in concert, to original solo acts, to theatrical reunions, to songwriter celebrations, and beyond. On Broadway, Tepper has worked on shows in directing, producing, and marketing capacities, including [title of show], The Performers, the 2011 revival of Godspell, and the 2013 revival of Macbeth. In addition, she is the co-creator of the Bistro Award-winning concert series, "If It Only Even Runs A Minute," now in its 6th year. Tepper was recently named one of the 10 professionals on Backstage's "1st Annual Broadway Future Power List." According to the article, "Proving herself both a zeitgeist predictor and theatrical historian with her eclectic programming, Tepper is leading the conversation on contemporary musical theatre." Follow her on twitter @jenashtep