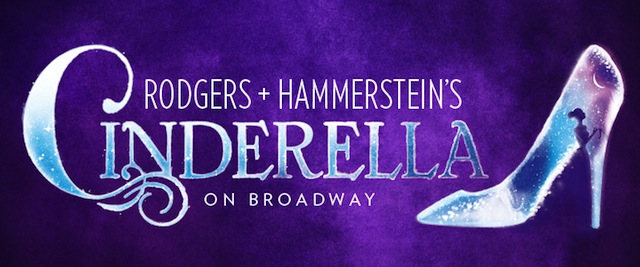 Click Here for More Articles on CINDERELLA THE MUSICAL
BWW Blog: Meet Cody Williams of R+H's CINDERELLA
Hi! My name is Cody Williams and I am so excited to be working on Rodgers + Hammerstein's Cinderella. Over the next month I'll be blogging about my rehearsal experience for this INCREDIBLE production. We rehearse at the historic 890 Broadway building, home to the American Ballet Theatre, Gibney Dance Center, and some of the nicest elevators in all of New York! My time with R+H's Cinderella started this summer with a month long workshop, continued with a reading in October and although we hadn't yet started actual rehearsals, we performed in the Macy's Day Parade this Thanksgiving (check that sucker of the bucket list!) We started rehearsal for the Broadway production the first week of December.
Being a part of R+H's Cinderella is without a doubt a highlight of my life. I get help originate a Rodgers and Hammerstein show on Broadway. WHAT???!!! And not only that, I get to work with one of the most genius/loving groups of people I have ever met in my life. Everyone (and I mean EVERYONE) involved with this show is top notch. I cannot wait for my friends and family to finally get to see what I have been gushing about for months.
I guess I should go ahead and explain a little about the show. For those who don't know, R+H's Cinderella was originally a television program that aired in 1957 starring Julie Andrews, then over the years it was remade twice, starring Lesley Ann Warren (1965) and Brandy (1997). In order to adapt it to the stage, Douglas Carter Beane has written a phenomenal new book full of romance, hilarity and adventure; David Chase has done a brilliant job creating a full score by adding some R&H trunk songs and crafting some genius mash ups.
In the show I play the Raccoon. I drive the pumpkin carriage. It's a lot like Ryan Gosling in Drive but with a tail. For the past month I have had the best time sliding across the room on my belly and flipping around. Every day when 6 o'clock comes around, I tend to look like a sweaty mess and smell like a bum and a half, but I am having so much fun. PS- if someone knows a trick to keep knee pads from smelling like that homeless man who clears out the A train please tweet it to me @odyilliams.
Some of my favorite numbers that I have ever danced are in this show. Josh Rhodes' choreography is stunning. This is his Broadway debut as a choreographer, and he is about to blow up. If he were a stock I'd be screaming, "BUY! BUY! BUY!" One of my favorite numbers to dance is the Waltz at the ball. I get to spend about 10 minutes dancing a romantic waltz with one partner. How often do you get to do that in a musical???
Mark Brokaw, our director, has such a breathtaking vision for this show, and I have learned so much by watching him and our dream team of principals put the show on its feet. Every time I see a newly staged scene or song I am just blown away by how amazing their work is. And just wait till you hear the score! Oh man our music director Andy Einhorn has us sounding first-class.
I know by this point you must think that I'm just some gushy mess, obsessed with the show I'm working on, but it's all true! This show is excellent! I am so lucky to be able to work with this incredibly talented and kind group of people.
To end my first blog I just want to say one more thing. For the opening scene, William Ivey Long has finally made my ultimate childhood dream come true. He has built me my own suit of armor. I will forever be grateful.

Phillip, Cody Williams, Petunia

Stephanie Gibson en route to Macy's Day Parade

Two orphans getting ready for the Macy's Day Parade, Lilla Crawford and Laura Osnes

First day of rehearsal twins. Andy Mills and Cody Williams

My partner for the Waltz at the Prince's Ball, Laura Irion

Rehearsal Skirt Carnage, Kristine Bendul

Just as long as he stays in his own little corner.... Robert Hartwell