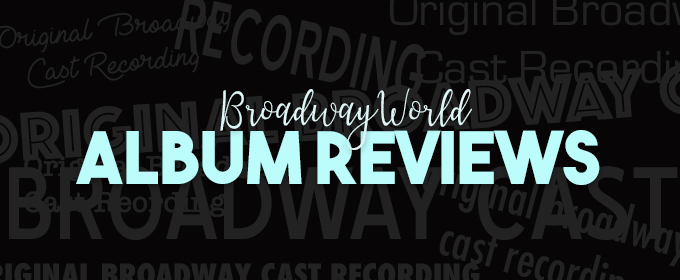 Click Here for More Articles on BroadwayWorld Album Reviews
BWW Album Review: Patti LuPone's DON'T MONKEY WITH BROADWAY is a Musical Theatre Tour De Force
Look up "Broadway" in the Merriam-Webster dictionary and you will get the standard description of the hub of theatrical entertainment in midtown Manhattan. Begging to differ, the real definition should be just two words: Patti LuPone. This shouldn't come as a surprise to anyone familiar with the musical theatre icon. The few who might not be in agreement should take just one listen to Ms. LuPone's most recent release, Don't Monkey with Broadway. Joined on this two-disc set by her music director and accompanist, Joseph Thalken, we are gifted with storied and show-stopping renditions of Broadway classics and lesser known hits. This is Ms. LuPone's third album with Broadway Records, following previous releases Far Away Places (2013) and Matters of the Heart (2015). On this new iteration, she does not disappoint. In fact, she vigorously delivers and Broadway Records proves that quality and quantity are both thankfully exceeded when it comes to this leading lady.
This new album, named after the 1940s Cole Porter tune, was recorded live in Northport, Long Island's John W. Engeman Theater. LuPone herself is a self-proclaimed product of the Northport public school system and music department. Her sensational career on stage and screen is a testament to both areas of her upbringing. In fact, the two-time Tony winner (seven-time nominee) is joined by the current Northport High School Tour Choir for multiple tracks including hits like "Trouble" from Meredith Willson's The Music Man and Frank Loesser's "Sit Down, You're Rocking the Boat" from Guys and Dolls.
From Sondheim to Schwartz to Styne, Ms. Patti does not just settle on and flawlessly deliver one style of music. Instead, we get variety and versatility in the performer and song selection alike. All the while, all her manner and charm remain congruent and intact. Known for her immaculate range, the Olivier winner relies on her distinctive humor and storytelling abilities as a through line. Right off the bat, she sets the tone with her personalized rendition of "Don't Monkey with Broadway", adding witty quips about the changing scope of New York, and specifically the theatre district. Later, she gives a lively and laughter inducing performance of West Side Story's "A Boy Like That/I Have a Love", where she performs the parts of both Anita and Maria. Her performance energy is palpable and will have you wanting to join the audience in cheering and roaring for her.
Ms. Lupone's personality oozes through, as well as her unrelenting and sincere love of the theatre. Not only does this album exhibit her belting the hits from roles she has played-- like Rice and Webber's "Don't Cry for me Argentina" from Evita, and Styne and Sondheim's "Some People" from Gypsy-- but we also get plenty of tunes from roles and shows she was not a part of. In paying tribute to the inception of her Broadway fortune, Ms. LuPone shares that she knew she was meant to have a life onstage from a young age. Regarding musical preference, she shares how "plot didn't matter. Neither did gender, age. I just wanted to sing all the songs." And boy, does she. Deriving from this notion, we are now gifted with recordings of renditions of tunes like "A Lot of Livin' To Do" from Bye Bye Birdie (Strouse and Adams), "Happy Talk" from South Pacific (Rodgers and Hammerstein), and "Being Alive" from Company (Sondheim). The latter of the three is apropos in that it was recently announced that Ms. LuPone will be returning to the West End stage in Fall 2018 for a gender-bending revival of Company.
If a live recording of the two-act show with flawless sound quality (thanks to producer Michael J. Moritz Jr.) were not enough, the packaging design is an additional treat to the listener. Robbie Rozelle's designs tell their own story by delving deeper into the roots of Ms. LuPone's youth and metamorphosis to a musical theatre legend. The booklet is chock full of yearbook photos and liner notes of emails and conversations with Patti's childhood friend, Philip Caggiano, and music teacher, Esther Scott.
Patti LuPone gives her all, and then some on this new release. She demonstrates her distinctive and resounding talent with her no-holds barred selections and crafts each track with her specialty inflection and personality. It all amounts to a superb album that tracks her journey of earning her rightful place as musical theatre elite. Ms. LuPone gives her regards to Broadway, and is funny, elegant, and boisterous in doing so. Don't monkey around, give it a listen.
Patti LuPone can currently be seen as beauty tycoon Helena Rubinstein in War Paint at Broadway's Nederlander Theatre through December 30, 2017. For tickets and more information, visit www.warpaintmusical.com. Don't miss Patti LuPone in concert when she brings Don't Monkey with Broadway on tour in Spring 2018. For tickets and more information visit http://pattilupone.com. The Don't Monkey with Broadway two-disc set was recorded live at the John W. Engeman Theater on January 23 & 24th, and was released digitally and physically by Broadway Records on September 29, 2017.
Cover Art courtesy of Broadway Records
Related Articles