Click Here for More Articles on NEW YORK CITY
Artisan Guitar Maker Donates Instruments to THE GOREE ALL-GIRL STRING BAND at NYMF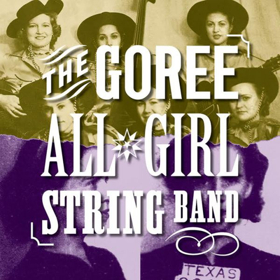 Artisan maker of custom guitars, Collings Guitars, will be providing instruments for the premiere of the new musical, The Goree All-Girl String Brand, this July as part of the 2017 New York Musical Festival (NYMF).
Visit www.nymf.org/festival/2017-events/goree-band for more about the show.
The Goree All-Girl String Band boasts an original country western score that tells the story of female inmates in Texas in the 1930s who play their way to freedom on a radio show featuring convict musicians.
For the NYMF production, Collings Guitars has donated two instruments from their Waterloo line to be played by the lead performers portraying two of the "Goree Girls" as they tell the story of their characters performing their way to pardon from incarceration. After the Festival, the instruments will be sold and proceeds will be donated to a organization supporting arts programs in prisons.
Bill Collings and his team of skilled luthiers build custom handmade acoustic and electric guitars, mandolins, and ukuleles at the Colling Guitars facilities in Austin, Texas. Over the past 40 years, Collings Guitars has set the standard for quality, tone, and playability second to none amongst fine guitar companies and independent builders. Collings Guitars have been the choice of musicians who seek the finest handmade instruments available.
In late 2014, Collings started production of the Waterloo Guitars, a stand-alone line of vintage-inspired guitars designed to capture the tone and character of some of the best depression era instruments.
Goree Girls Composer, Artie Sievers, commented about the donation: "We are humbled at Collings Guitars' generosity to our Goree Girls musical by giving us these amazing instruments. These were the kind of guitars that the likes of Leadbelly would have played in the era when Texas jailhouse music changed the genre. We will be channeling the best of country western sensibilities played by the simple and the greats when these guitars are played in our musical. At the same time, we are collectively thrilled to lend even a small support to programs that support music and art as a means of inspiring hope and healing to women in prisons today."