Anthony Rapp Calls Out Social Media Attacks Post Spacey Exposure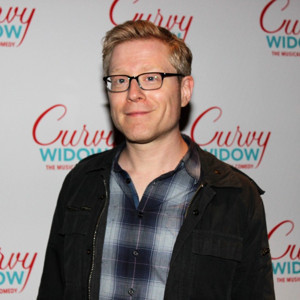 Broadway star Anthony Rapp has taken to Twitter to share and highlight some of the hateful conversation being directed at him on social media following his coming forward about him being sexually assaulted by Kevin Spacey after a party when he was just 14.
Rapp took to Twitter yesterday, writing "haven't amplified any of the tweets I've been tagged in over these past few weeks, and the vast majority of them have been incredibly supportive, but then there are tweets such as these that just boggle my mind..."
"Thank you to all of you who have been expressing support and solidarity. Your kindness is felt and much appreciated. And I have experienced such support far more than I have experienced negativity."
Rapp additionally posted screenshots of various comments from Instagram, highlighting some of the horrible things that have been sent to him regarding the cancellation of Spacey's Netflix series, House of Cards.
Anthony Rapp is best known for originating the role of Mark is Rent - a role he recreated for the feature film adaptation. He also appeared on Broadway in You're A Good Man Charlie Brown and If/Then.
Rapp is currently appearing as Paul Stamets in Star Trek: Discovery.
Here are some comments on Instagram. I've decided I want to share some of them because these people need to be outed for their harassment. pic.twitter.com/Dxf9Ab5Mmc

— Anthony Rapp (@albinokid) November 29, 2017
More from Instagram pic.twitter.com/5r7fu3KcST

— Anthony Rapp (@albinokid) November 29, 2017
More from Instagram pic.twitter.com/BHg5fm4I4E

— Anthony Rapp (@albinokid) November 29, 2017
More from Instagram pic.twitter.com/EAVDu1Ys1O

— Anthony Rapp (@albinokid) November 29, 2017
More from Instagram pic.twitter.com/9wG1c16MKB

— Anthony Rapp (@albinokid) November 29, 2017
More from Instagram pic.twitter.com/BXaCCi2JzJ

— Anthony Rapp (@albinokid) November 29, 2017
More from Instagram pic.twitter.com/Yr091q9mpz

— Anthony Rapp (@albinokid) November 29, 2017