Click Here for More Articles on Olivier Awards
An Inside Peek at the Olivier Awards Red Carpet and Winners' Room
Ever wondered what it's like to be a member of the press at the Olivier Awards? Then read on as BroadwayWorld UK's Nicole Ackman gives you a glimpse into her night doing social media live from the Oliviers.
Is there any bigger night in London theatre than the Olivier Awards? I was lucky enough to run the BroadwayWorld UK social media accounts live from the red carpet and the Winners' Room, and aid BroadwayWorld UK's Jamie Body with his filmed interviews (keep an eye out for those soon!).
The press arrives well before the red carpet starts, with check-in starting at 2:30pm. After collecting our press badges, Jamie and I went to the press room and discussed our strategy before the move to the red carpet. It was a tight fit outside with all the different news outlets jockeying for space.
Unfortunately, the red carpet was a bit soggy this year as it rained for most of the afternoon. However, the guests managed to keep up a great attitude despite carrying umbrellas.
We got to interview some amazing theatre icons - from Patti LuPone to Imelda Staunton to Chita Rivera. I was personally excited to chat with Alfred Enoch of Harry Potter and How To Get Away with Murder fame who is going to be in the upcoming play Red.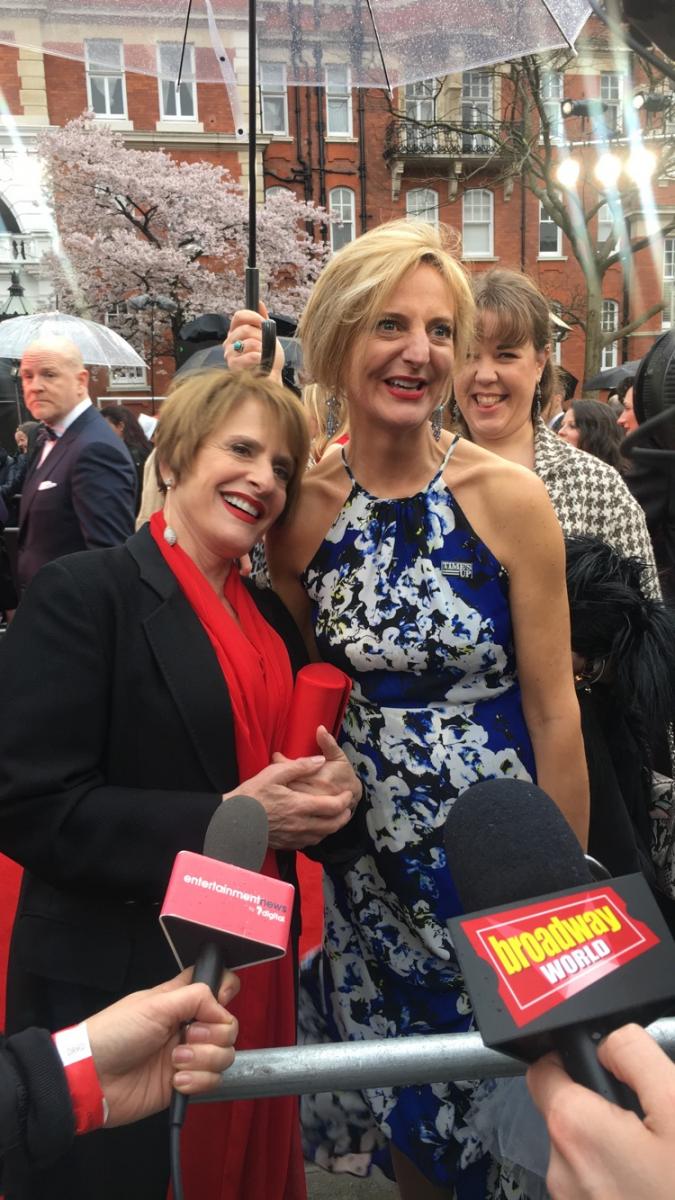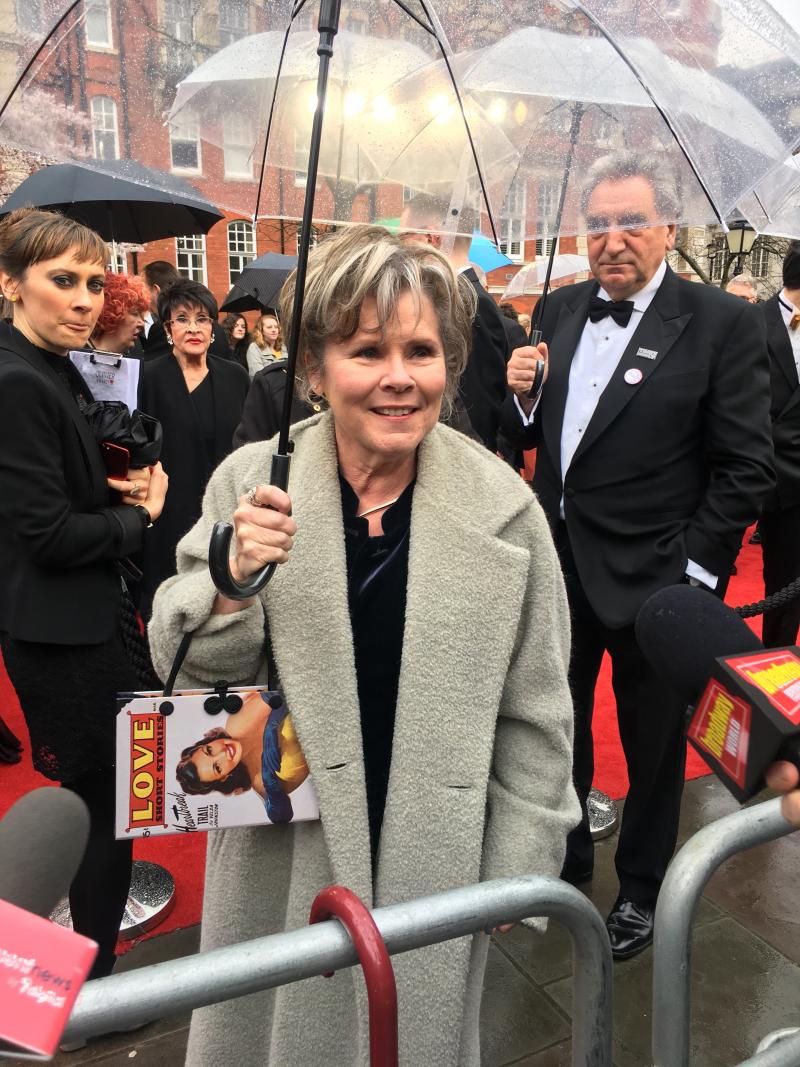 Once the ceremony starts, the press moves down to the Winners' Room where the people who win awards come through for more interviews. First they pose for photos in front of a "step and repeat" board before coming down the press line.
This was my favourite part of the night, as it was endearing to see how shocked many people were at having won. Marianne Elliott (director of Angels in America) told us she didn't think the show had "a chance in hell" of winning.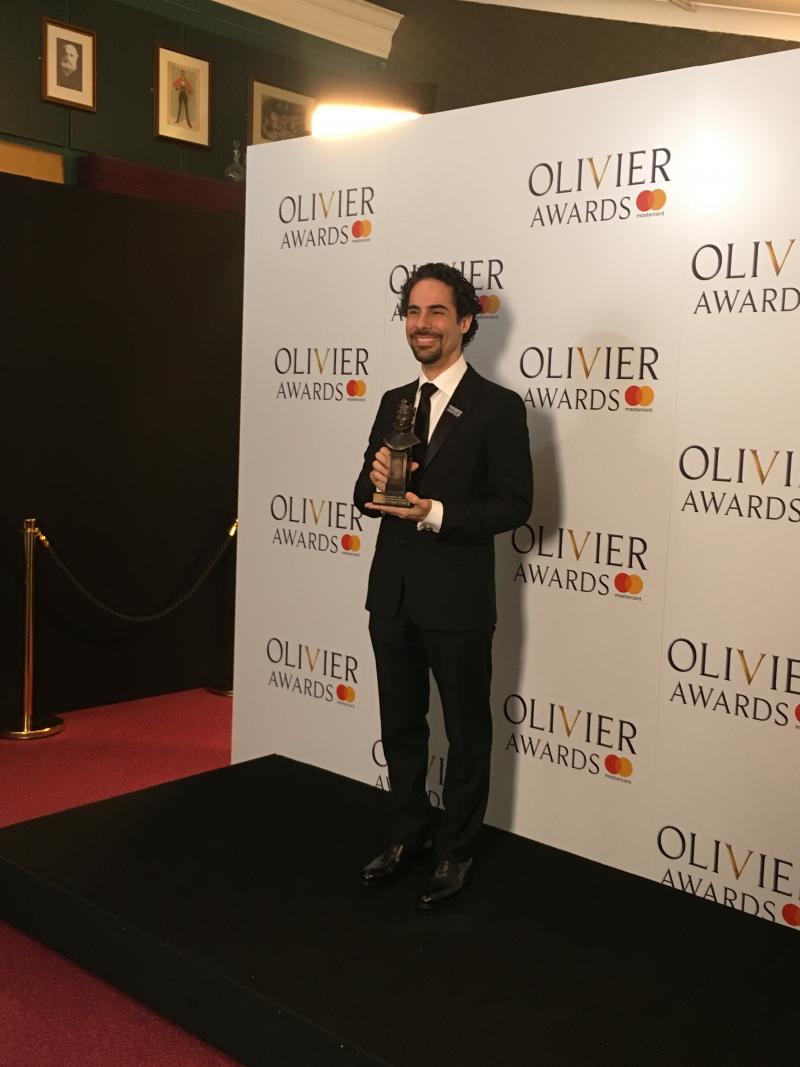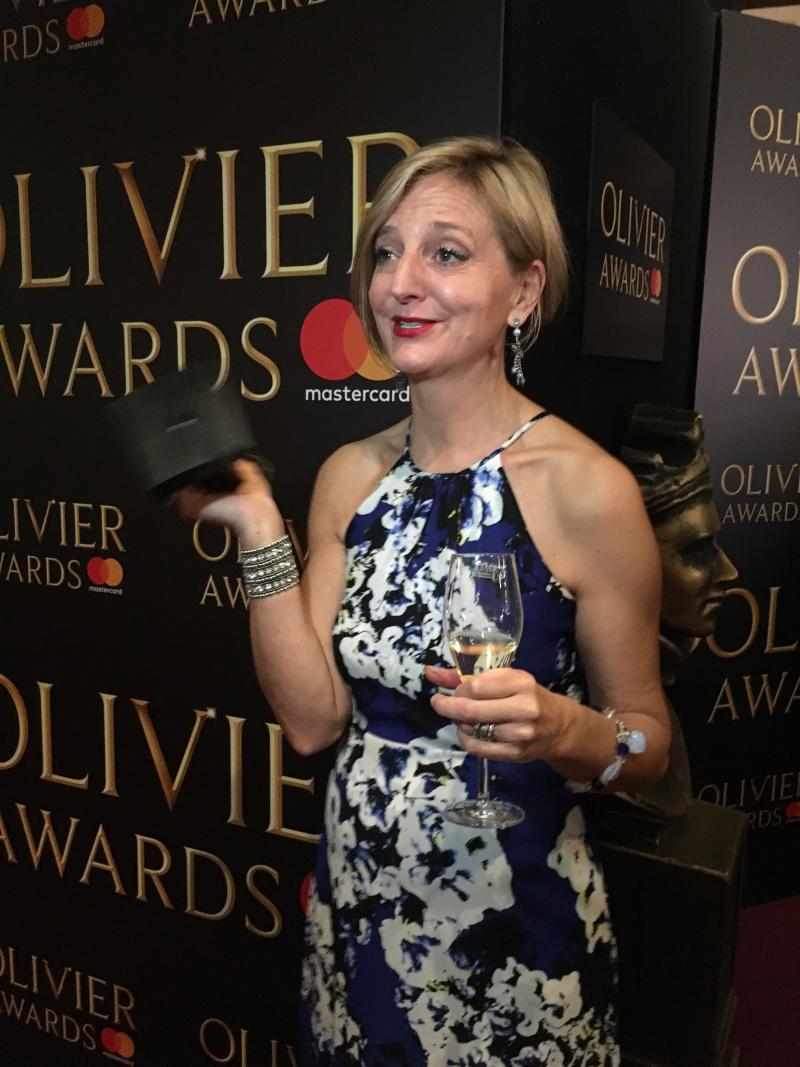 There were also some adorable moments we managed to capture for social media between the presenters of the awards and their winners. (See above!)
At the end of the show, the press can finally pack up their equipment and head home...to start editing and getting up their content.
It's somewhat of a surreal experience to be in the same space as so many theatre legends. While it can be stressful trying to capture everything to share with readers, it also felt like a great honour to get to speak to some of these incredible people. I still can't believe that Cameron Mackintosh himself walked past me at one point!
Look forward to more next year...
Make sure to watch the whole Instagram story that I did live from the event here.
Photo Credit: Nicole Ackman