A Role By Any Other Name: Gender in Shakespeare and Making Room for Women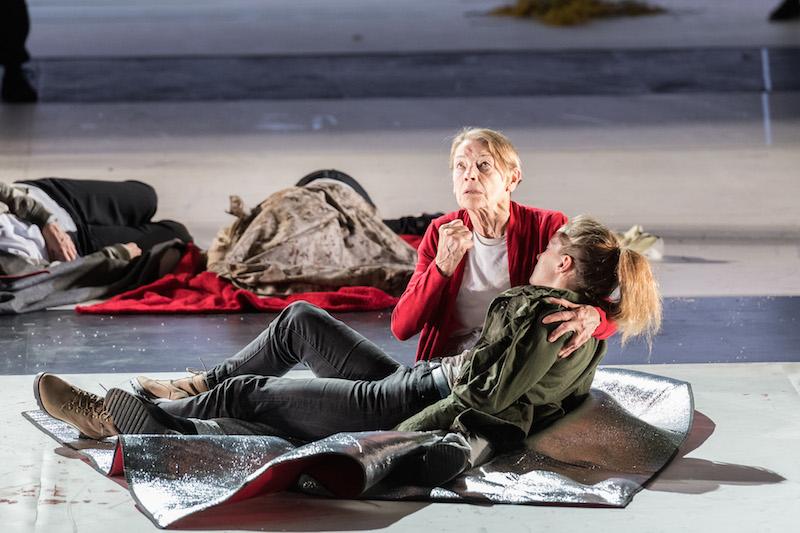 Earlier this week news broke that Glenda Jackson, fresh from her triumphant, Tony-winning run in Three Tall Women, will next don the crown as Shakespeare's tragic monarch King Lear. Broadway is making much ado about something and understandably so. New York stages haven't seen much gender-swapped or gender-blind casting of Shakespeare, but take a peek across the pond to find a revolution of sorts in the interpretation of the Bard's work.
Jackson is no stranger to the role of King Lear, having played it previously in 2016 at London's Old Vic. The Broadway production will be entirely different, with new staging, but Jackson is expected to bring just as much fervor to the role.
Currently growing in reputation is Artistic Director of Shakespeare's Globe Michelle Terry. Terry's interpretations of Shakespeare have led to some of the most groundbreaking castings yet seen. Terry herself starred as Hamlet in a gender-swapped production which featured Shubham Saraf as a male Ophelia and deaf actress Nadia Nadarajah as Guildenstern. Nadarajah when asked about the reinterpretation said it was a simple change to make and that "during the play we don't think about gender".
Around the same time as Jackson's King Lear in 2016, Terry took on a king of her own helming Henry V. Some roles were swapped such as Ben Wiggins as Princess Katherine, while others stayed in their traditional gender.
Terry described the experience as "genderless in a way, [saying] somehow it means you can hear the play afresh, there's no imposition".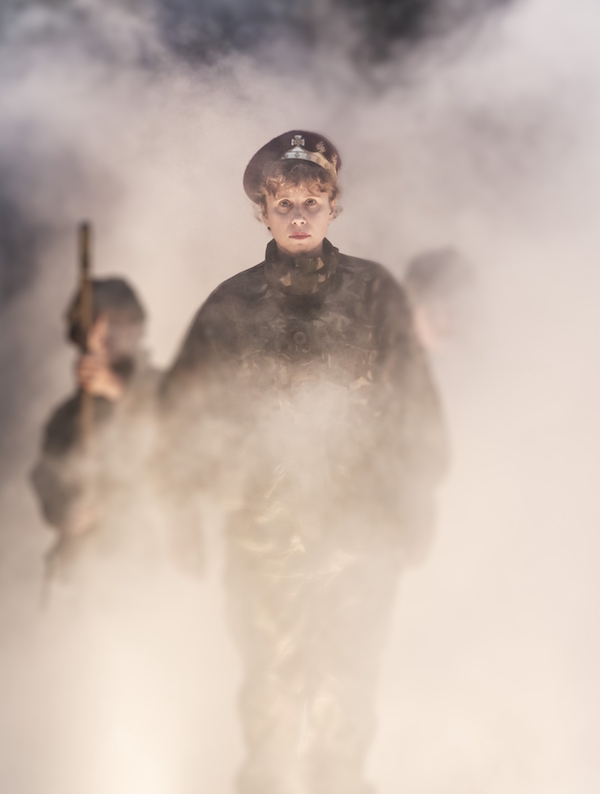 The National Theatre has also taken up the call for new interpretations and opportunities within the Shakespeare canon with Tamsin Grieg's run as Malvolio in The Tempest. The Bridge Theatre's most recent work, Julius Caesar (filmed by NT Live), featured gender-blind casting with Game of Thrones star Michelle Fairley as Cassius, Rosie Ede as Marullus/Artemidorus, and Leila Farzad as Decius Brutus to name a few.
Meanwhile, Merely Theatre Company is a London based repertory group that consistently casts their Shakespeare works with a blind-eye to gender. Their upcoming Macbeth features a female MacDuff and Malcolm.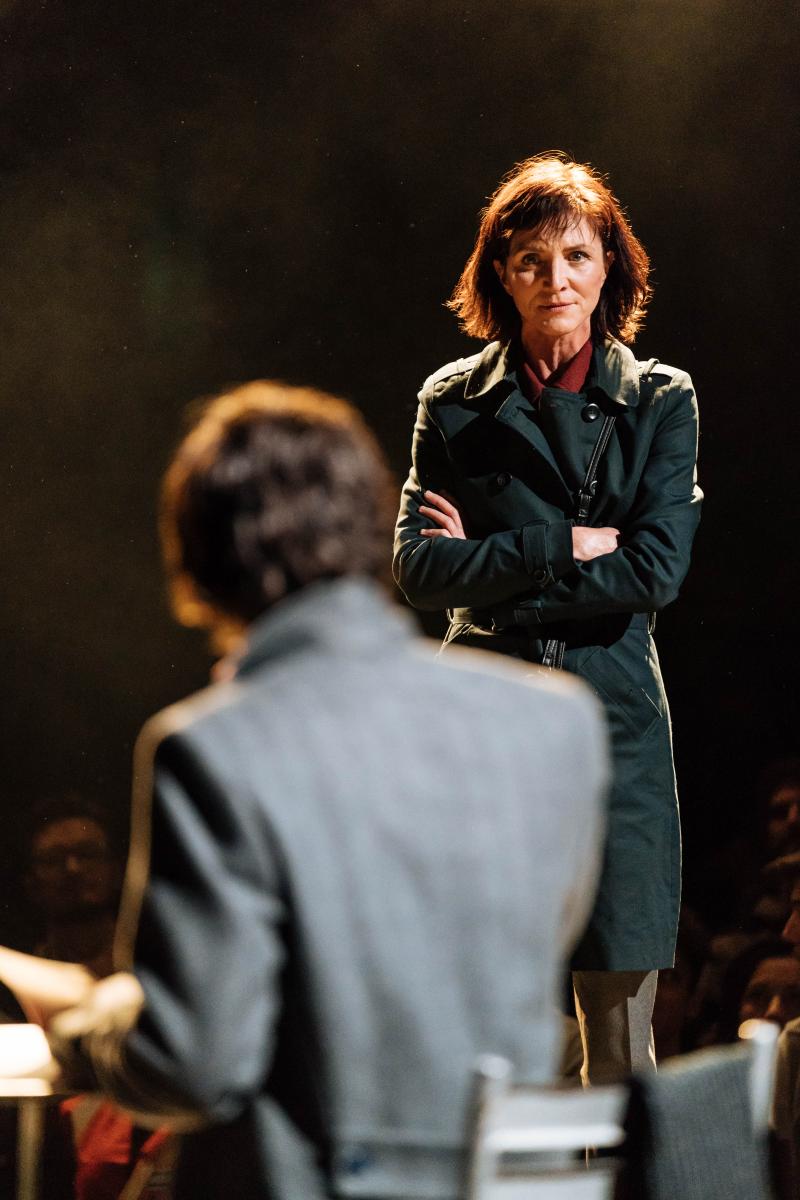 Artistic Director Scott Ellis in his guest blog for BroadwayWorld said his company takes it as their duty to expand the availability of roles. He writes that "as producers of Shakespeare, we have a responsibility to find a way to cast as many women as men in this heavily biased canon."
Of course, there can't be a discussion of gender roles in Shakespeare without the mention of Phyllida Lloyd. The renowned British director (whose screen work includes Mamma Mia!) has spearheaded a series of all-female productions. She began at The Donmar Warehouse with a trilogy, Julius Caesar, Henry IV, and The Tempest.
The Donmar is a small but highly regarded institution within the London community and Lloyd is not a name to scoff at, yet the company met with a surprising amount of pushback for the casting endeavor. Executive producer Kate Pakenham told The Guardian that the response following the Trilogy had people saying 'Well, you've done that all-female thing now' suggesting that it was no more than an experimental phase.
Yet despite the nay-sayers, the shows made it to New York for a run at Brooklyn's St. Ann's Warehouse. Even recently Lloyd's work has made the jump with The Public's Shakespeare in the Park production of The Taming of The Shrew. The cast starred The Good Wife/The Good Fight's Cush Jumbo as Katherina, and Tony and Olivier winner Janet McTeer as Petruchio. The New York Times found that Lloyd's use of gender played up 'the idea of theatrical role-playing to suggest how wearing masks can both entrap (in real life) and liberate (on a stage)'.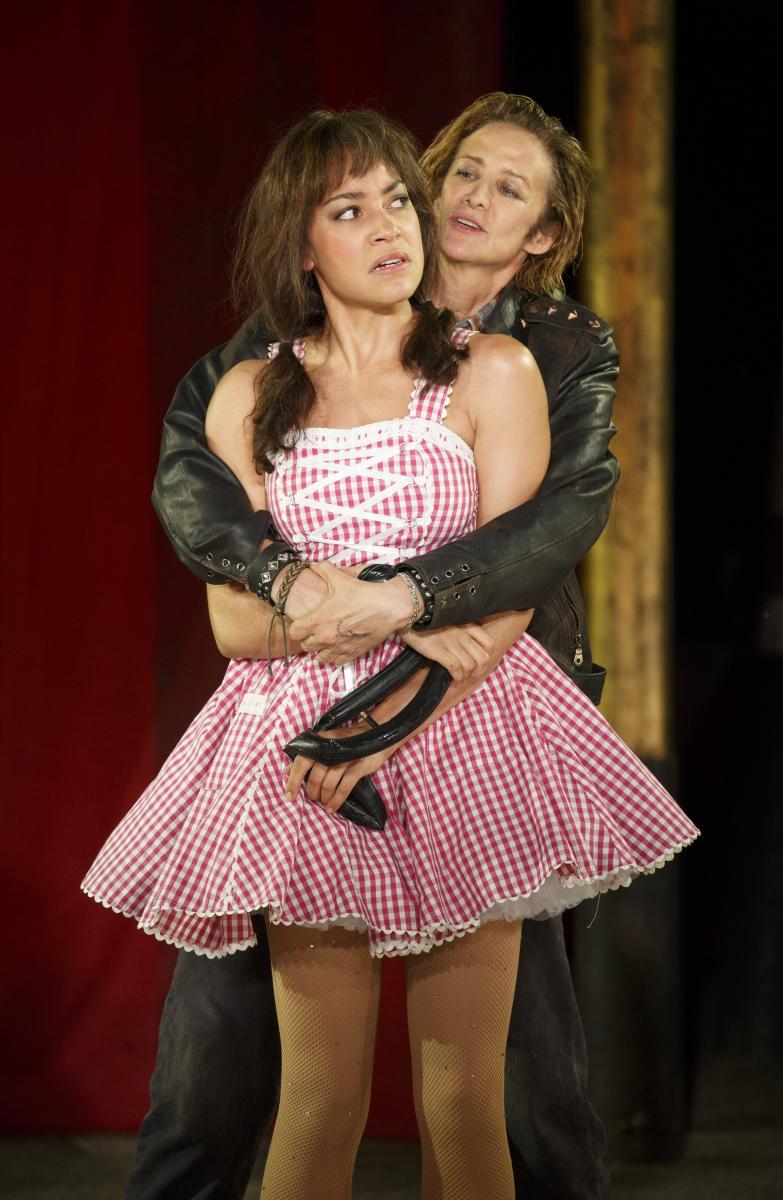 Opinions may sway on genderless or pointedly gender casting of Shakespeare's work, but what makes it so important? It's easy to name female characters any actress would be lucky to play: Lady Macbeth, Juliet, Beatrice. But in fact only 16% of the lines Shakespeare wrote are spoken by female characters. Some of the meatiest dramatic, comedic, tragic roles are out there, written by arguably the greatest playwright in history. So perhaps it's more than time to expand who they are and explore what it means to interpret characters beyond their gender.