BWW Review: CASI NORMALES 7TH SEASON at Astral Theater
In 2012 Casi Normales premiered at Teatro Liceo with a group of super talented argentinian performers like Laura Conforte, Fernando Dente and Mariano Chiesa. After 5 years of successful productions in Argentina, and also collaborations with the original cast from broadway and Spain, in 2018 Casi Normales came back to the tabloids on its 7th season here in Buenos Aires. in this oportunity with the incorporations of Franco Masini as Henri, Natalie's boyfriend. Natalie is played by Manuela Del Campo who has own this role for the last couple productions.
The show is at the Majestic Astral Theater on the historic Calle Corrientes where all the relevant artistic productions take place. For those who haven't seen the show yet, the story is about an american family who tries 'to keep it normal' even though their life cirumstances have been tough. The mother, Diana, has a bipolar disorder and this illness disrupts any posible harmony or balance inside that family. This issue plus common problems that every family faces daily, plus suicidal thoughts and ethical ideas about psichiatrists, lead to a combo that helps the story never to get old with the audience.
In Argentina, this show found its own audience a couple seasons ago and since that happened, everything took a new dimensión. I had the opportunity to see that first season and it has nothing to do with this last one. You can feel there is more than artists playing their parts onstage, they look like a real family. There is like a unit sense that goes beyond the stage and that the audience can totally feel. Probably because of the amount of years that this specific cast has been working together.
Casi Normales 7th Season reassured it's compromise with the audience, who became a real tribe. This show is now a ritual with great impact in social network- fenomenon that has to do with the Publicist, mentor and co-producer, Pablo del Campo, who transformed this production into an experience.
For those like me who had the opportuny to watch the original Broadway show and cast, there is nothing to envy them. In my opinión, argentinians are known for how passionate we are, and the audience can feel and enjoy that added ingredient in Casi Normales, ingredient that makes the story even more attractive.
In most of my articles I talk about Fer, he is such a talented young man and also a beatifull human. It's always a pleasure to see him onstage specially this season where he is not playing Henry but Gabriel. Also, he is a very humble artist and it is always rewarding to exchange a couple words and congratulating hugs with him in between shows.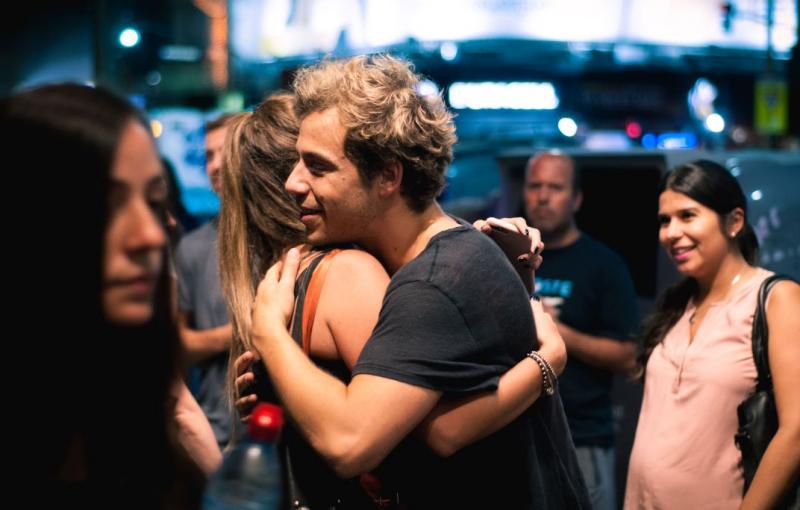 Also!, this 7th season Production came with surprises! A visit from Alice Ripley, original Diana On Broadway and also a give away of autographed vinyls and CD´s recorded buy this cast.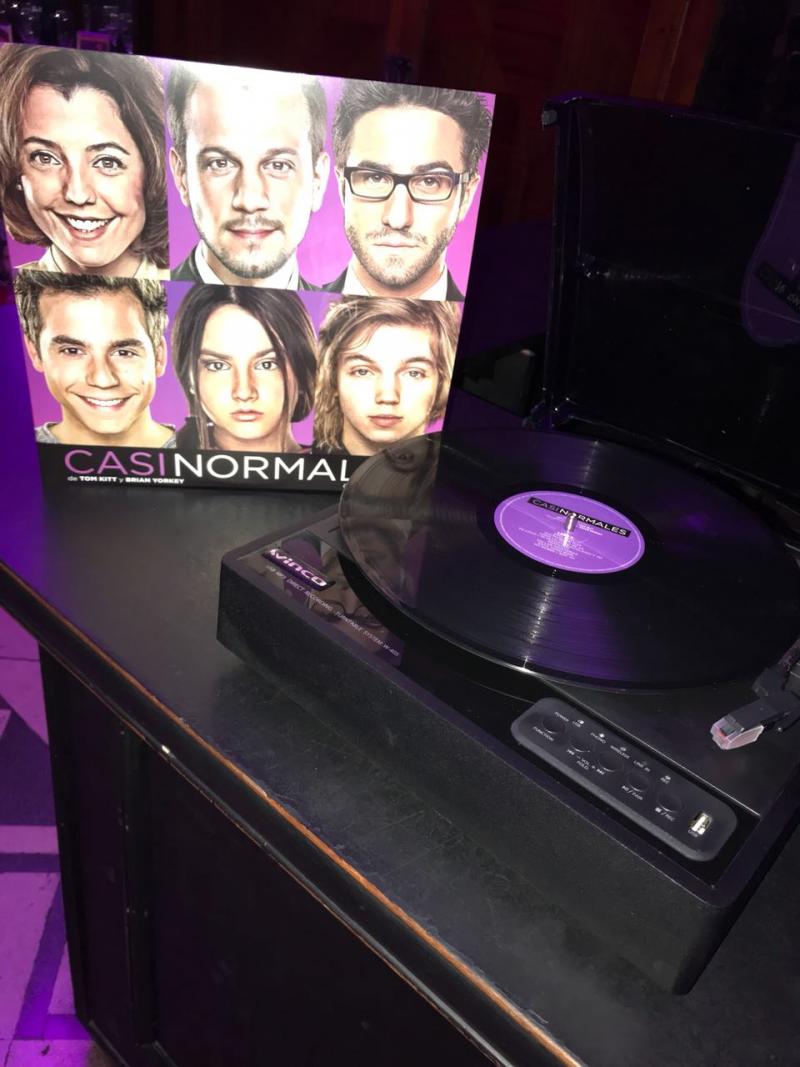 Casi Normales 7th Season will be running in theaters until the end of March. If you are in Buenos Aires, do not miss the chance to go see it!
Photo Credit: Lucas Spelta and Gente Magazine