Shortlist Announced For Biblio-Buzz 2023, Alexandra Palace's Children's Book Award
Biblio-buzz is aimed at young people aged nine to 12 years old.
Alexandra Palace is joining forces with local libraries, schools and bookshops to inspire a new generation of bookworms by launching Biblio-buzz 2023, the Alexandra Palace Children's Book Award.
As Ally Pally counts down to all the action kicking-off in January 2023, the shortlisted six authors and their amazing books that will inspire a series of literary challenges, workshops and the awards themselves, have been unveiled today.
The shortlist:
Biblio-buzz is aimed at young people aged nine to 12 years old. From January 2023, participants are challenged to read the six shortlisted texts, before voting for their favourite. The initiative will culminate at an award ceremony on Friday 24 March at the Alexandra Palace Theatre, where participants will meet the authors, get their books signed, take part in workshops and Q&As, and find out who the winners are at a very special ceremony.
Mark Civil, Head of Creative Learning at Alexandra Park and Palace Charitable Trust says: "We're delighted to be launching Biblio-buzz 2023 by announcing an unbelievably exciting shortlist of authors, whose books are perfect for young people to discover and develop their interest in the world of books. Starting in January, we'll be working with our Biblio-buzz authors, friends in local libraries and schools across Haringey to set a series of challenges for hundreds of young readers. Biblio-buzz will then culminate in an award ceremony in the beautiful Alexandra Palace Theatre, whose stage has been graced in recent times by renowned authors like JK Rowling, Phillip Pullman, Jacqueline Wilson, Michael Rosen and many more. We can't wait to get going."
This year the official suppliers of Biblio-buzz 2023 are Muswell Hill Children's Bookshop and Pickled Pepper Books who are offering discounted packs of the shortlisted books to schools or individuals who take part in Biblio-buzz.
Further information about Biblio-buzz 2023 is available here.
More Hot Stories For You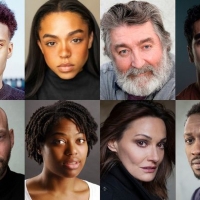 Donmar Warehouse Announces Cast For the World Premiere of Diana Nneka Atuona's TROUBLE IN BUTETOWN

December 2, 2022

Artistic Director Michael Longhurst and Executive Director Henny Finch have announced the casting for Diana Nneka Atuona's Trouble in Butetown. Tinuke Craig directs Samuel Adewunmi, Rita Bernard-Shaw, Ifan Huw Dafydd, Zaqi Ismail, Gareth Kennerley, Bethan Mary-James, Sarah Parish and Zephryn Taitte.
---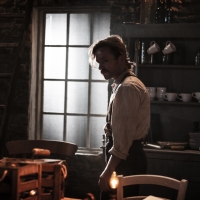 Photos: First Look at WICKIES: THE VANISHING MEN OF EILEAN MOR at Park Theatre

December 2, 2022

All new production photos have been released for Wickies: The Vanishing Men of Eilean Mor at Park Theatre.  Written by Paul Morrissey, Wickies: The Vanishing Men of Eilean Mor, opened at the Park Theatre on St Andrew's Day, Wednesday 30th November 2022.
---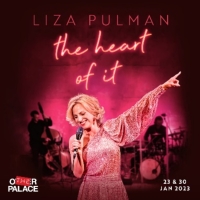 Liza Pulman Brings THE HEART OF IT to The Other Palace Next Month

December 2, 2022

Singer, actress and comedienne Liza Pulman will bring her acclaimed tour de force The Heart of It to The Other Palace in 2023, with performances on Monday 23 and Monday 30 January.
---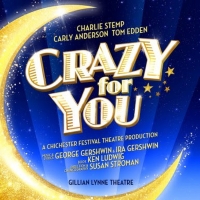 CRAZY FOR YOU Transfers To The West End in June 2023, Starring Charlie Stemp, Carly Anderson, and Tom Edden

December 2, 2022

The smash hit Chichester Festival Theatre Production of Crazy For You will transfer to the West End next year. Susan Stroman's celebrated new production of the classic Gershwin musical, which played a sold-out season in Chichester this summer, will transfer to London next year.
---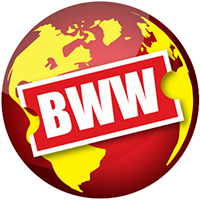 Ardent Theatre Presents STRIKE! at Southwark Playhouse Next Year

December 2, 2022

Kate Saxon directs Tracy Ryan's extraordinary account of the Dunnes Stores Anti-Apartheid Strike which took place in Dublin from 1984 to 1987.  This action would play a pivotal role in world history with Ireland becoming the first Western European state to ban South African imports and ultimately leading to the fall of the apartheid regime.
---