Photo Flash: STARLIGHT EXPRESS Celebrates 25th Anniversary in Germany
It felt as if STARLIGHT EXPRESS had raised its curtains for the very first time. The audience was filled with excitement and the atmosphere resonated a spectacularly successful opening night - just as it has in almost every time for 25 years! The roller-skates musical celebrated its 25th anniversary tonight and legendary composer Sir Andrew Lloyd Webber himself, was there to star guest the event and take to centre stage: "There is no other theatre in the world quite like this one! STARLIGHT EXPRESS has turned Bochum into a renowned city of musical success." Check out photos from the festivities below!
1,700 exclusively invited guests and celebrities from the worlds of sporting, arts and television attended the colourful gala presentation. After a grand standing ovation that appeared to never end and a fully revised performance that was masterfully delivered by a jovial and enchanting ensemble, everyone looked forward to the fabulous party held in a marquee right in front of the theatre that offered a deliciously diverse buffet and enough food-for-thought to revolve around the new sound, light and laser show.
This exceptional and unique stage production has been writing history since 1988. No other musical in Europe has been shown for this length of time in any one location. To date, STARLIGHT EXPRESS has captured the hearts of over 14 million people in 9,777 shows.
Photo Credit: Jens Hauer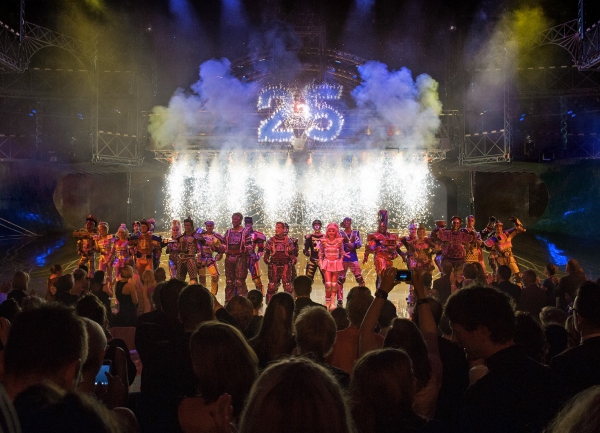 Fireworks for the 25th Anniversary Show of STARLIGHT EXPRESS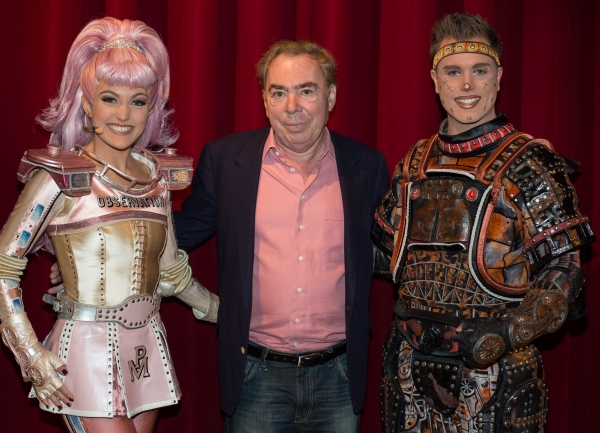 Georgina Hagen), Sir Andrew Lloyd Webber and Marcel Brauneis