Photos: First Look at Isy Suttie, Frances Ruffelle and More in THE A-Z OF MRS P at Southwark Playhouse
The brand new musical fable THE A-Z OF MRS P opened at Southwark Playhouse on 21 February 2014, starring Isy Suttie (Peep Show / Shameless) in her first musical, as the pioneering Mrs P; with Tony Award winner Frances Ruffelle (Les Miserables, Pippin, Piaf) as her emotionally fragile mother; and Michael Matus (Martin Guerre, The Baker's Wife, The Sound Of Music) as Phyllis's beloved and impossible father, the map publisher Alexander (Sandor) Gross. Scroll down for a first look at the cast in action!
In 1936, Phyllis Pearsall left her husband in Venice and came to find her way in London. Then she received a telegram from her father, map publisher Alexander Gross. And here begins the story of how a Bohemian artist put down her paints and picked up the drawing board to follow in her father's footsteps to map an entire city. Follow their different journeys as they intersect and diverge through the thoroughfares and alleyways of London, seizing opportunities, to build an iconic business midst the tangled labyrinths of a troubled family saga. For anyone who has ever searched to find their way, here is a re-telling of the myth and even more remarkable reality behind the handy, all-purpose, pocket-sized A-Z Street Guide of 23,000 streets (with house numbers).
A love letter to London, and inspired by the autobiographies of the eccentric Phyllis Pearsall, THE A-Z OF MRS P has certainly found its feet. The book is by DIANE SAMUELS (Kinderstransport - West End/Broadway) and music and lyrics by singer/songwriter GWYNETH HERBERT (Albums on Blue Note & Universal) - THE A-Z OF MRS P is their first musical together. The song Lovely London Town has already won the Stiles & Drewe Best New Song Prize.
Unusually for British Musical Theatre, it is a very female-led creative team. Working alongside DIANE and GWYNETH are musical arranger SARAH TRAVIS (Tony Award for Sweeney Todd on Broadway) and designer KLARA ZIGLEROVA (Jersey Boys / Sister Act). THE A-Z OF MRS P is directed by SAM BUNTROCK (Sunday In The Park With George - Menier/West End/Broadway) and choreographed by NICK WINSTON (Loserville, Fings Aint' Wot They Used T'Be).
The cast also includes: STUART MATTHEW PRICE (Parade, Shrek) as Phyllis's brother Tony Gross, SARAH EARNSHAW (Wicked); MAX GALLAGHER (History Boys); DAWN SIEVEWRIGHT (Glasgow Girls); SIDNEY LIVINGSTONE (Acorn Antiques The Musical, Oklahoma!) and IAN CADDICK (Sweeeney Todd, Les Miserables).
For more information, visit Southwarkplayhouse.co.uk.
Photo Credit: Jane Hobson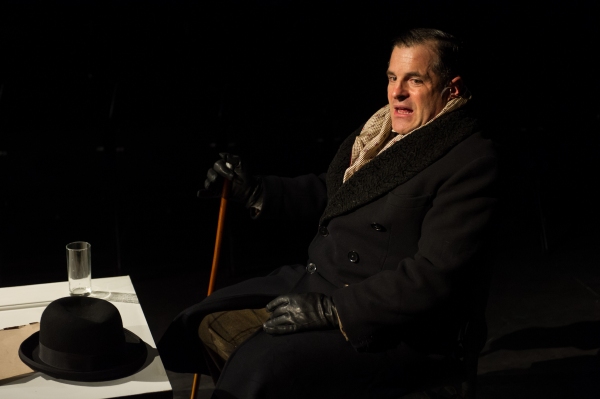 Michael Matus (Sandor)

Michael Matus (Sandor)

Michael Matus (Sandor)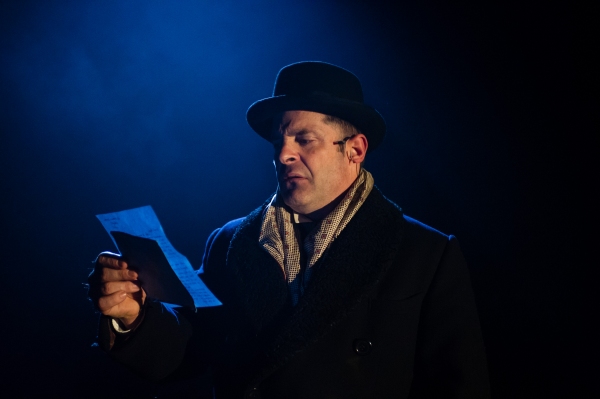 Michael Matus (Sandor)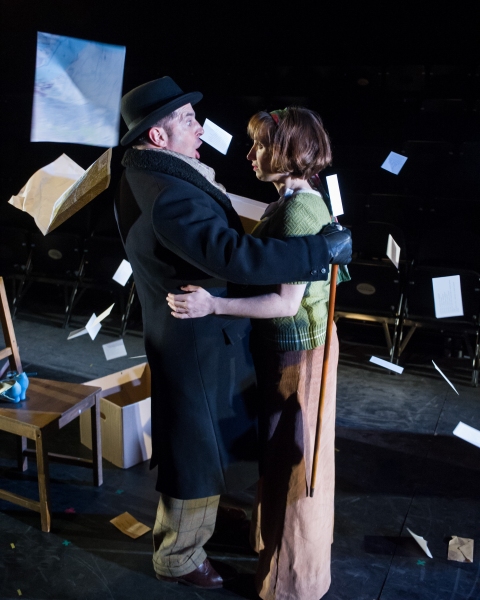 Michael Matus (Sandor) and Isy Suttie (Mrs P)

Michael Matus (Sandor) and Isy Suttie (Mrs P)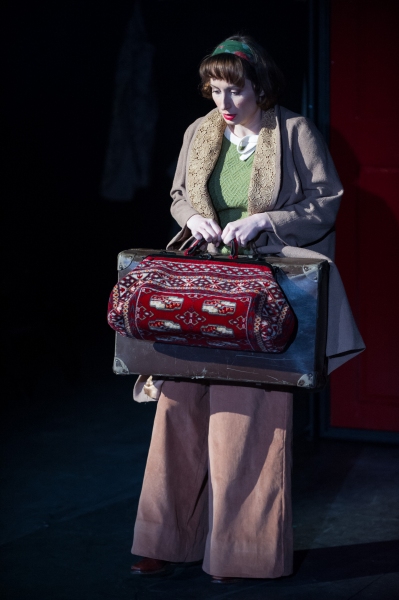 Isy Suttie (Mrs P)

Isy Suttie (Mrs P) and the Cast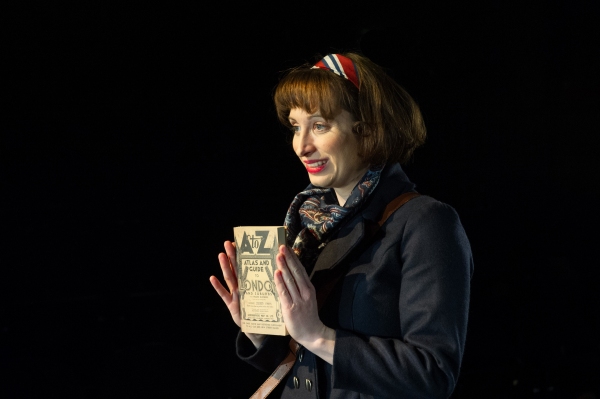 Isy Suttie (Mrs P)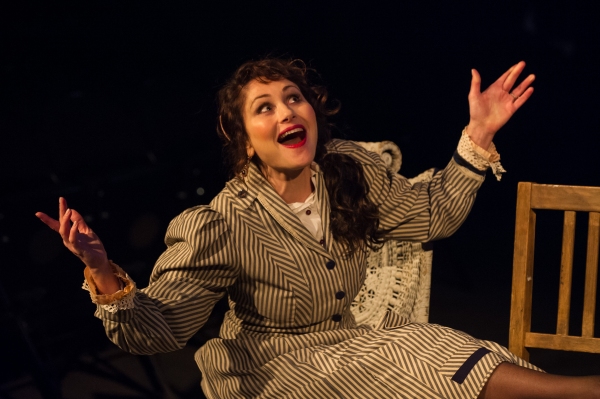 Frances Ruffelle (Bella)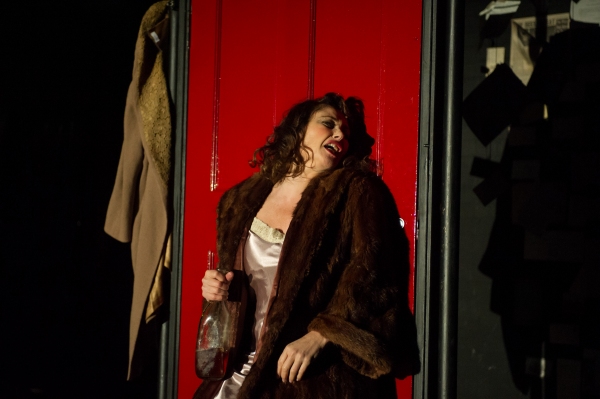 Frances Ruffelle (Bella)

Frances Ruffelle (Bella) and Michael Matus (Sandor)

Frances Ruffelle (Bella), Stuart Matthew Price (Tony), Isy Suttie (Mrs P) and Max Gallagher (Pilot)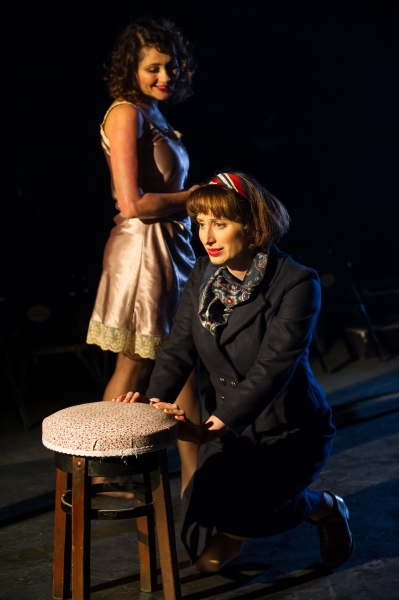 Frances Ruffelle (Bella) and Isy Suttie (Mrs P)

Gwyneth Herbert and Isy Suttie in rehearsal