Photo Flash: First Look at GRAND HOTEL, Opening Tonight at Southwark Playhouse
The new London production of the acclaimed Broadway musical Grand Hotel at Southwark Playhouse, opens tonight 5 August 2015, produced by Danielle Tarento and directed by Thom Southerland, the award-winning team behind the musicals Titanic (that recently transferred to Toronto), Parade and Mack & Mabel. Scroll down for a first look at the cast in action!
Grand Hotel features Book by Luther Davis, Music and Lyrics by George Forrest and Robert Wright, and Additional Music and Lyrics by Maury Yeston.
The Grand Hotel in 1928 Berlin is bustling with eccentric and sometimes dubious guests: amongst them a fading prima ballerina being forced to dance again; a fatally ill Jewish bookkeeper who wants to spend his final days living in luxury; a young, handsome, but destitute Baron; a cynical doctor suffering from World War I wounds; an honest businessman going bad as he faces financial ruin and a typist dreaming of Hollywood stardom. Over the course of a weekend, their extraordinary stories interweave with each other and the hotel's hard-working staff.
The 17-strong international cast are: David Delve, Christine Grimandi, Scott Garnham, George Rae, Victoria Serra, Jacob Chapman, Valerie Cutko, Jonathan Stewart, James Gant, Charles Hagerty, Paul Iveson, Rhiannon Howys, Jammy Kasongo, Ceili O'Connor, Durone Stokes, Samuel J Weir, Leah West.
On the creative team are: Director Thom Southerland, Musical Supervisor Simon Lee, Musical Director Michael Bradley, Choreographer Lee Proud, Set & Costume Designer Lee Newby, Lighting Designer Derek Anderson, Sound Designer Andrew Johnson, Casting Director Danielle Tarento.
Photo Credit: Avid Ron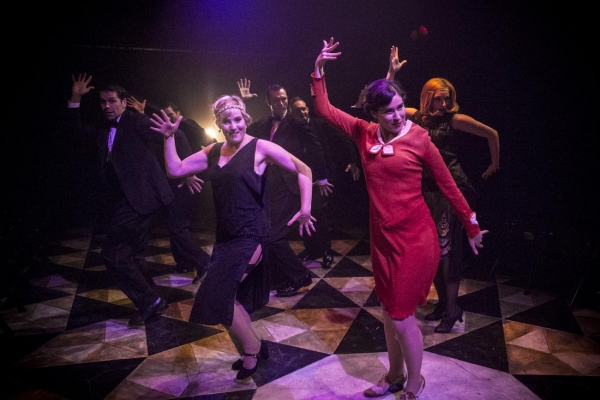 Victoria Serra (Flaemmchen) and the cast of GRAND HOTEL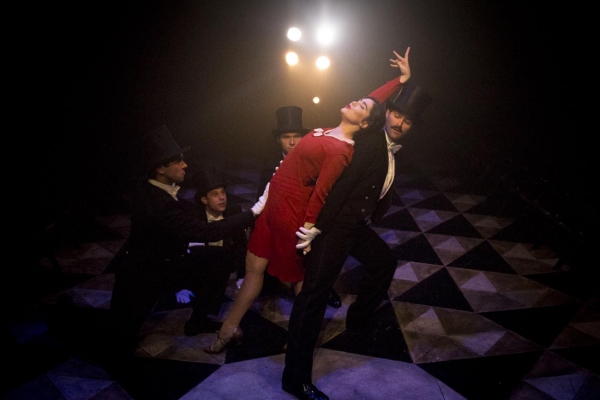 Victoria Serra (Flaemmchen) and the cast of GRAND HOTEL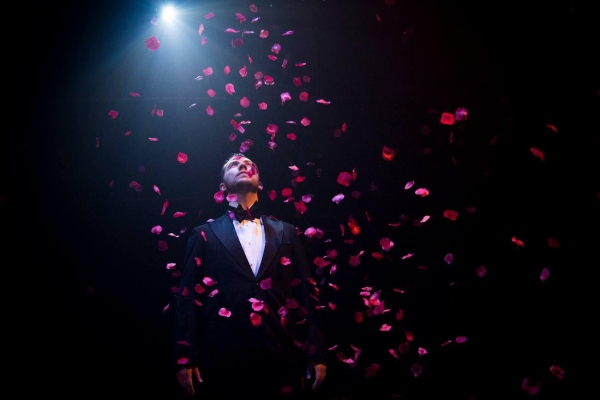 Scott Garnhamp

Christine Grimandi and Scott Garhnam

Christine Grimandi and Scott Garhnam

Victoria Serra