Photo Flash: '60s White House Musical Play HOT LIPS AND COLD WAR Opens This Week
HOT LIPS AND COLD WAR is a brand new sophisticated musical play set in the White House during the 1960s - a time of the Cold War, civil rights, protest movements, social and class unrest and the evolving musical revolution. Directed by Tim McArthur, the unusual filmic inspired interpretation of one of the most fascinating love stories in history is set to captivate audiences. President John F. Kennedy, First Lady Jackie Kennedy and Marilyn Monroe return to the White House in style!
Running at London Theatre Workshop, 30th January - 24th February 2018
Cast: Freya Tilly (Marilyn Monroe), Jamal Franklin (Marvin), Adam Small (Davy), Marcia Sommerford (Jackie Kennedy), Robert Oliver (President John F. Kennedy), Florence Odumosu (Grace), Ashley Knight (Jerome "The King" Kingsley), Sylvie Briggs (Maria), Lewis Rae (Kenny).
Behind closed doors the Irish Catholic President, John F. Kennedy, and his long-suffering and much-admired wife, Jackie Kennedy, face turmoil. The eyes and hopes of the Western world are upon them. Plans are being made for the President's momentous visit back to his roots to his great-great grandfather's sleepy Irish home town. In the Kennedy household, Maria, a young, distantly related Irish relative shows up and taken on trust becomes a fly on the wall.
The First Lady juggles her young family's needs with her new-found position, but life is more like a burnt Thanksgiving pie than a bowl of cherries. Hanging over them is the terrifying threat of nuclear war with the Russians and it doesn't help that the sex obsessed President is playing away from home. Problems simmer and become steamier when America's glamorous blonde bombshell, Marilyn Monroe, catch's the President's eye but her fragile frame of mind proves challenging. Unless Marilyn gets what she wants, she could cause a catastrophe in his personal and public life at an incredibly dangerous point.
Running at London Theatre Workshop from 30th January - 24th February 2018
Address: London Theatre Workshop, 88 Gracechurch Street (next door to the New Moon Pub), Leadenhall Market, London EC3V 0DN.
Tickets: £15 Concessions: £12
Online Box Office: http://londontheatreworkshop.co.uk/hot-lips-and-cold-war/
Preview dates: Tuesday 30th and Wednesday 31st January.
Performances: Tuesdays - Saturdays at 7:30 p.m. (no performances on Mondays)
Matinée: Saturday 10th February at 3:00 p.m.
Running time: approximately 2 hours.
Photo Credit: Jamie Scott-Smith.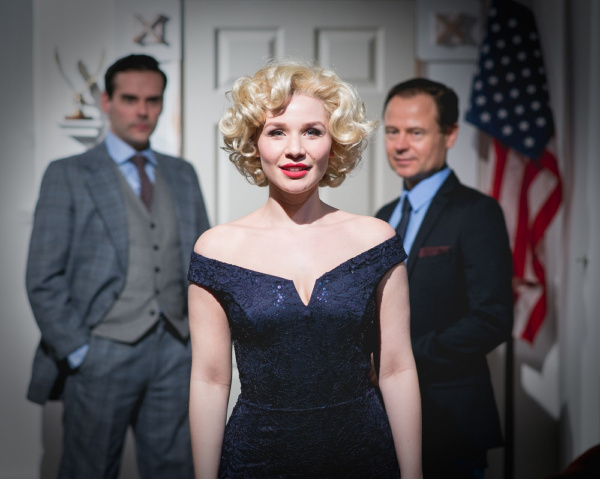 A blonde bombshell is dropped on the White House this week! (Freya Tilly as Marilyn Monroe) (photo: Jamie Scott-Smith)

Tough love for First Lady Jackie Kennedy (Marcia Sommerford) in Lizzie Freeborn's gripping new musical play 'Hot Lips and Cold War'. (photo: Jamie Scott-Smith)

Marilyn Monroe (Freya Tilly) catches the President's eye. (photo: Jamie Scott-Smith)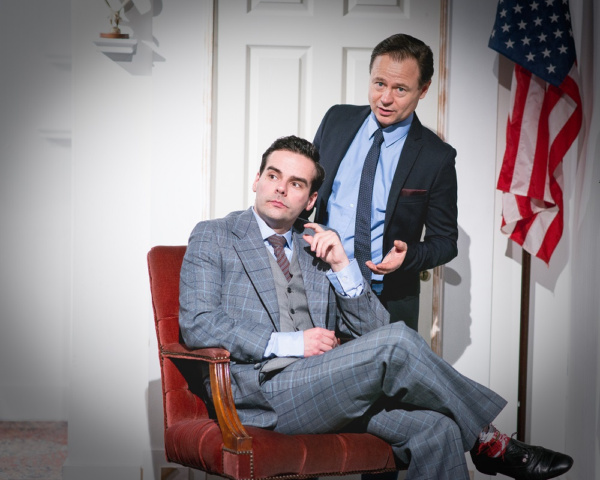 Does the President prefer blondes and what can his personal secretary, Kenny, do about it? Robert Oliver as John F. Kennedy pictured with Lewis Rae - Kenny. (Photo: Jamie Scott-Smith)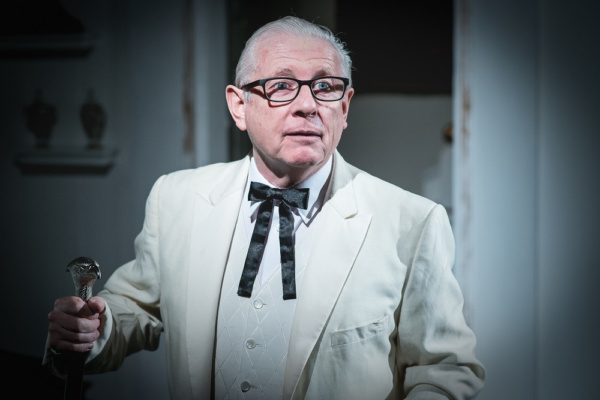 Introducing Jerome The King Kingsley played by Ashley Knight. (Photo: Jamie Scott-Smith)

White House secrets with Marvin (JamAl Franklin) and Grace (Florence Odumosu). (photo: Jamie Scott-Smith)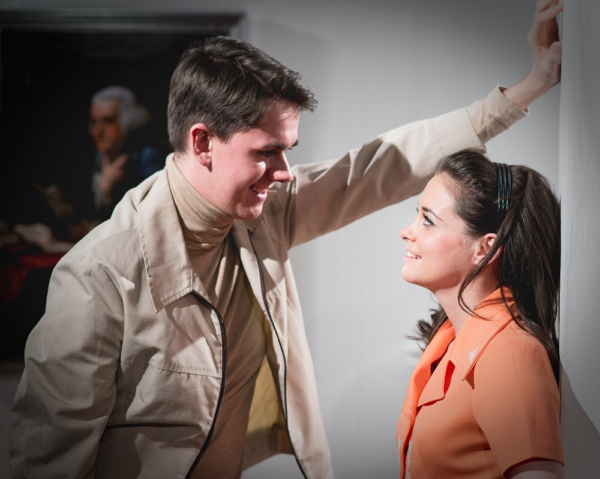 Davy (Adam Small) with the all-seeing Maria (Sylvie Briggs). (photo: Jamie Scott-Smith)

Keeping White House secrets with Maria? Marvin (JamAl Franklin) with Maria (Sylvie Briggs). What do they know? Find out in 'Hot Lips and Cold War'. (photo: Jamie Scott-Smith)

First Lady Jackie Kennedy (Marcia Sommerford) is having a few problems with her President. (photo: Jamie Scott-Smith)