Guest Blog: Playwright Jordan Seavey On HOMOS, OR EVERYONE IN AMERICA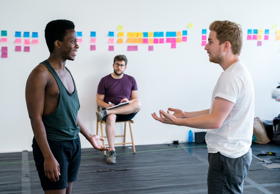 As my play Homos, or Everyone in America makes its European debut this summer, almost exactly two years after both its world premiere in New York and the 2016 American Presidential election, it's interesting for me to consider what has and hasn't changed in that time.
In fact, time is a central theme in the play, which chops it up and reorders it non-chronologically, endowing the storytelling with a different kind of logic. A queer logic, you might even say.
Taking place between 2006-2011, just before same-sex marriage equality law was passed in the States, the play follows two gay men whose lives and love are challenged by a vicious crime, and is loosely inspired by personal experience: my own past relationships and physical violence that has touched my life.
A respected American theatre critic recently suggested that gay playwrights may have nothing left to write about now, since AIDS has become a manageable disease, gay people can marry, and theoretically equality has been achieved. But the personal experience of belonging to a minority often doesn't shift as quickly as laws do.
I posit that the milestone plays many of us know and love (Harvey Fierstein's Torch Song Trilogy, Tony Kushner's Angels in America, and many, many others) are not the end-all, be-all of the queer canon, but only the beginning.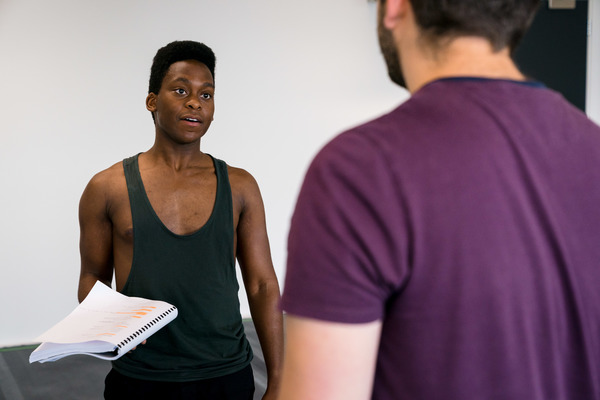 Queer people have lived lives largely in hiding, rarely by choice, for thousands of years. We have been ignored when besieged by an epidemic. We have been bullied, ostracised, jailed, beaten, raped and killed.
We have been denied basic human rights, much less the right to marry. We have been treated as 'less than', morally degenerate, even inhuman, and in many places in the world, we still are.
It seems absurd then to suggest that legal access to marriage (heretofore a straight institution, by the way) immediately catches us up, equalises us, and rights the wrongs of history.
I'm a relatively young playwright, but when I began writing plays 20 years ago in the late Nineties, as a newly out, indignant, brazen and truly young playwright, my writing demanded that I be seen and heard, treated with tolerance, respect and equality. In this, at 17, 18 years old, I was extremely 'of the moment', if not slightly ahead of it.
For a bit of cultural reference, Ellen DeGeneres had only just come out on her TV sitcom in 1997, Anderson Cooper wasn't out at all, and coming out as a teen was a relatively new phenomenon. In 1998, Matthew Shepard was murdered in a vicious hate crime, eventually leading to federal hate crime legislation - 11 years later in 2009.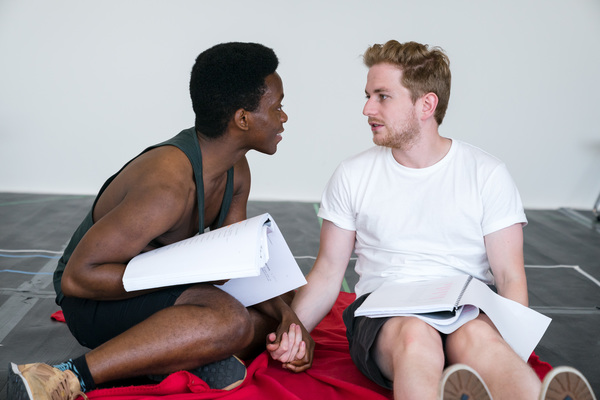 Now, at 37 years old, I assume tolerance, respect and equality are a given - but am newly fascinated, and somewhat troubled, by our assimilation in this post-marriage-equality age.
If we have equality, must we give up or lose our fertile queer culture, itself at least partly a result of oppression and persecution? And if persecution has ended, why are people still being beaten and killed? And if much of America finds itself newly accepting or even embracing the LGBTQIA community, how did it elect a conservative-leaning, racist President bent on reversing progress in general?
But while some of America may be determined to go backwards culturally, socially and economically, the resistance is strong. The roots of white supremacy and other age-old systems of oppression are being seen clearly for what they are, dug up and laid bare. It's not clean, it's not easy, it's not fun, and it may not be fast, but it's definitely happening.
What's changed in the past two years, or so it seems to me (a cisgender Jewish white queer and gay man living in a liberal coastal U.S. city), is - finally - the beginning of a truly broad reckoning. A shift toward - finally - voices of all races, genders, classes, the wide spectrum of LGBTQIA voices, all marginalised voices getting a chance to tell their stories, to be seen and heard, to get in the way and refuse to politely move aside or shut up.
And I hope Homos, or Everyone in America is one small thread in the fabric of that change.
Homos, or Everyone in America at Finborough Theatre 7 August-1 September
Photo credit: Alex Brenner
Related Articles View More UK / West End

Stories

Shows
More Hot Stories For You