Guest Blog: Katy Lipson On New Musicals Festival FROM PAGE TO STAGE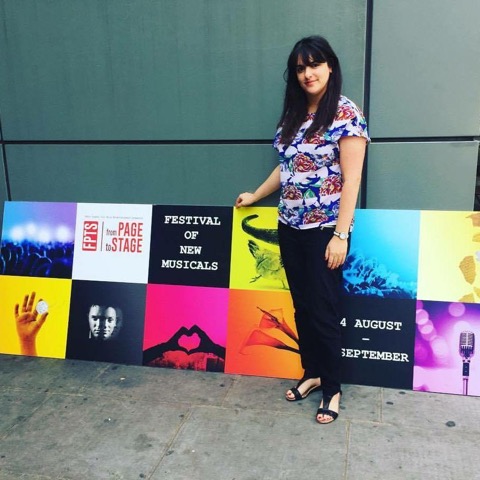 Thank you, BroadwayWorld, for asking me to write a blog on our new musical theatre season From Page To Stage. It's given me the opportunity to truly look over the previous five years' work and all we have achieved and contributed to the British landscape of new musicals.
From Page To Stage is an international festival of new musical theatre, showcasing musicals at all different stages of development: from songwriting showcases, to staged readings, full workshop productions and multiple mini showcases. We created the brand in 2013 and we're now in our sixth year of operation. We've featured the music and lyrics from over 100 international new musicals!
From Page To Stage began in 2013 when the Landor Theatre became available for a four-week period and we decided to work on presenting a full festival of new musical theatre with them. We had a strong knowledge of British writers at that time, so the first year was a combination of operating as a receiving house, like the Edinburgh Fringe, reading new work and selecting it for presentation, as well as self-presenting two weeks of new work as a producer.
We had 23 different performances over 28 days! We featured the work of Dougal Irvine, Tamar Broadbent, Michael Gordon Shapiro, Charles Bloom, Andy Collyer, Alexander Bermange and Annmarie Lewis Thomas. We produced a reading of Stephen Cole and David Krane's The Road to Qatar, which we then took to the Edinburgh Fringe Festival in 2014.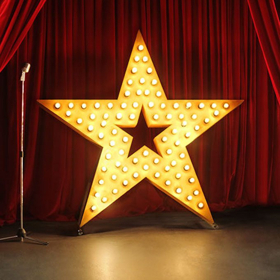 We first applied for Grant for the Arts in 2014, and decided to produce all the work in the festival. It was then that we first reached out to American artists as well as British, and created the format of a songwriters showcase, three staged readings and four showcases on one evening.
Readings this year included Claus the Musical and Return of the Soldier, which later received a critically acclaimed production at the Jermyn Street Theatre, as well as full workshop productions of both British musical Before the Night is Through and American musical The Mistress Cycle. Return of the Soldier will be presented again this September at Hope Mill Theatre, and Claus has received two licensing deals to date.
In 2015, we moved to the more centrally located Tristan Bates Theatre at the Actors Centre and doubled our grant from the Arts Council. In this year, we presented new British musical The Stationmaster for two weeks, as well as showcases of Just A Man and This Is Also England.
We also presented readings of Out There by by Elliot Davis and James Bourne, licensed by MTI, and Five Children and It by composer and lyricist Eamonn O'Dwyer, who is regularly commissioned now as a writer and whose other new musical The House of Mirrors and Hearts we produced in full at the Arcola Theatre.
We had our final year at the Tristan Bates in 2016, and decided to present a shorter three-week season focused on showcases and readings only. This was an exciting year, as we presented the European premiere of Hamilton creator Lin-Manuel Miranda's mini musical 21 Chump Street, as well as a 45-minute, one-woman song cycle called Heart of Winter by the composer of The Stationmaster.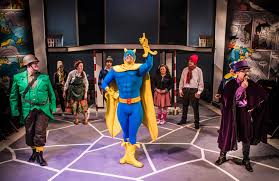 Plus there was Bananaman, which had its premiere production at Southwark Playhouse last year, and we also presented a showcase of The Toyboy Diaries, which received a full production at Hope Mill Theatre earlier this year.
The 2017 festival moved to Andrew Lloyd Webber's The Other Palace and had one of the largest companies in the West End that summer: a cast of 60+, working alongside 18 creatives, plus musicians, and over 50 composers and writers presenting new musicals!
From fully staged main house productions, readings and workshops to concerts and showcases, the International Summer Festival ran for three weeks. It showcased musicals from around the world, including: Panama, Germany, France, the UK and the US. We were lucky enough to work with Burt Bacharach and Steven Sater on their new musical Some Lovers and on Sater and Sheik's other new musicals, as well as songs from their Spring Awakening.
We also presented a reading of a show we commissioned called The Queen's Nose, based on Dick King-Smith's novel of the same name. We are proud that one of our other readings, XY, has been picked up for prestigious new musical festival NAMT in New York this autumn.
From Page To Stage is now seen as a ground-breaking international festival for new musicals, which will be seen by industry names and public audiences at the start of their musical theatre life.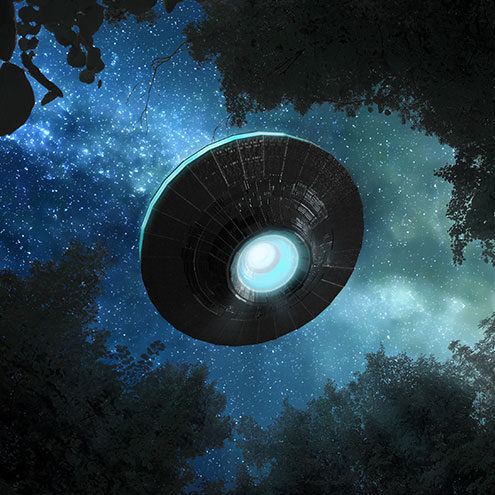 Last year, Andrew Lloyd Webber, owner of The Other Palace, said: "I am thrilled that Katy Lipson is bringing From Page to Stage to The Other Palace. It buoys my hope that The Other Palace will become a breeding ground for new musicals and a genuine hub for anyone interested in musical theatre."
This year, for our sixth season, we move to the wonderful musical house Southwark Playhouse to present new musical Unexpected Joy from 5-29 September, with our readings and showcases falling through the month too.
In 2018, we will present seven new pieces. There'll be rehearsed readings of three new musicals: The Astonishing Times of Timothy Cratchit, inspired by the characters of Charles Dickens' A Christmas Carol; Cult!, by Cameron Mackintosh Resident Composer recipient Tasha Taylor Johnson; and To Paint the Earth, which tells the story of the Jewish Underground in the Warsaw Ghetto of WWII.
We will also present 25-minute showcases of four new musicals by a repertory company of actors: Benjamin Button, based on the short story by F. Scott Fitzgerald; Villages, which features songs inspired by various LGBT bars and venues throughout history; Smoke, set in 1860s Southwark; and Never Change, a musical about the people we love, how we love them and how we try to love ourselves.
For more information, visit frompage2stage.com or southwarkplayhouse.co.uk/show/from-page-to-stage