Disney's ALADDIN Announces Its Second Autism-Friendly Performance At London's Prince Edward Theatre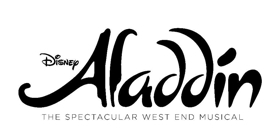 Disney's hit musical Aladdin is pleased to announce that its second dedicated Autism-Friendly Performance will take place at 1.30pm on Tuesday 28 August 2018. It follows the success of previous such performances which are designed to make the show more accessible for those affected by autism. The Lion King's upcoming Autism-Friendly Performance on 3 June 2018 has now sold out.
Disney Theatrical Productions will work closely with The National Autistic Society, the UK's leading charity for autistic people and their families, to deliver the performance.
Autism is a lifelong developmental disability that affects how people perceive the world and interact with others. There are around 700,000 autistic people in the UK. Although everyone on the autism spectrum is different, people may be under or oversensitive to sounds, touch, tastes, smells, light or colours, which can make everyday life extremely challenging. They can also find social situations and unexpected changes a challenge, which can sometimes lead to extreme levels of anxiety.
Nancy Shakerley, Education and Outreach Manager for Disney Theatrical Group, said: "We are delighted to announce our second Autism-Friendly Performance at Aladdin in what will be the show's third year in the West End. Taking place in the school holidays we hope that this will be a more accessible and relaxed performance for people with autism, as well as their family and friends. We continue to work closely with our partners, the National Autistic Society. This performance is becoming one of the highlights of our year!"
Chris Pike, Autism Access Specialist at the National Autistic Society, said: "We were delighted to be offered the opportunity to work with Disney Theatrical Productions and the Prince Edward Theatre on this hugely successful show.
"There are around 700,000 autistic people in the UK, and many struggle to cope with unfamiliar places and everyday sights and sounds which others are able to filter out, such as artificial lighting, background music or traffic noise.
"Autistic people and their families tell us that they would love to visit the theatre, but because of sensory issues and anxiety in unfamiliar surroundings, they are prevented from doing so. Aladdin's production team have taken great care in adapting the show, including having a 'visual story' online which can help autistic people prepare for their visit in advance. This means that for some of the audience on 28 August, this will be the very first time that they are able to experience the thrill of a live performance."
These dedicated Autism-Friendly Performances of Aladdin include modifications to the booking process, performance and the theatre environment, including:
The theatre's foyer includes designated quiet and activity areas; staffed by experts in autism throughout the performance should anyone need to leave their seats.
Slight adjustments are made to the performance itself, including the reduction of jarring sounds or strobe lighting that face the audience.
The cast of Aladdin along with Prince Edward Theatre box office and front of house staff have been given training to understand the needs of an audience made up of adults and children who are autistic.
A specific website has been set up for this performance, linking to a dedicated booking page. The website includes a downloadable 'visual story' to help people with autism understand the process of a visit to the theatre, thus aiding their comprehension of the experience and reducing anxiety by explaining each step from arriving in the foyer to the final curtain call.
Audience members can find out more information and purchase tickets at www.aladdinthemusical/autismfriendly. Tickets are sold at a specially reduced rate and can be selected on a virtual map of the auditorium.
Aladdin features the timeless songs from the 1992 animated film as well as new music written by Tony, Olivier© and eight-time Academy Award winner Alan Menken (Beauty and the Beast, Newsies, Little Shop Of Horrors). With lyrics from Olivier Award and two-time Oscar winner Howard Ashman (Beauty and the Beast, The Little Mermaid), three-time Tony and Olivier Award, three-time Oscar winner Tim Rice (Evita, Aida), and four-time Tony Award nominee Chad Beguelin (The Wedding Singer), and a book by Beguelin, Aladdin is directed and choreographed by Tony and Olivier Award winner Casey Nicholaw (The Book of Mormon).
Now in its fifth record-breaking year on Broadway at the New Amsterdam Theatre, Aladdin's global presence has grown to six productions on four continents, seen by more than 7.2 million people to date. The show opened at Tokyo's Dentsu Shiki Theatre Umi in May 2015, had its European premiere in December 2015 at the Stage Theatre Neue Flora, Hamburg, began performances in August 2016 in Australia and launched its North American tour in Chicago in April 2017.