STONEWALL COUNTRY Returns To Theater at Lime Kiln For 25th Anniversary 7/9-12
Stonewall Country returns to celebrate its 25th Anniversary at Theater at Lime Kiln for four performances, July 9th through 12th at 7:30pm. The musical retelling of the life of Stonewall Jackson premiered at Lime Kiln in 1984, with music by Robin and Linda Williams and the book by then artistic director Don Baker. Baker and the Williams duo are helping recreate the piece that put Lime Kiln on the map as a regional theatre.
"Every few days, and sometimes several times a day after I arrived in Lexington, someone asked me when we were going to bring back Stonewall, said Kim Renz, Lime Kiln executive director. "All I could say in the beginning was 'we'll see when it is possible.' So last year, when Robin and Linda came for their yearly concert, we discussed their helping us mount a special production of Stonewall, featuring them performing the music. That is how the project started."
As the thought of remounting such an important part of Lime Kiln's history became more a reality, Renz approached former board president, Rob Mish, to direct the show. "I had directEd Stonewall several years ago, and when we spoke to Don Baker about it, we decided to return to the original idea of a storytelling piece, rather than a big spectacle," said Mish. Instead of lots of actors running around with rifles, trying to reenact the Civil War, we are telling the story of Stonewall Jackson with seasoned actors and with the music by Robin and Linda."
Mish said he was proud to work with this ensemble. "This is a great opportunity, to explore another way of telling this story and working with many of those who brought it to life the first time. The cast is amazing, and with Robin and Linda bringing their group as well, I think it will be an exciting evening of theatre."
Author, actor, director and producer Baker will be one narrator, as will Stonewall regular Barry Mines. Renz continued, "I talked to Don about the project last fall, and when Barry and I met earlier this spring, the idea hatched to bring in some of those actors who had been in the production over the years. While most of our recent work has been community theatre, The company has not yet grown to where we could mount the show with a cast of 30 to 40. This way we honor the past with the best performers we could get, and we create something fresh. I think the audience may find it more poignant and relevant than ever."
The new cast features Chris Van Cleave, a Staunton resident and two-time Stonewall from 2000 and 2004, who reprises his role as the title character. As an actor-singer, Van Cleave starred in national tours of Hair and Jesus Christ Superstar, performing in major theatres, coliseums, and concert venues throughout the United States, Canada, and Great Britain. He also played leading roles in London West End productions of Les Miserables and Chess. He has been featured in numerous American regional productions in roles ranging from A.P. Carter (Flat Rock Playhouse, North Carolina's State Theatre) to receiving a Portfolio Award for his portrayal of Don Quixote in the Tidewater production Man Of La Mancha.
Others returning include Cherie Sheppard, a Buena Vista resident, actor, dancer and choreographer, who was with the show from the beginning, and Tom Conway, affectionately called "Tommy," who now lives in Chattanooga, Tennessee. "I had to laugh when Barry mentioned Tom," said Renz. "I had never heard him called Tommy. He and I did All My Sons six years ago in Chattanooga, and at first I did not even realize it was the same person. He is a fine actor, and I look forward to watching him work again."
Jim Watson, bassist for Robin and Linda's "Fine Group," as they are called, will again become Jeb Stuart, flashiest and most high-profile of the Southern commanders. Local journalist and Lime Kiln stalwart Doug Harwood also returns to play the drum with the ensemble, as he did for many years. Linda Gorman, director of drama at Rockbridge County High School, makes her Lime Kiln debut, and newcomer Tabbitha King, a student at Washington and Lee University, will portray Amy. Mish says Amy has one of the most challenging monologues ever, and he is glad his student is tackling it.
All advance tickets have been sold for the run of the show. In the case of good weather additional tickets will go on sale at the gate at 6:30pm. Performances commence at 7:30pm. For more information about the season and ticket pricing, go to theateratlimekiln.com or call the Lime Kiln office at 540-463-7088.
Upcoming Theater at Lime Kiln 2009 Performances:
July 9 -12:
Stonewall Country
Adults $30 Seniors $25, Students $15 at the gate
July 25:
Gary Ruley and Mule Train
August 8:
Juggler/Comedian Mark Nizer
August 16:
The Seldom Scene
For more information call 540-473-7088 or visit www.theateratlimekiln.com.
| | |
| --- | --- |
| Vote Now for the 2022 BroadwayWorld Washington, DC Awards | |
| voting ends in | |
More Hot Stories For You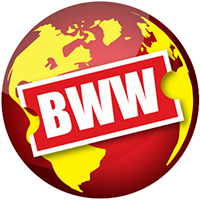 PostClassical Ensemble Presents AMAZING GRACE: MUSIC FOR THE SPIRIT At The Kennedy Center

December 7, 2022

PostClassical Ensemble (PCE) rings in 2023 with a new stirring program for chorus and orchestra that celebrates the universal expression of the human spirit through music. "Amazing Grace," perhaps the most universal of folk hymns, has inspired people all around the world for centuries.
---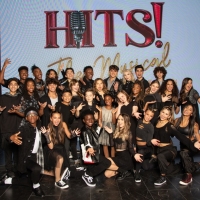 Full Cast Announced for HITS! THE MUSICAL Featuring 29 Young Singers and Dancers

December 7, 2022

"HITS! The Musical" has announced the cast of 29 singers and dancers who will deliver an unforgettable 90 minutes of non-stop, foot-tapping fun and excitement for music lovers young and old.
---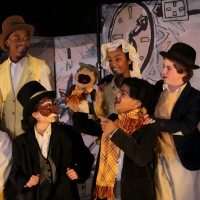 Congressman Gerry Connolly and Supervisor Dalia Palchick Join Student Actors on Stage in Traveling Players' COMMEDIA CHRISTMAS CAROL

December 7, 2022

​​​​​​​Traveling Players Ensemble performs Commedia Christmas Carol with special guest appearances by Congressman Gerry Connolly (11-D) and Fairfax County Supervisor Dalia Palchick (Providence-D), on Saturday, December 10 at the Traveling Players Studio in Tysons Corner Center. 
---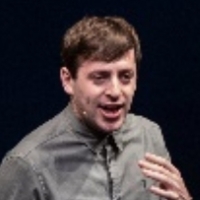 Woolly Mammoth Theatre Company Adds Performance Of Alex Edelman's JUST FOR US

December 5, 2022

Due to popular demand, Woolly Mammoth Theatre Company announces added matinee performances of Alex Edelman's critically acclaimed JUST FOR US.
---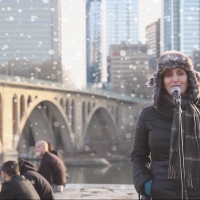 Story District Celebrates The Season With IT'S A WONDERFUL LIFE At Union Stage

December 5, 2022

Story District will celebrate the holiday season on December 17, 2022, with It's a Wonderful Life featuring heartwarming true stories told live at Union Stage.
---