Photo Flash: In Rehearsal with Arena Stage's INDECENT
Arena Stage presents Pulitzer Prize winner Paula Vogel's thought-provoking play Indecent. Inspired by the 1923 Broadway debut of Sholem Asch's Yiddish drama The God of Vengeance, and the controversy that surrounded its themes of censorship, immigration and anti-Semitism, Vogel explores the behind-the-scenes story of the courageous artists who risked their careers and lives to perform this piece of theater under the most challenging circumstances. Infused with music that combines standards from Yiddish theater with folk traditions of the early to mid-20th century, Indecent, a co-production with Baltimore Center Stage and Kansas City Repertory, is directed by Eric Rosen, with choreography by Erika Chong Shuch and music direction and original music by Alexander Sovronsky. The production runs November 23 - December 30, 2018 in the Kreeger Theater.
Making his Arena Stage debut, Ben Cherry (Broadway's Indecent and Fiddler on the Roof) portrays the stage manager Lemml, the role he held in The Guthrie production as well. Returning to Arena are Susan Lynskey (Roe, Noises Off) as The Middle: Halina/Ensemble and Susan Rome (The Great Society, All the Way) as The Elder: Vera/Ensemble. Also making their Arena debuts are Victor Raider-Wexler (Broadway's Gypsy, Ma Rainey's Black Bottom) as The Elder: Otto/Ensemble, Emily Shackelford (Off-Broadway's Lucky Duck) as The Ingenue: Chana/Ensemble, Ethan Watermeier (Les Misérables National Tour) as The Middle: Mendel/Ensemble and Max Wolkowitz (Long Wharf's The Chosen) as The Ingenue: Avram/Ensemble. The three actor/musicians are John Milosich (War Horse National Tour, Synetic Theater's Host and Guest) as Moriz Godowsky/Musician/Ensemble, Maryn Shaw (Studio Theatre's The Wolves) as Nelly Friedman/Musician/Ensemble and Alexander Sovronsky (Broadway's Cyrano de Bergerac) as Mayer Balsam/Musician/Ensemble.
"Paula Vogel is one of America's best living playwrights," says Molly Smith. "She tackles difficult subjects, challenging her audiences to question, confront and learn. I have said at Arena Stage that politics is our voice - in our bones and in our blood. Indecent is the kind of story that demonstrates what an impact theater can have. A great team has been built around this production, with our colleagues from Kansas City Rep and Baltimore CenterStage - which is further evidence of the power of theater."
Tickets for Indecent are $41-95, subject to change and based on availability, plus applicable fees. For information on savings programs such as pay-your-age tickets, student discounts, Southwest Nights and hero's discounts, visit https://www.arenastage.org/tickets/savings-programs/.
Tickets may be purchased online at arenastage.org by phone at 202-488-3300 or at the Sales Office at 1101 Sixth St., SW, D.C.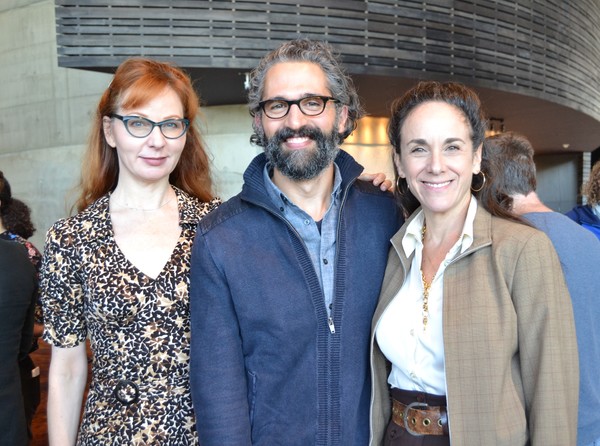 Susan Lynskey, Ben Cherry, and Susan Rome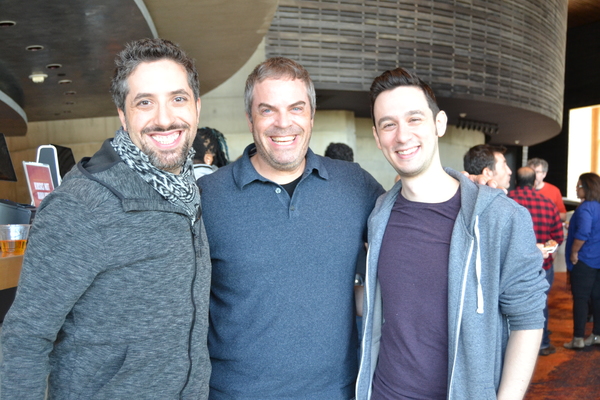 Alexander Sovronsky,, Ethan Watermeier, and Max Wolkowitz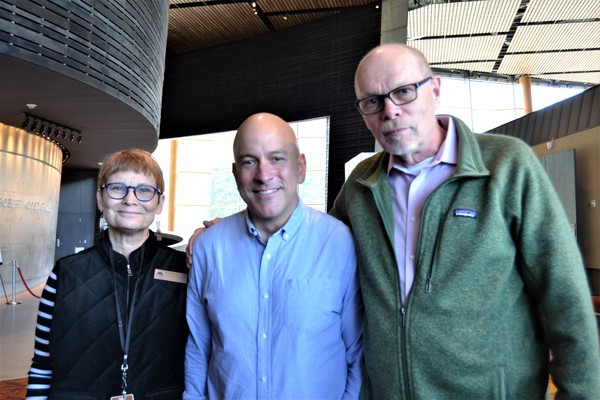 Anita Maynard-Losh, Eric Rosen and Edgar Dobie

Emily Shackelford, Maryn Shaw, and Victor Raider-Wexler