Photo Flash: Avant Bard Revives THE GOSPEL AT COLONUS
Avant Bard's acclaimed up-close and unplugged production of The Gospel at Colonus reopens with some exceptional new talents on board-including a gospel recording artist and a drummer who worked on Black Panther.
The legendary African American gospel musical by Lee Breuer and composer Bob Telson plays at Gunston Arts Center Theatre Two through March 25, 2018.
The original 2017 cast was honored in February with a Helen Hayes Award nomination for "Outstanding Ensemble in a Musical - Helen," making The Gospel at Colonus the only nominated show that one can see now, before awards night in May. Five members of that ensemble are back: William T. Newman Jr. as Preacher Oedipus, A. J. Calbert as Theseus, e'Marcus Harper-Short as Creon, Greg Watkins as Polyneices, and Rafealito Ross as Balladeer.
Joining the 2018 cast is well-known gospel recording artist Kenton Rogers, who has performed Off-Broadway (in God's Creation and Black Nativity) and on stages across America and internationally. An actor, singer, and ordained preacher, Rogers headlines The Gospel at Colonus in the role of Singer Oedipus.
And there's an extraordinary new musician: Jabari Exum. A percussionist in the West African / Latin tradition and a prolific writer and performer of Hip-Hop music, Exum recently worked on the film Black Panther as tribal dance and movement coach.
Three other new actor-singers complete the cast: Ayana Reed as Antigone, Jessa Marie Coleman as Ismene, and Gregory K. Wright as Choragos. All are "locally grown" talents, with bios that include Duke Ellington School of the Arts and George Mason University (Reed), Stevenson University (Coleman), and Howard University and The University of the District of Columbia (Wright).
"We could not be prouder of the recognition our production of The Gospel at Colonus has received from Helen Hayes Award judges. And we are incredibly excited about returning cast members and all five new performers," said Avant Bard Artistic and Executive Director Tom Prewitt. "We've taken a great show and made it even better."
Director Sandra L. Holloway, who choreographed The Gospel at Colonus last season, has restaged the show based on original direction by Jennifer L. Nelson. Musical direction is again by e'Marcus Harper-Short (Musical Director of Theater Alliance's acclaimed Black Nativity. Avant Bard also welcomes back collaborating producers Minister Becky Sanders and The Women's Ecumenical Choir, which now have a more prominent role in the production.
Other distinctions include a new costume design by up-and-coming designer Clare Parker and an enhanced sacred site set reconceived by returning scenic designer Tim Jones. "Taken together all these changes are a good reason for people who have enjoyed the show already to rejoice in it again," said Prewitt.
Lighting Designer John D. Alexander, Properties Designer Jose Nunez, Production Stage Manager Keta Newborn, Technical Director Ralph Derbyshire, and Audio Technician Domenic Creswa complete the creative and production team, with original sound design by Justin Schmitz.
Ticket price: Pay What You Will to $35. Tickets are available online at AvantBard.org/tickets or by calling 703-418-4808.
Photo Credit: DJ Corey Photography

Jabari Exum (Percussion). (Background:) Becky Sanders, Angela Adams, Robin Walker Shanks, e'Marcus Harper-Short (Keyboard), SAndy Taylor Hawkins, Angela R. Gray, Kimberly A. Young

The Gospel Choir: Becky Sanders, Angela Adams, Robin Walker Shanks, SAndy Taylor Hawkins, Angela R. Gray, Kimberly A. Young

01 illiam T. Newman Jr. (Preacher Oedipus)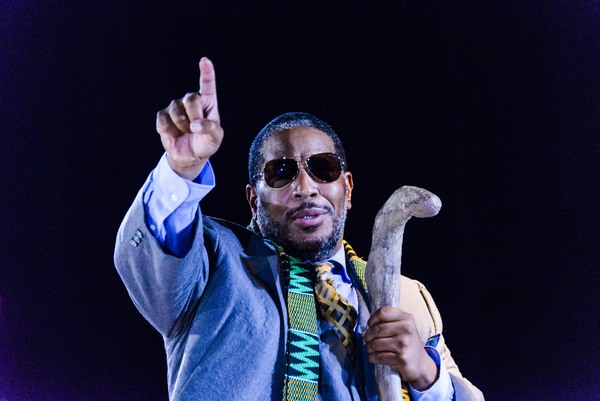 Kenton Rogers (Singer Oedipus)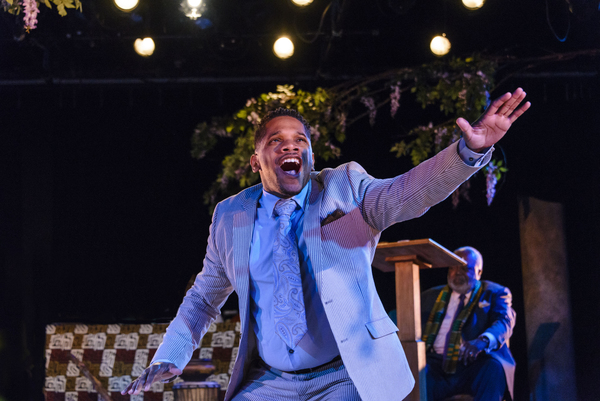 Rafealito Ross (Balladeer). (Background:) William T. Newman, Jr. (Preacher Oedipus)

Ayana Reed (Antigone), Kenton Rogers (Singer Oedipus)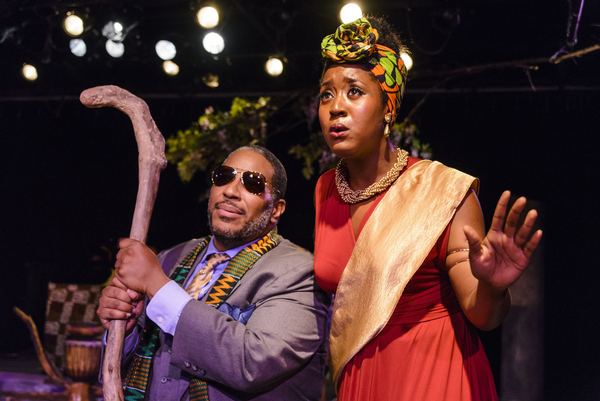 Kenton Rogers (Singer Oedipus), Jessa Marie Coleman (Ismene)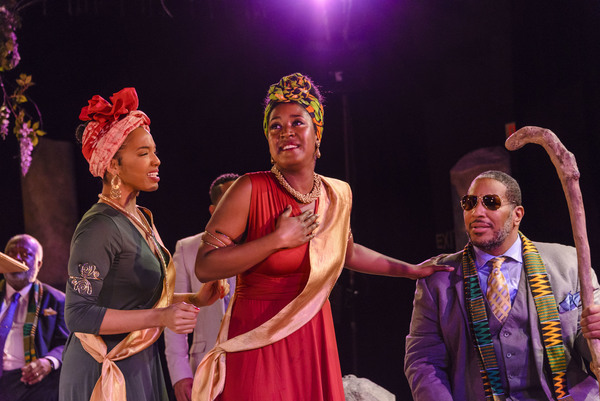 Ayana Reed (Antigone), Jessa Marie Coleman (Ismene), Kenton Rogers (Singer Oedipus). (Background:) William T. Newman Jr. (Preacher Oedipus), Rafealito Ross (Balladeer)

Jessa Marie Coleman (Ismene), Ayana Reed (Antigone)

Greg Watkins (Polyneices)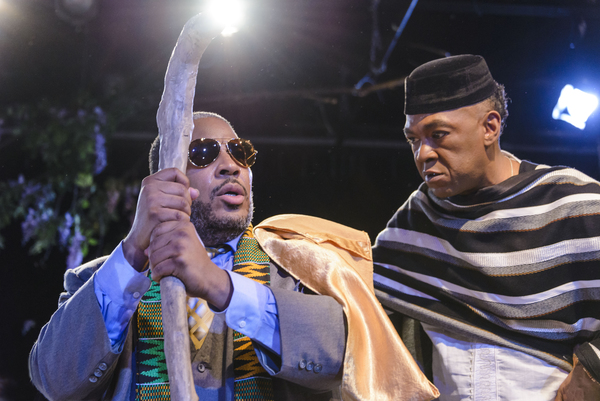 Kenton Rogers (Singer Oedipus), e'Marcus Harper-Short (Creon)

Robin Walker Shanks (Gospel Choir)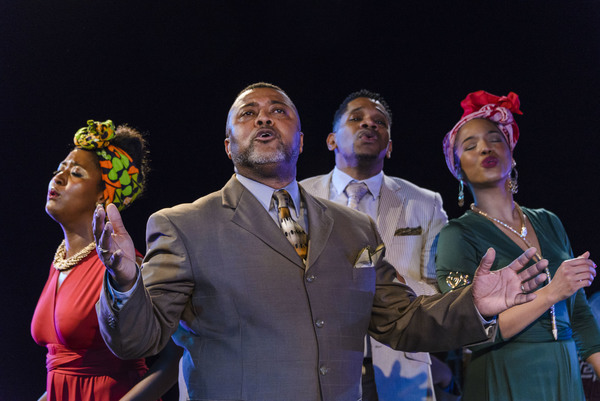 Jessa Marie Coleman (Ismene), Gregory K. Wright (Choragos), Rafealito Ross (Balladeer), Ayana Reed (Antigone)

Jessa Marie Coleman (Ismene), Greg Watkins (Polyneices), Becky Sanders (Gospel Choir)

The cast of The Gospel at Colonus

Ayana Reed (Antigone), A. J. Calbert (Theseus), Jessa Marie Coleman (Ismene), Gregory K. Wright (Choragos), Greg Watkins (Polyneices), Rafealito Ross (Balladeer)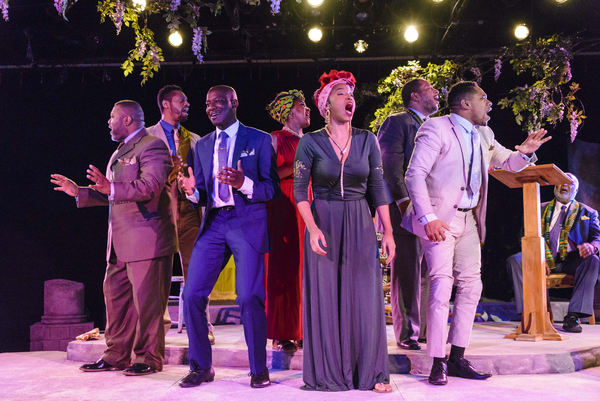 Gregory K. Knight (Choragos), A. J. Calbert (Theseus), Greg Watkins (Polyneices), Jessa Marie Coleman (Ismene), Ayana Reed (Antigone), Kenton Rogers (Singer Oedipus), Rafealito Ross (Balladeer). (Background:) William T. Newman Jr. (Preacher Oedipus)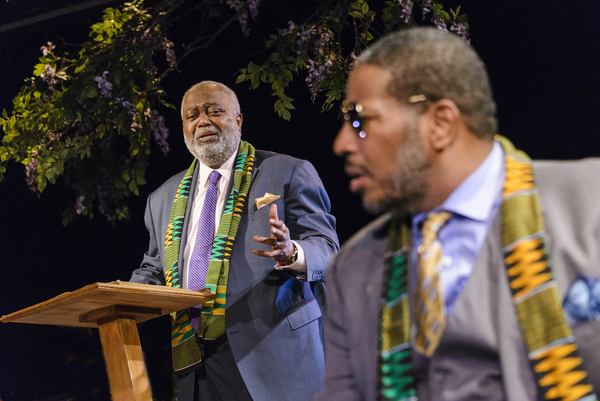 William T. Newman Jr. (Preacher Oedipus), Kenton Rogers (Singer Oedipus)