Photos: Arena Stage Hosts Eighth Annual Military Thanksgiving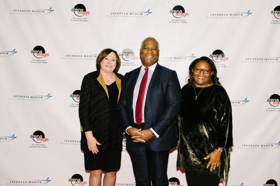 Every year hundreds of D.C.-area military families must spend the Thanksgiving holiday away from loved ones. In gratitude for their service, Arena Stage is inviting wounded warriors, service men and women and their families to a complimentary dinner and performance of the musical comedy Anything Goes at the Mead Center for American Theater (1101 Sixth St., SW) on Friday, November 23.
Since the first Military Thanksgiving in 2011, Arena Stage has served more than 1,500 military members and their families with the annual event. See photos below!
Photo by Cameron Whitman.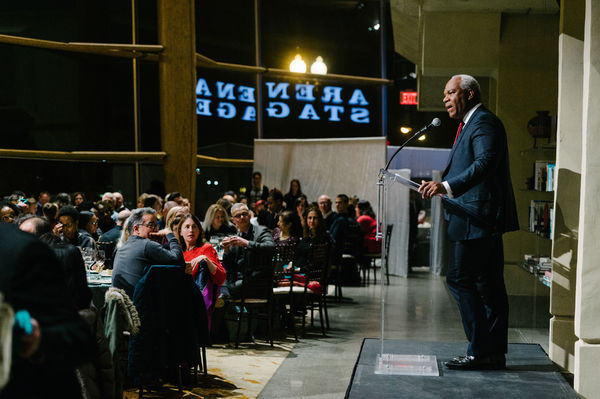 Lockheed Martin Vice President for Federal and State Government Relations and PAC Affairs Lawrence Duncan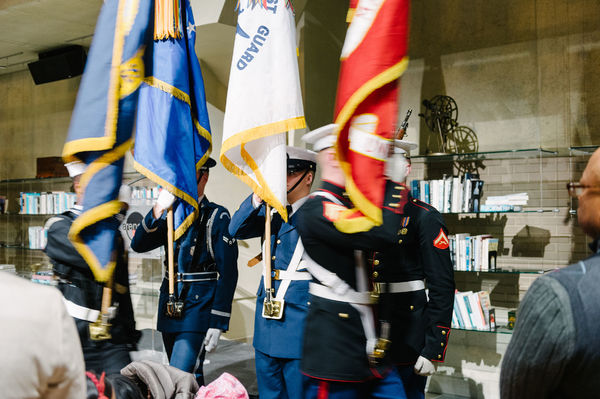 The presentation of the colors at the eighth annual Military Thanksgiving at Arena Stage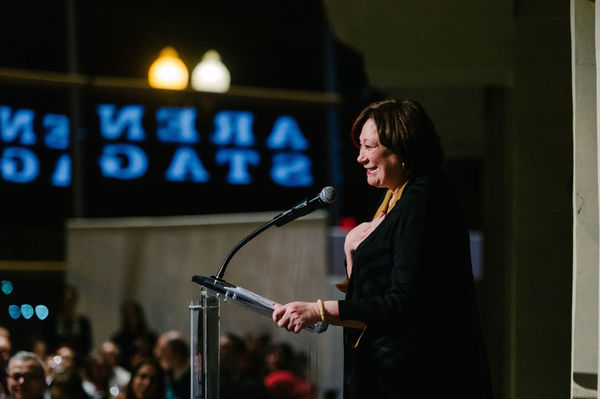 Retired Lieutenant General Susan S. Lawrence

Arena Board Chair Judith N. Batty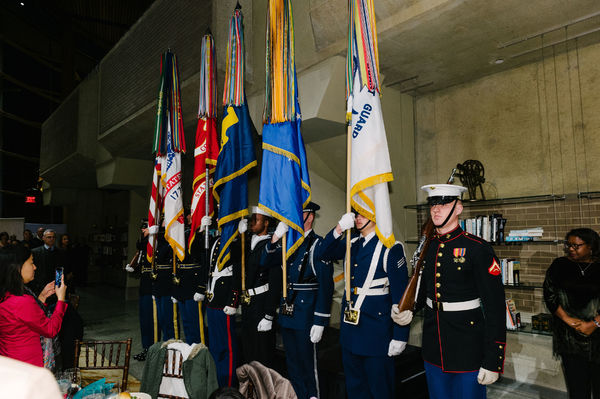 The presentation of the color sat the eighth annual Military Thanksgiving at Arena Stage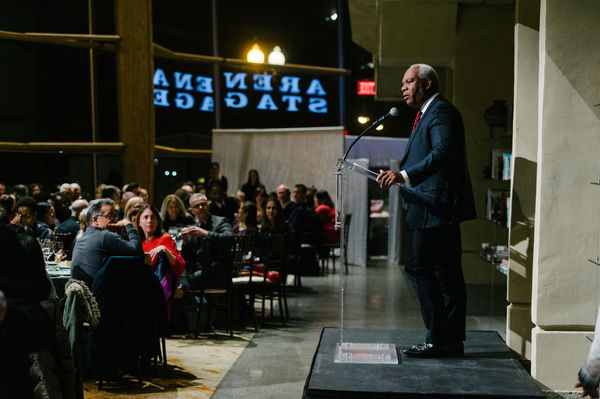 Lockheed Martin Vice President for Federal and State Government Relations and PAC Affairs Lawrence Duncan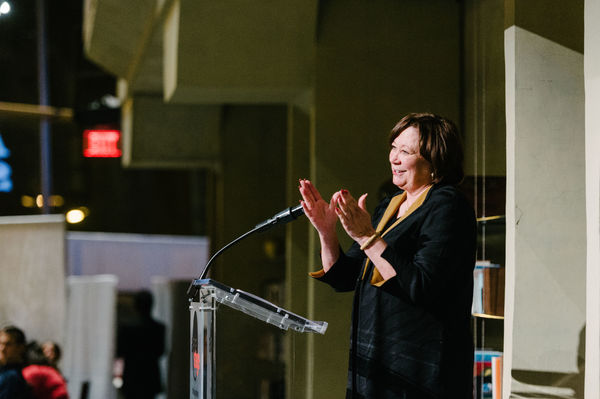 Retired Lieutenant General Susan S. Lawrence

Retired LieutenantGeneral Susan S. Lawrence,Lockheed Martin Vice President for Federal and State Government Relations and PAC Affairs Lawrence Duncan and Arena Board Chair Judith N. Batty