Creative Cauldron Presents Bold New Works Musical Premiere WITCH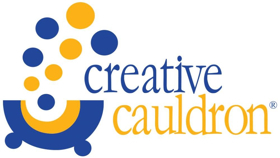 Creative Cauldron presents Witch, the fourth installment in its "Bold New Works for Intimate Stages" world premiere musical series written and composed by the internationally recognized creative team Matt Conner and Stephen Gregory Smith. "Witch channels the zeitgeist of the current "Me To" and "Time's Up" movements while examining the cultural roots of misogyny and inequality across centuries and cultures," stated Producing Director Laura Connors Hull. "Matt and Stephen have given us perhaps their most insightful, provocative work to date. It celebrates the feminine spirit and those who have dared to challenge the traditional order, while providing us a fascinating and entertaining evening of musical theater." Press night for Witch is Saturday, April 21, 2018 at 8:00 PM at ArtSpace Falls Church, 410 South Maple Avenue, Falls Church, VA.
Broadway veteran Florence Lacey and Helen Hayes Award-winning actress Iyona Blake return to Creative Cauldron to portray Becky and Destiny, the subjects of compelling and complex stories of women who have been labeled as witches from the Salem Witch trials to modern day politics. Lacey and Blake are joined by Helen Hayes nominated actress Susan Derry and Catherine Purcell as Maggie and Molly. Creative Cauldron veteran student actors Sophia Manicone, Samaria Dellorso and Arianna Vargas round out the cast as Fiona, Mary, and Marie, respectively.
Florence Lacey starred in last season's critically acclaimed Bold New Work, Kaleidoscope. Lacey is best known for replacing Patti LuPone as Eva Peron in the original 1979 run of Evita - a role she would go on to perform over 3,000 times on Broadway and multiple world tours. Lacey also appeared on Broadway in Les Miserables as Fantine (1987), in Hello, Dolly! as Irene Molloy (1978 and 1995 revivals), and most recently in Follies as Sandra Crane (2011 revival). Locally, Lacey has appeared in Signature Theatre's A Little Night Music (2017), Titanic (2016), Sunset Boulevard (2010) and Nevermore (2006).
Iyona Blake won the Helen Hayes Award for Outstanding Lead Actress in a Musical, for her performance as Caroline Thibodeaux in Caroline or Change (2016) and the BroadwayWorld DC Award for Best Actress in a Musical - Small Theatre Production. Blake recently received a 2018 Helen Hayes nomination for her performance in Creative Cauldron's Blues in the Night, and won critical raves for her riveting performance as Billie Holiday in Lady Day at Emerson's Bar and Grill this February. She also appeared in Once on This Island
(2014), and Thunder Knocking on the Door (2013). At Signature Theatre she appeared as Gran Mimi in Jelly's Last Jam (2016), and Carolyn Neville in Titanic (2016).
Witch will also mark a return for veteran actress Susan Derry who has appeared in all three of Creative Cauldron's previous Bold New Works: as Miss Giddens in The Turn of the Screw (2015), Mary Shelley in Monsters of the Villa Diodati (2016), and as the Director in Kaleidoscope (2017). Derry appeared on Broadway in Wonderful Town and in 11 City Center Encores! Performances. In the DC area she has appeared in Ragtime, Mame, Camelot, My Fair Lady and Leonard Bernstein's Mass at the Kennedy Center, Kiss Me Kate! at the Shakespeare Theatre, and Sunset Boulevard, Saturday Night, Showboat and A Little Night Music at Signature Theatre.
Catherine Purcell appeared in both Monsters of the Villa Diodati and Kaleidoscope at Creative Cauldron. She has performed at Joe's Pub at The Public Theatre and at the Kennedy Center in Heart and Soul: The Music of Frank Lesser.
The cast also includes student actors Sophia Manicone, who played the lead in Creative Cauldron's production of Ruthless! The Musical (2016) and the Girl in Kaleidoscope (2017), and Samaria Dellorso and Arianna Vargas. Strauss Award winning artist and resident scenic designer, Margie Jervis will design the set for Witch. Alison Johnson will design costumes and James Morrison lights.
Conner and Smith are a Helen Hayes Awards © Nominated duo whose critically-acclaimed musicals have been produced internationally. In addition to their multiple "Bold New Works" premieres with Creative Cauldron, Conner and Smith recently premiered their original musical Silver Belles (written with Allyson Currin) at Signature Theatre in Arlington, VA. Matt Conner's other musical compositions include Nevermore, The Hollow, and Crossing. He is one of six recipients of Signature Theatre's "American Musical Voices Project: The Next Generation." Stephen Gregory Smith is a Helen Hayes Award © winning local actor, director and writer. He has performed at Arena Stage, Wolf Trap, the Kennedy Center, Ford's Theater, Signature Theater, Metro Stage, Roundhouse Theatre and Olney Theater in both leading and supporting roles. Smith wrote the book for, and directed, Creative Cauldron's musical revue, Cole Porter: You're the Top! (2012), and directed Thunder Knocking on the Door (2013). Together, Conner and Smith received a 2015 Helen Hayes Awards © Nomination for Outstanding Director of a Musical - HELEN Production for Creative Cauldron's The Turn of the Screw. Matt Conner recently received a Helen Hayes nomination for his direction of last season's Blues in the Night.
Tickets for Witch can be purchased at creativecauldron.org or by calling 703-436-9948.