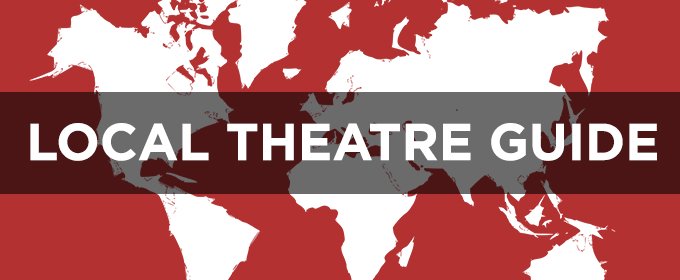 Click Here for More Articles on Local Theatre Guide
Best Theatres In Washington, DC: A Guide To The Top Local Theatres
A guide to the top venues in Washington, DC, how to buy tickets, and more!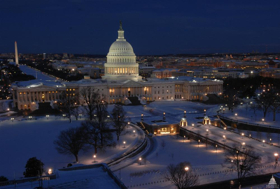 BroadwayWorld prides itself on our vast and expansive coverage of theatre in over 250 cities all over the world.
We know our readers love to take in theatre when they travel, be that just to another city, or abroad to another country.
To help them out, we're working with our local theatre experts to launch theatre guides in all our local cities!
Check out our list of some of the top venues to check out when visiting Washington, DC below - including the Kennedy Center, Ford's Theatre, Arena Stage, and more!
The John F. Kennedy Center for the Performing Arts
2700 F St NW, Washington, D.C.
About the venue: Performances range in all areas of the performing arts including: theatre, ballet, opera, orchestral, vocal, dance, and national tours. Home to the National Symphony Orchestra.
Upcoming show: The Who's TOMMY! Starring an all-star Broadway cast, part of the Broadway CenterStage Series at the Kennedy Center. Check out all upcoming performances with the link below.
http://www.kennedy-center.org/calendar/index
Arena Stage
1101 Sixth Street Southwest, Washington, D.C.
About the venue: Arena Stage focuses on producing American works from classics to fresh new works, and world premieres.
Upcoming show: Junk by Ayad Akhtar. Junk played on Broadway in 2017 and was Tony nominated for best play. Junk centers around corporate takeover.
https://tickets.arenastage.org/events
The National Theatre
1321 Pennsylvania Avenue NW, Washington, DC 20004
About the venue: A historic performing arts venue which houses Broadway National Tours and Pre-Broadway runs of shows. Most recent pre-Broadway runs include: Beetlejuice The Musical, and Mean Girls.
Upcoming show: A Bronx Tale National Tour. A Bronx Tale played on Broadway from 2016-2018 featuring book by Chazz Palminteri, a score by Alan Menken, lyrics by Glenn Slater, and co-directed by Robert DeNiro and Jerry Zaks, the classic story you love, with a great score for the stage.
Signature Theatre
4200 Campbell Ave, Arlington, VA 22206
About the venue: Tony Award winning professional theatre venue producing new works, world premier works, and classic musicals and plays.
Upcoming show: Grand Hotel: The Musical. The Tony Award winning musical set in Berlin in the 1920s hits the Signature Stage. This production has already been extended due to overwhelming demand.
https://www.sigtheatre.org/events/
Studio Theatre
1501 14th St NW, Washington, DC 20005
About the venue: A non-profit theatre venue in Washington, D.C. Studio Theatre produces contemporary plays and utilizes the four stages in its theatre complex.
Upcoming show: P.Y.G. Or The Mis-Edumacation Of Dorian Bell. Written And Directed by Tearrance Arvelle Chisholm. Inspired by George Bernard Shaw's Pygmalion. This is the play's world premiere, and it's not to be missed.
https://www.studiotheatre.org/
Roundhouse Theatre
4545 East West Highway, Bethesda, MD 20814
About the venue: A local theatre company, producing a wide variety contemporary and classical musicals and plays.
Upcoming show: Oslo by J. T. Rogers. Based on the true events with the Oslo Peace Accords. 2017 Tony Award Winning Best Play arrives at Roundhouse Theatre.
https://www.roundhousetheatre.org/buy-tickets/calendar/
Ford's Theatre
511 10th St NW, Washington, DC 20004
About the venue: Site of President Abraham Lincoln's Assassination, Ford's Theatre produces professional plays and musicals each season. Also on site, is a Lincoln museum, and the box where Lincoln was assassinated.
Upcoming show: Into the Woods. Featuring the classic score from Sondheim. Don't miss taking a trip "into the woods" at the Ford's this spring.
https://www.fords.org/performances/current-and-upcoming/
The Shakespeare Theatre Company
610 F St NW, Washington, DC 20004
About the venue: A regional theatre located in D.C. who's work focuses mostly on producing pieces from Shakespeare, however, also producing works from other classical playwrights.
Upcoming show: Vanity Fair by Kate Hamill. A fresh, new, retelling of one of the most beloved classic novels.
http://www.shakespearetheatre.org/tickets-and-events/all-events/
Woolly Mammoth Theatre Company
641 D St NW, Washington, DC 20004
About the venue: A non-profit theatre who focuses on producing new pieces that create "rousing and enlightening" theatre experiences.
Upcoming show: The Peculiar Patriot Written And Performed by Liza Jessie Peterso. The play is inspired by Peterso's work with the prison population and is in regards to the justice system in our country.
https://www.woollymammoth.net/
Related Articles