BWW Review: The In Series' AN OPERETTA HOLIDAY is a Charming Throwback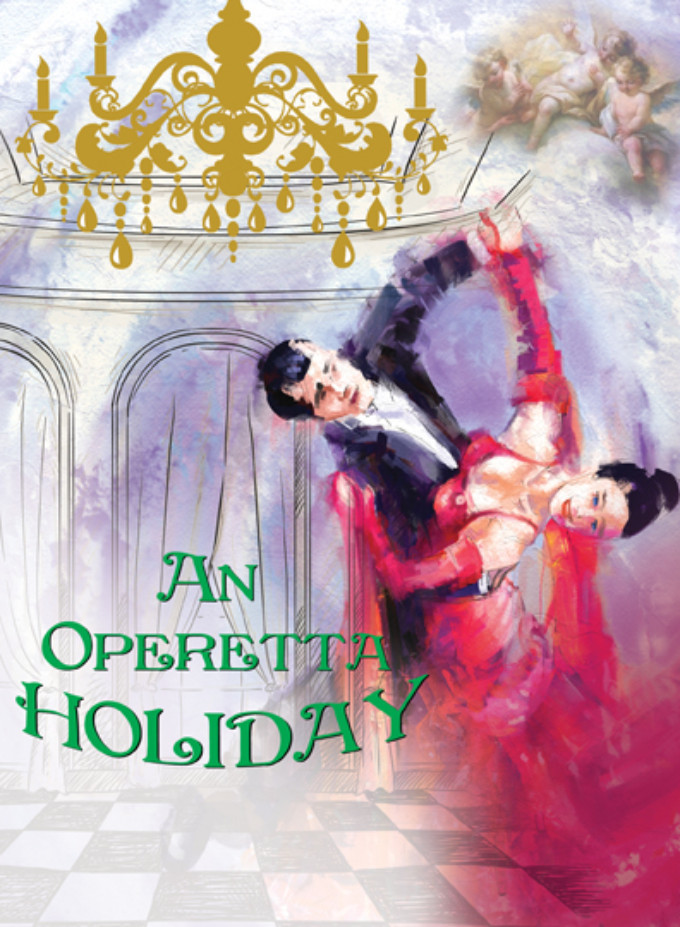 In many ways, the holiday season is about schmaltz and sentimentality, when it's okay to let yourself appreciate old-fashioned pleasures and crank up favorite songs. The In Series' AN OPERETTA HOLIDAY unabashedly embraces this spirit, serving up a frothy cabaret of romantic songs from THE MERRY WIDOW, DIE FLEDERMAUS, and other classics.
For the uninitiated, director and writer Nick Olcott describes operetta as opera's "stepchild", but "deeply, if secretly, loved...many a music lover's guilty pleasure." This production revels in the "guilty pleasure" aspect, laying on the moony romance and slapstick comedy choreography like buttercream frosting.
But even with all the kitsch, director and writer Nick Olcott makes sure the presentation is self-aware and tongue-in-cheek. A beguiling cast of eight is dressed to the nines (costume design by Donna Breslin) and commands a stage set for a banquet (scenic design by Jonathan Dahm Robertson). Music director and pianist Frank Conlon provides rich accompaniment to harmonious, ear-candy vocals.
Though none of the songs are Christmas-themed, they're full of festivity and champagne toasts ("Drinking Song"; "Schwips-Lied [Tipsy Song]"). Each of the singers gets a chance to shine in a combination of solo, duet, and group numbers that are strung together in a loose plot. From soprano Suzanne Lane's playful "Naughty Marietta" to baritone Alex Alburqueque's "The Vagabond King Waltz (Waltz Huguette)", there is no weak link in this group; everyone stuns.
Of course, some of the subject matter and lyrics are dated, even backwards- including "Indian Love Call", "Pretty Things", and "Oh, These Women! (Ach, die Welber!)". But the same is true of any well-loved work from decades past, and of many modern romantic comedies. Their social ideas can be simultaneously charming, romantic, and antiquated. We can still appreciate them in context.
The production's strong conclusion, "Brüderlein, Schwesterlein (Dear Brothers, Dear Sisters)", rings in the new year with hope and good cheer. The effect is similar to that of a vintage holiday film or record. AN OPERETTA HOLIDAY brings on that warm, fuzzy feeling that all is right with the world.
Running time: approximately 2 hours with one intermission.
In Series presents AN OPERETTA HOLIDAY at GALA Hispanic Theatre, 3333 14th St. NW, Washington, DC 20010. Remaining performances are December 9th at 8:00pm and December 10th at 7:00pm. Tickets are available at www.inseries.org or by calling (202) 204-7763.
Promotional graphic: courtesy of the In Series.
Related Articles View More Washington, DC

Stories

Shows
Barbara Johnson is a Northern Virginia-based young professional with a passion for music and theatre. As a lifelong performing arts enthusiast, she is thrilled to (read more...)