It's a Wonderful Life: A Radio Play at Northern Stage
Dates

12/8/2020 - 1/3/2021

Theatre


76 Gates Street
White River Junction,VT


Tickets Info

$15-$25
Phone: 802-296-7000




The beloved American classic "Its a Wonderful Life" comes to your home as a radio play this holiday season! Starring an ensemble cast of Northern Stage favorites as Radio Actors playing multiple roles (sound effects included), this is a holiday event you won't want to miss!ABOUT IT'S A WONDERFUL LIFE: A RADIO PLAYThis is the timeless tale of George Bailey, the Everyman from the small town of Bedford Falls, whose dreams of escape and adventure have been squashed by family obligations and civic duty. When his guardian angel descends on Christmas Eve to save him from despairby showing him what the world would have been like had he never been born,George is reminded that he has had, after all, a wonderful life.Join us for a message of hope and love that is sure to inspire families and friends of all ages this holiday season.

News About It's a Wonderful Life: A Radio Play at Northern Stage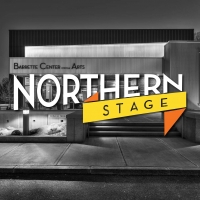 Northern Stage Announces New Readings Festival
December 18, 2020
Now in its eighth year, Northern Stage's New Works Now festival will feature three new works, January 16, 23 and 30, all performed live on Zoom. The Northern Stage Artistic team has curated three new works to be presented by professional actors and directors for one week, culminating in free staged readings live on Zoom.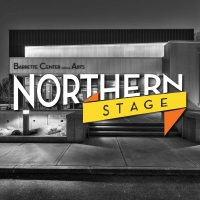 Northern Stage Presents IT'S A WONDERFUL LIFE: A RADIO PLAY
November 25, 2020
As a special gift to Vermonters this holiday season, Northern Stage has partnered with Vermont Public Radio to present a free one-time-only broadcast of It's a Wonderful Life: A Radio Play on Saturday, December 12, at 3 p.m.
WEST END ACOUSTIC and Agatha Christie Staged Readings Announced As Part Of Riverside Studios Christmas Season
November 20, 2020
Riverside Studios today announces further programming for its inaugural Christmas season in association with New Frame Productions, including an evening of unplugged performance with West End Acoustic featuring SIX's Maiya Quansah-Breed and Renée Lamb, Wicked's Nicholas McLean, Jesus Christ Superstar's Tyrone Huntley and Dear Evan Hansen's Oliver Award-winning Sam Tutty.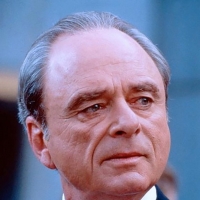 LITERATURE LIVE! Returns to Bay Street With Virtual Production of MOBY DICK
October 15, 2020
Bay Street Theater & Sag Harbor Center for the Arts has announced the return of Literature Live! with an online theatrical production of Herman Melville's American classic Moby Dick. This virtual production is adapted by Bay Street Theater Director of Education & Community Outreach, Allen O'Reilly.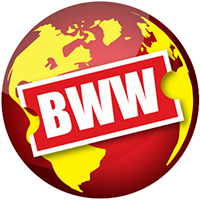 Washington Stage Guild Presents BLOOMSDAY By Steven Dietz
January 11, 2020
The Washington Stage Guild continues its season of great writers with the Washington premiere of Bloomsday by Steven Dietz. This delicate, time-bending romance is set in James Joyce's Dublin on June 16th, the date on which Joyce's Ulysses is set. Robert returns to that city 35 years after meeting Caithleen on a walking tour of Joyce's Dublin. He and Cait meet again and revisit their youthful relationship, amid the echoes of Joyce's masterwork, and the missed connections of that earlier time in their lives. Helen Hayes Award winning Kasi Campbell will direct. A post-show discussion will follow the Sunday matinee on February 2nd, James Joyce's birthday.