Photo Flash: DISAPPEARANCES Premieres On Stage In New Adaptation At Lost Nation Theater
"My father was a man of indefatigable optimism." So begins Howard Frank Mosher's novel Disappearances and indefatigable optimism brings that novel to the stage in an original world premiere production by Kim Allen Bent and Lost Nation Theater, October 4-21, at Montpelier City Hall Arts Center.
Disappearances is compelling rambunctious storytelling with a twist.
Vermont-dairy-farm-son and theater professional Kim Allen Bent keeps those twists & turns coming in his true-to the-book stage adaptation.
Disappearances is favorite Vermont author, the late great Howard Frank Mosher's first novel. It's fitting then, that this novel is the first of his works to ever be adapted for the stage.
The story is at once authentically Vermont and larger-than-life, mystical, mythical & funny. Author Stephen King has described it as "full of heartbreak and hilarity." It is a thrilling tall-tale adventure.
Desperate for money to keep his farm & family afloat in the winter of 1932, Quebec Bill, head of a clan of hardy Vermonters, returns to whiskey smuggling - introducing his teen son to the other family trade. On their epic journey through the wilderness, they encounter a cast of unforgettable characters-and magical incredible escapades.
Playwright and director Bent says: "It's a great honor to be granted permission by the estate of Howard Frank Mosher to adapt his debut novel "Disappearances" for the stage. I read the book shortly after it was published in 1977, and I've read most of his work since, but Disappearances remains my favorite. Its characters are totally authentic old time Vermonters, raised to mythic dimensions by his loving and insightful imagination. Thanks to Mosher, they will never disappear."
Joining Bent at Lost Nation Theater to bring the story to life onstage are some favorite LNT artists. Cora Fauser (Judevine, Stone, Lyddie) brings her deep understanding of rural Vermont to the costuming. Stuart Holland (Becoming Dr Ruth) returns to create Disappearances evocative and highly theatrical soundscape. Wendy Stephens is back to provide atmospheric lighting and Rachel Langley designs the imaginative set and projections.
The cast of first-rate storytellers includes Mark S. Roberts (Judevine), Paul Molnar (Sylvia), Aaron Aubrey (Complete Works of Shakespeare-Abridged) Lara Foy (Around the World in 80 Days), Christine Williamson, and Leon Axt (Sense & Sensibility) as the irrepressible Quebec Bill. Young Vermonter Tim Worn makes his professional debut as son Wild Bill. The cast also features renowned fiddler Bill Cameron who adds the sound of authentic French-Canadian fiddling throughout the show.
For tickets & information: call 802-229-0492 or visit lostnationtheater.org.
Photo Credit: Robert Eddy, First Light Studios


Mark S Roberts,Leon Axt, Tim Worn and Aaron Aubrey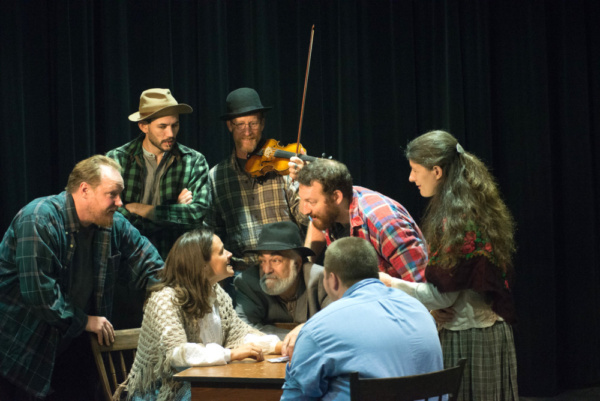 Lara Foy, Paul Molnar, Aaron Aubrey, Bill Cameron, Mark Roberts, Leon Axt, Christine Williamson, Tim Worn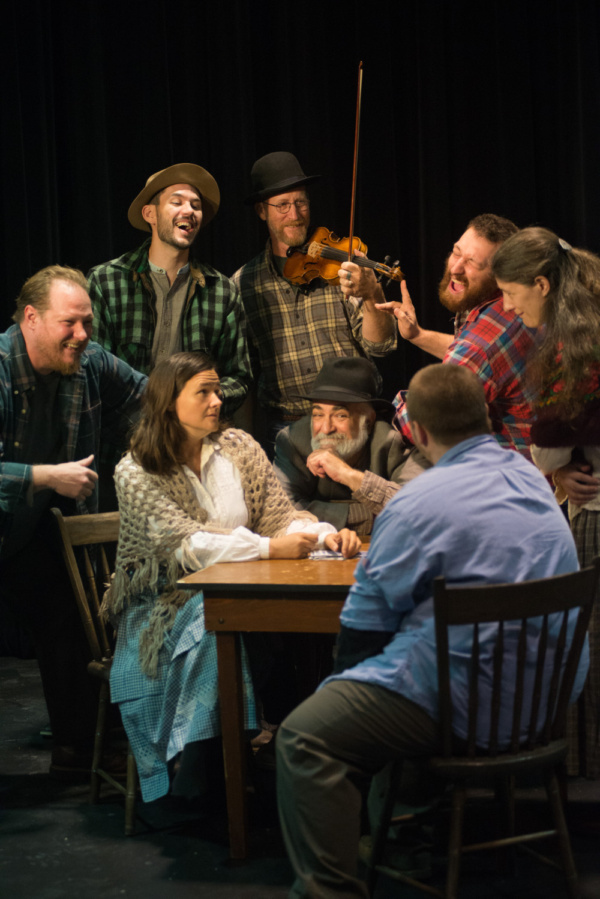 Lara Foy, Paul Molnar, Aaron Aubrey, Bill Cameron, Mark Roberts, Leon Axt, Christine Williamson, Tim Worn

Leon Axt, Lara Foy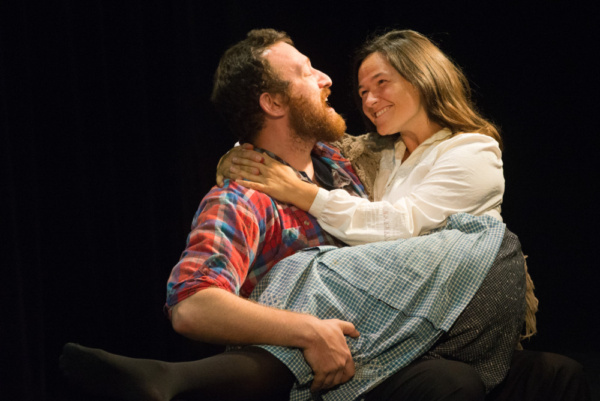 Christine Williamson, Tim Worn
Featured BroadwayWorld Events
Check out these concerts...

More Hot Stories For You