Photo Flash: Ali Kennedy Scott's JUST NOT THAT WOMAN Debuts in Vancouver
Making its world premiere at the 2017 Vancouver Fringe, JUST NOT THAT WOMAN, an insightful and thought-provoking play written and performed by award-winning Australian artist Ali Kennedy Scott, takes a revelatory look behind the 2016 election. BroadwayWorld has a first look at Scott onstage below!
Drawing from interviews with psychologists, scientists, and voters from both sides of the aisle, Just Not That Woman examines the forces at play from an array of perspectives.
Using verbatim text, interview-inspired characters, magic and multimedia, this new solo work investigates the tricks and tactics used by campaigners and entertainers, as well as the implicit biases lurking inside us all.
Directed by Sara Holdren and featuring a first-class team of U.S.-based designers, Just Not That Woman unpacks one of the greatest shows on earth, and illuminates factors that contributed to its surprising twist.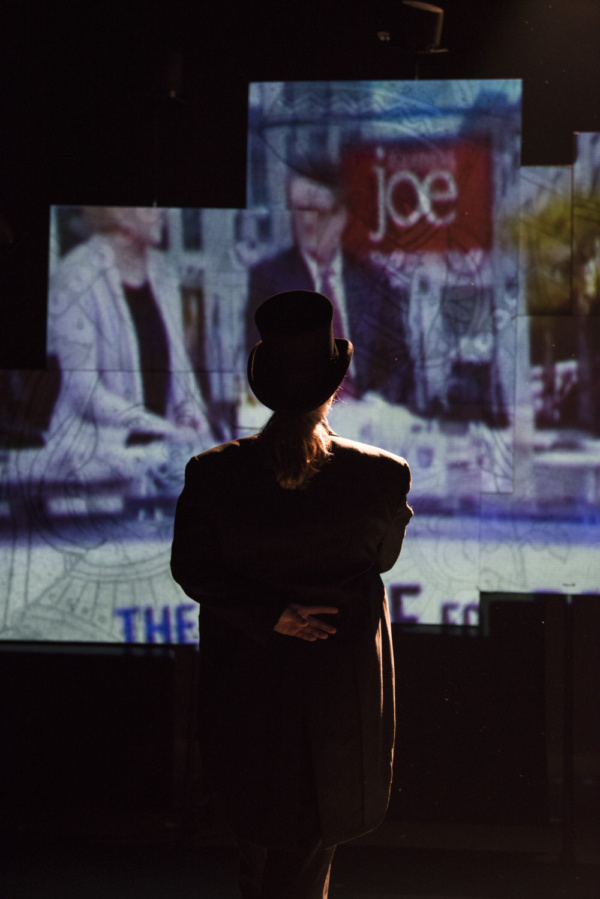 Writer & Perfomer: Ali Kennedy Scott Director: Sara Holdren Dramaturg: Martha Wade Steketee Magic Consultant: Brett Schneider Lighting Design: Caitlin Smith Rapoport Sound Design: Pornchanok Kanchanbanca Projection Design: Michael Commendatore

Writer & Perfomer: Ali Kennedy Scott Director: Sara Holdren Dramaturg: Martha Wade Steketee Magic Consultant: Brett Schneider Lighting Design: Caitlin Smith Rapoport Sound Design: Pornchanok Kanchanbanca Projection Design: Michael Commendatore

Writer & Perfomer: Ali Kennedy Scott Director: Sara Holdren Dramaturg: Martha Wade Steketee Magic Consultant: Brett Schneider Lighting Design: Caitlin Smith Rapoport Sound Design: Pornchanok Kanchanbanca Projection Design: Michael Commendatore

Writer & Perfomer: Ali Kennedy Scott Director: Sara Holdren Dramaturg: Martha Wade Steketee Magic Consultant: Brett Schneider Lighting Design: Caitlin Smith Rapoport Sound Design: Pornchanok Kanchanbanca Projection Design: Michael Commendatore

Writer & Perfomer: Ali Kennedy Scott Director: Sara Holdren Dramaturg: Martha Wade Steketee Magic Consultant: Brett Schneider Lighting Design: Caitlin Smith Rapoport Sound Design: Pornchanok Kanchanbanca Projection Design: Michael Commendatore

Writer & Perfomer: Ali Kennedy Scott Director: Sara Holdren Dramaturg: Martha Wade Steketee Magic Consultant: Brett Schneider Lighting Design: Caitlin Smith Rapoport Sound Design: Pornchanok Kanchanbanca Projection Design: Michael Commendatore

Writer & Perfomer: Ali Kennedy Scott Director: Sara Holdren Dramaturg: Martha Wade Steketee Magic Consultant: Brett Schneider Lighting Design: Caitlin Smith Rapoport Sound Design: Pornchanok Kanchanbanca Projection Design: Michael Commendatore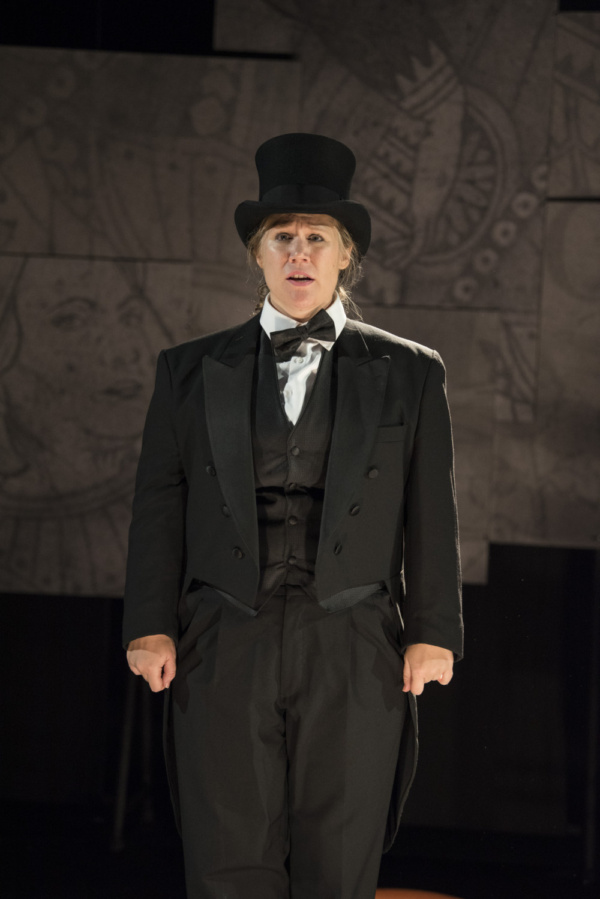 Writer & Perfomer: Ali Kennedy Scott Director: Sara Holdren Dramaturg: Martha Wade Steketee Magic Consultant: Brett Schneider Lighting Design: Caitlin Smith Rapoport Sound Design: Pornchanok Kanchanbanca Projection Design: Michael Commendatore

Writer & Perfomer: Ali Kennedy Scott Director: Sara Holdren Dramaturg: Martha Wade Steketee Magic Consultant: Brett Schneider Lighting Design: Caitlin Smith Rapoport Sound Design: Pornchanok Kanchanbanca Projection Design: Michael Commendatore
Related Articles View More Vancouver

Stories

Shows
More Hot Stories For You