The Toronto Fringe Named One Of Recipients Of The Slaight Family Foundation's Historic Gift
The gift enables Toronto Fringe to have a stable funding source to go toward the operations expenses for producing the Toronto Fringe Festival.
With today's announcement of The Slaight Family Foundation's historic contribution to the Toronto, and National Theatre Community, The Toronto Fringe is honoured to be included in this initiative. The Toronto Fringe has been a platform for the arts in Toronto since 1989, and like our industry colleagues, the last few years have been challenging.
"The forced closure of theatres because of the pandemic has devastated the theatre industry," said Gary Slaight, President and CEO, The Slaight Family Foundation. "Even now, with audiences nervous to return since reopening, we are still seeing shows being rescheduled and cancelled, sometimes the same day. We're very happy to support these organizations so they can focus on the work of creating & bringing back audiences."
With a generous gift of $125,000 over the next two years, we will have a stable funding source to go toward the operations expenses for producing the Toronto Fringe Festival. The Festival has been a vital part of Toronto's arts ecology for the last 34 years, providing a space for artists of all levels and backgrounds to create and perform.
The Slaight Family Foundation's support of the Toronto Fringe mission, as well as the other recipients making important contributions, is an extraordinary investment into the future of theatre - for organizations, theatre artists, patrons, volunteers, and the city.
Founded in 1989, Toronto Fringe is a grassroots, charitable organization that runs the Toronto Fringe Festival each July, the Next Stage Theatre Festival each January, and various year-round programs that benefit youth, emerging artists, BIPOC artists, artists with disabilities, and the performing arts community at large. Embedded in Fringe's operations are the values of Access, Accountability, Creativity, Exploration, and Support.
Toronto Fringe is a creative match-maker, connecting artists with audiences, and empowering everyone to unleash their artist within. Toronto Fringe creates vital opportunities for both emerging and established artists to produce their work with complete artistic freedom, while making productions as affordable and accessible as possible
Since 2013, The Slaight Family Foundation has funded several strategic initiatives to multiple organizations. These initiatives started with gifts to five Toronto hospitals to support priority healthcare issues, followed by programs to address global humanitarianism, the healthy development of children and youth across Canada, support for Indigenous issues, a seniors' initiative to help keep seniors in their homes and communities, supporting mental health challenges exacerbated by the COVID-19 pandemic and most recently support for women and girls at risk in Canada. This gift of $15 million brings the collective support for these strategic initiatives to $185 million.
The Slaight Family Foundation was established in 2008 by John Allan Slaight. Allan Slaight (1931- 2021), known as Canada's broadcast pioneer, was a leader in the music industry and a prominent Canadian philanthropist. Through his generosity, the Foundation proactively supports charitable initiatives in the areas of healthcare, at-risk youth international development, social services and culture. Allan's son, Gary Slaight, oversees the foundation as President & CEO, The Slaight Family Foundation.
More Hot Stories For You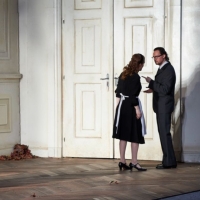 THE MARRIAGE OF FIGARO Comes to Four Seasons Centre for the Performing Arts Next Month

December 5, 2022

The satisfyingly subversive story of servants toppling nobility fittingly debuts at the Canadian Opera Company on the master composer's birthday, with The Marriage of Figaro running for eight performances at the Four Seasons Centre for the Performing Arts on January 27, 29, February 2, 4, 10, 12, 16, and 18, 2023.
---
Toronto's HARRY POTTER AND THE CURSED CHILD Extends Through June 4, 2023

December 5, 2022

The Canadian Premiere production of Harry Potter and the Cursed Child has released additional tickets from $69 for sale just in time for the gift-giving season.  Ten more weeks of performances will be added, March 21 – June 4, 2023.  The new block of tickets goes on sale on Saturday December 10, 2022 at 9:45 AM ET in celebration of Platform 9 ¾ at King's Cross train station in London.  
---
Tweed & Company Theatre Announces 2023 Season

December 4, 2022

After announcing the addition of a third venue (the Tweed & Co Outdoor Stage) just last week, the company is now revealing a season of five major theatrical productions across their venues, on sale now to the general public.
---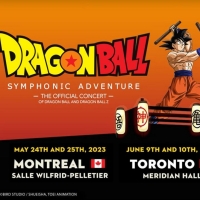 Tickets Now On Sale For The Canadian DRAGON BALL SYMPHONIC ADVENTURE Concerts 

December 2, 2022

Tickets are now on sale for the official "Dragon Ball Symphonic Adventure" concerts coming to Canada in 2023. Attendees will relive the storylines of both the original "Dragon Ball" and "Dragon Ball Z" TV shows on screen in high-definition with fellow fans, while experiencing the music of both TV series powered by a renowned 60-person orchestra and the music of legendary Japanese composer Shunsuke Kikuchi.
---
COC Celebrates Return To The Stage With Sold-Out Shows And Revitalized Programming

December 2, 2022

Canadian Opera Company's 2021/2022 season was marked by sold-out shows, an average mainstage attendance capacity of 94%, and impressive growth in the company's online community as reported yesterday by COC Board Chair Jonathan Morgan and COC General Director Perryn Leech.
---