CBC to Air THE PRETENDIANS This Week
The documentary investigates why someone would fake or counterfeit an indigenous identity.
Drew Hayden Taylor (Going Native, Cottagers & Indians, Searching for Winnetou, Mixed Blessings) and Paul Kemp (Nike's Big Bet, Going Native, Cottagers & Indians, Searching for Winnetou of Paul Kemp Productions are pleased to present the documentary, The Pretendians, on The Passionate Eye, Friday, September 30 at 9 p.m. (9:30 NT) on CBC and CBC Gem. No repeats planned at this time.

In Canada names like esteemed novelist Joseph Boyden, acclaimed film director Michelle Latimer, and former University of Saskatchewan Health Expert Carrie Bourassa have all been front page news for one reason: each has been alleged to be a "Pretend Indian." In other words, someone who claims distant indigenous identity but upon deeper scrutiny has been accused of stealing jobs and opportunities from real natives.

Which leads to a bigger question: Why would someone fake or counterfeit an indigenous identity?

In The Pretendians, Drew Hayden Taylor journeys across Canada to tackle the explosive issue of who, and why, indigenous identity, culture, art and even tribes are being counterfeited by those who are not First Nations people.

Taylor goes on the hunt for knock-off west coast indigenous art. He witnesses an explosion of dubious Eastern Canadian indigenous Status Indian Claims. He unpacks where, and how, the claims of blood-quantum come from (ie: that one drop of Indian blood is enough to claim indigeneity) and speaks with people truly exploring if they are indigenous -- or not. Taylor meets a university teacher fighting Pretendian persecution. Importantly, Taylor also witnesses an American Cherokee woman, an "Indian fraud-buster", as she tries to track down and confront one of the most notable fake indigenous claimants in Canada.

In the end, Taylor tackles The Pretendian situation with curiousity, openness, but also an investigative tone.

The film is commissioned by CBC's The Passionate Eye documentary series, with financial support from the Canada Media Fund, Ontario Creates and the Canada Audio-Video Certification Offices.
ABOUT DREW HAYDEN TAYLOR
Drew Hayden Taylor is an award-winning playwright, novelist, journalist and filmmaker. Born and living on the Curve Lake First Nation (Anishinaabe) in Ontario, he has done everything from stand-up comedy at the Kennedy Centre in Washington D.C. to serving as artistic director of Native Earth Performing Arts, Canada's leading Indigenous theatre company. The author of 34 books, Drew likes to travel the world, spreading the gospel of Native literature and storytelling.

Paul Kemp Productions is a multiple award-winning TV series and feature documentary film company based in Toronto. With over 50 films and series produced over the years, and with sales in over 140 countries, some of the company's notable productions include: Canada Screen Award Winner Nike's Big Bet (CBC, Peacock, Sky UK, Amazon), Searching for Winnetou (CBC), Transformer (CBC, Netflix USA), The Rise of Jordan Peterson (CBC, SKY UK, Amazon), Village of the Missing (CBC, Sundance Now), Cottagers & Indians (CBC), The Science of Sin (Discovery International), Rise of the Trolls (Amazon + 80 countries) and Infestation (UKTV, ZDF-GERMANY).
Photo Credit: Sara Cornthwaite
More Hot Stories For You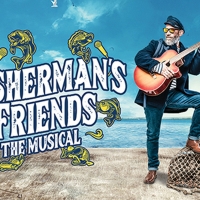 FISHERMAN'S FRIENDS: The Musical Announces $39 Same-Day Rush Seats

November 25, 2022

David Mirvish will offer Same-Day Rush Seats for FISHERMAN'S FRIENDS: the Musical. Rush seats are based on availability and cost $39. 
---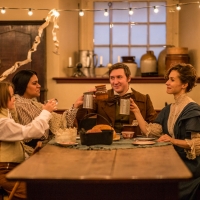 Immersive A CHRISTMAS CAROL To Return to Toronto's Historic Campbell House Museum

November 23, 2022

The Three Ships Collective - with the support of Soup Can Theatre - has announced the return of A Christmas Carol! After a two-year hiatus, the immersive and award-winning production will once again transform the historic and picturesque Campbell House Museum, filling it with mirth, music, and merriment!
---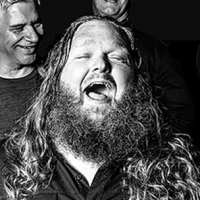 Matt Andersen & The Big Bottle Of Joy Announced At Massey Hall, Friday, April 14, 2023

November 22, 2022

Massey Hall will present the return of Matt Andersen on Friday, April 14, 2023.
---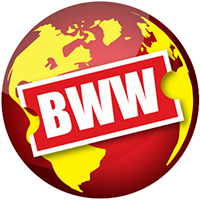 New Slate Of CITY SESSIONS Concerts Begins This Month

November 21, 2022

Following a successful first season of supporting local artists with invaluable performance opportunities, the Canadian Opera Company has announced the return of The Free Concert Series in the Richard Bradshaw Amphitheatre: City Sessions. Beginning November 22, 2022 and running through June 2023, one concert will be released every month, showcasing a new artist or ensemble filmed in the COC's breathtaking, city-facing performance space. 
---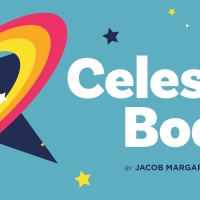 Young People's Theatre Presents Geordie Theatre's CELESTIAL BODIES

November 17, 2022

Young People's Theatre (YPT) presents a thought-provoking play for teens, Celestial Bodies, directed by Jimmy Blais (Artistic Director of Geordie Theatre), written by poet and playwright Jacob Margaret Archer, and produced by Geordie Theatre.
---