BWW REVIEW: The Work Of A Music Icon Lost Too Soon Is Celebrated in the GEORGE MICHAEL: LISTEN TO YOUR HEART Concert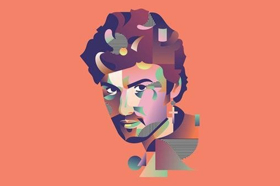 Sunday 8th July 2018, 7:30pm Concert Hall, Sydney Opera House
Celebrating the life of George Michael, the LISTEN TO YOUR HEART concert arrived in Sydney for one day only. Following concerts in Adelaide in February, Musical Director and musical arranger John Foreman reunites with Casey Donovan, Hugh Sheridan, Rob Mills, Andre DeSilva and bobby Fox and new addition Sheldon Riley to present a range of the late singer/songwriter's work.
Supported by a 31 piece orchestra, the collection of singers interpret the well-known works to the delight of the gathered fans. Foreman has included a diverse range of George Michael's works to showcase the artists range that covered rock, R'n'B, ballads and more poignant pieces. The arrangement for orchestra and more traditional band gives a wonderful fullness of sound with depth and texture from the lightness of the harp to the power of the percussion along with delightful saxophone solos. The arrangements also utilise the range of voices, from Donovan's ability to move from pure clear tones to a gusty belt and the expressive and nuanced Fox who also accompanies himself on guitar and the Mills' perky brightness. Whilst some numbers are presented as solos, Foreman has chosen to combine voices for a blended sound and allowing the performers to interact. Peppered with little snippets of the performer's memories of the man, from first memories of the music to personal connections, the concert is more than just a run of songs but also an insight into the musician.
The work has been staged to give the Concert Hall a rock/pop concert feel with banks of led lights flanking the stage whilst stands of spots at the rear are able to sweep over the stage and auditorium. The tiered staging with a central staircase allows for vertical variety and room for the performers to move. The use of the stairs necessitated adding Sheldon Riley to the line up to cover Fox's parts in the ensemble numbers that require negotiation of the stairs given that Fox is still recovering from the foot injury sustained during the ASSASSINS opening night. The inclusion of 2018 The Voice finalist does bring an added flair to the line-up with his self-made outfits that include a stunning tinsel coat and fun fringed pants. Mills, Sheridan and DeSilva also channel the late singer with their choice of leather, denim and dose of bare flesh whilst Donavan dons a selection of lovely cocktail dresses and gowns for the event.
George Michael: LISTEN TO YOUR HEART is an enjoyable exploration of both the music George Michael created and the songs he reinterpreted. Entertaining and energetic whilst also capturing the more reflective moods, this is suitable for both faithful fans and those that may not be as familiar with the work as George Michael was such an icon that you'd have had to have lived under a rock to not know the music.
Related Articles View More Australia - Sydney

Stories

Shows