BWW Interview: Barry Conrad is Gonna Rule the School! GREASE: THE ARENA EXPERIENCE Australian Tour
There's something in the water down under to produce so many talented heartthrobs: Mel Gibson, Jason Donovan, Russell Crowe, Hugh Jackman, and of course the Hemsworth brothers. Latest in the line of triple-threat, entrepreneurial, and studly stars to emerge, Barry Conrad is taking stage by storm.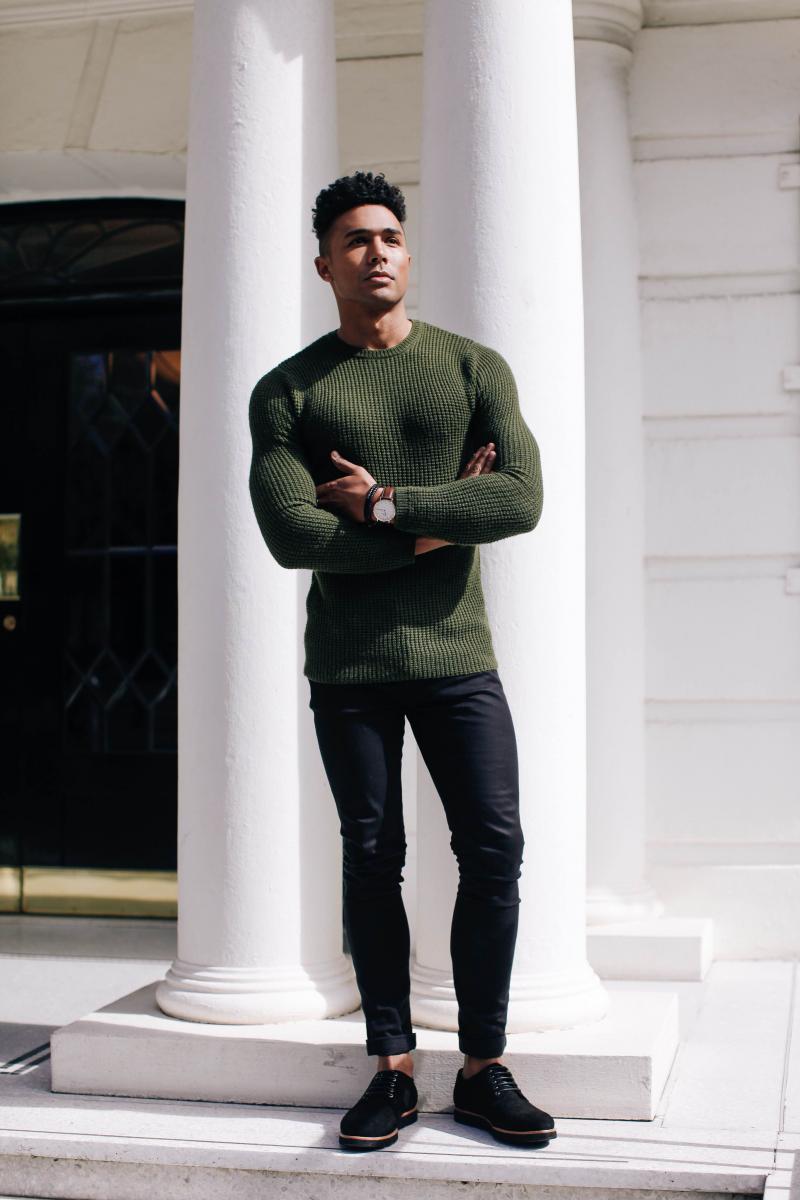 Congratulations on a big year Barry, what has been your most rewarding experience?
Yeah, a lot has happened this year. It's cool, 'cause this time last year I titled the year ahead 'Sweet 16' on a blank sheet of paper, hoping it somehow would be. And in so many ways, it's exceeded that title.
One of the most rewarding things for sure would have to be scoring three musical theatre roles in a year, and being embraced by the acting community. It's been a super humbling and rewarding thing.
Also congratulations on the casting as Kenickie in next year's Grease: The Arena Experience! What are you most excited about taking on this role?
Cheers! Kenickie is this effortlessly cool, bad-ass cat, and I'm looking forward to having fun with a bit more of an edgier role. And, you know, just the small bonus of getting to sing the iconic Greased Lightning. Glad about it!

How do you feel Grease will push you forward? Which I suppose is a question about your future goals, what are we cheering you on toward?
This year really taught me that whenever I say "yes" to an opportunity outside of my comfort zone, feeling scared as hell but pushing through anyway, I grow. Everytime. I really wanna harness every aspect of what I do, as a singer, songwriter, actor, performer. All of it.
I look at the greats like
Elvis Presley
and
Frank Sinatra
, then new-school cats like
Hugh Jackman
and
Justin Timberlake
. I love how they're able to go from stage, to film, to music. I want that. And that desire sort of emerged from my growth and evolution over the past while. Grease is just another step towards that. And that excites me.
And are we looking forward to more music coming from the Conrad camp?
Funny you should ask. I've just released a new Christmas single, my take on Silent Night. It came about during a particularly difficult time, so the process was pretty cathartic. It's special to me and I'm really proud of it. Gotta give thanks to Lara Tenhoorn, Rika Setu-Galo, Kris Hodge and Chris 'TEK' O'Ryan, for helping me bring it to life.
Sounds fantastic! Your following is substantial, what do you think it is about you that so ignites people?
To be honest, I don't know. Not sure how to answer that? I don't see myself the way other people do. If anything I put out there adds to someone's life in some way though, I'm all about it.
Where does your motivation come from? Who inspires you?
I had a pretty rocky upbringing. The inner resilience and drive to sorta rise above my circumstances though, is something I've had from a real young age. I've always had this hope and faith that maybe there's more. Can't fully explain why or where that comes from.
Will say though, that man... I absolutely love what I do. When I'm doing it, I actually feel like it's right where I'm meant to be.
And because I wasn't encouraged growing up, that kind of birthed an obsession with wanting to be the best version of myself too. And to make others feel valuable, because I didn't.
Guess you could say all that wrapped into one is what inspires and pulls me forward.
If you could summarise your 2016 in one inspirational word, what would it be?
I've got three: challenging, unexpected and rewarding.
Aside from being born, what would you describe as your greatest accomplishment? ;)
Haha good question! Figuring out why I'm here. And of course learning how to hone my foodie superpowers ;). I can smash a ridiculous amount of good food!
Another incredible accomplishment would have to be The BCS (Bring Change Somewhere) Movement you started. What initiated that? What have you seen people achieve with it? What future is it implementing?
What it implements is that there's no positive change too small or insignificant. It's just whatever you're able to do in your own world, your own sphere of influence. And that will always look different for everyone, because we've all got different lives. But it all matters.
Your career has you jumping between Australia and New Zealand quite a lot, what do you love most about the place, perhaps even the industry over there?
I was born in South Africa, moved to NZ, then to Australia. I'm still a Kiwi citizen though, haven't switched passports! I don't make nearly enough trips over actually. But my family live in NZ, so it's always nice seeing them. At the moment, I'm over here to perform on their annual TV special Coca-Cola Christmas in the Park!
What more can we say? We were thoroughly charmed by this shooting star performer. Stay tuned! Tickets to Grease in Brisbane and Newcastle are available here.
Brodie Turner is an avid theatregoer and theatremaker. Trained as a publicist in Adelaide, Brodie's passion for performance art developed under the bright lights of (read more...)